When thinking about connectivity in Latin America (LATAM), the belief is that this region of the world is a complicated market.

On the one hand, satellite connectivity represents a solid business opportunity, given the topography of LATAM countries. There is often difficulty in accessing some of the more remote towns which are far away from Mexico's urban areas and where terrestrial connectivity is unknown. On the other hand, satellite connectivity as an alternative communications solution is too expensive for many
would-be users.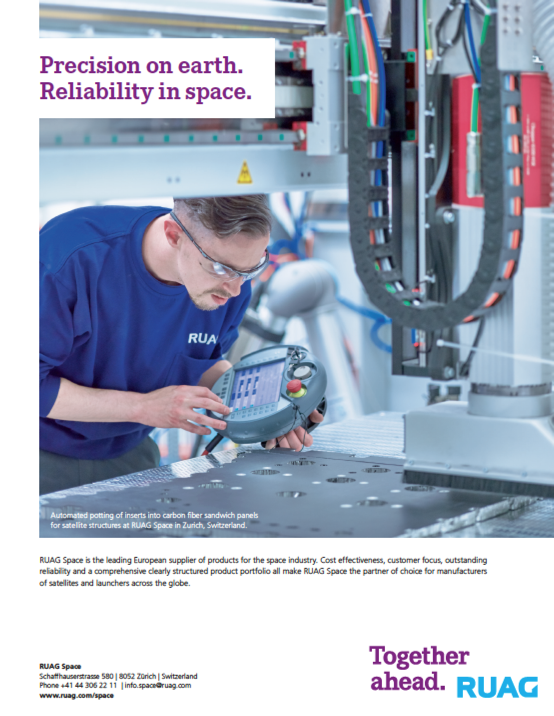 Nevertheless, since 2004, Elara Comunicaciones has been delivering satellite connectivity and a reliable customer experience for the LATAM market. This has enabled the Mexican company to meet with great success and over a relatively short period of time.
Since 3012, Elara's teleport has been ranked in the Top Teleport Operators ranking of the World Teleport Association (WTA); the company works with eight satellites that provide and guarantee communication services for clients, with an availability of 99.8 percent.
With more than 6,000 VSATs in operation, Elara builds tailor-made solutions for the company's demanding clientele in 11 LATAM countries, in addition to Mexico: Guatemala, Honduras, El Salvador, Costa Rica, Panama, Ecuador, Peru, Colombia, Venezuela, Chile and Argentina. The company pursues a variety of markets in these countries, all having different requirements and user requested features.
Either for an oil well on the Chilean cost; delivering data, voice and video in Columbia; or reducing the digital divide for users in the Mexican mountains, Elara keeps people
well connected.
Even with the recent oil and gas market downturn, Elara has found rich opportunities. Maurice Soreque, CCO of Elara, said recently, "The exchange rate, low price per barrel in the Oil & Gas industry, and the reduction in budget for government projects in Mexico have made Elara focus on being a more innovative and creative company. We continue providing tailor-made solutions, but we also integrate more and new services to offer. Customer Service is our main focus, what we do is to offer an integrated solution to our customers, not only satellite connectivity."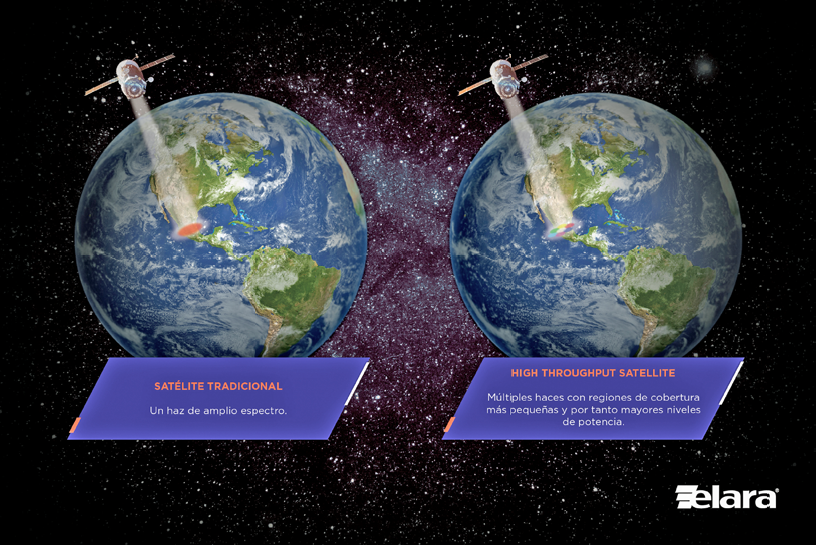 Elara has also identified the need to offer greater bandwidths to customers, as well as the need to implement High Throughput Satellites (HTS), both key necessities for the continued development of the telecom industry in LATAM.
Elara is a company that is not afraid to change, accepting challenging tasks to ensure better results, which in turn drives increased profitability, results in loss reduction, and brings best connectivity solutions to happy customers.
Elara has won several awards and honors. The international firm Deloitte has twice recognized Elara for being in the front line of Continuous Improvement Strategies and Best Practices. The firm has also been awarded with the ISO 9001:2008 by the International Organization for Standardization for business management excellence, efficiency with the handling of assets and the ability to oversee internal strengths and external agents.
The United Nations has included Elara in the United Nations Global Compact as the company has demonstrated responsible business practices in the areas of human rights, labor, environment and anti-corruption schemes.
In July of 2015, Northgate Capital showed interest in Elara and decided to partner with the firm as a financial ally to continue the pattern of strong growth. This financial strength, along with a highly qualified staff and satisfied customers, reveal that Elara is a best choice when LATAM satellite connectivity solutions are required.
www.elara.com.mx/
Carlos Sánchez is Customer Experience Specialist for Elara Comunicaciones, based in Mexico City, and he works with the firm's Marketing department. He holds a B.A. in International Affairs by Universidad Nacional Autónoma de México and is also certified in Corporate Communication and Corporate Meeting Planning. Carlos has worked within Mexico and several foreign countries. The author may be reached at carlos.sanchez@elara.com.mx.
---