Lucy Launched
Humankind is one step closer to unlocking new knowledge about he formation of our solar system, thanks to a spacecraft named Lucy built by Lockheed Martin (NYSE: LMT). The NASA mission successfully was successfully launched from Cape Canaveral Air Force Station by United Launch Alliance at 5:34 a.m. ET on October 16, 2021.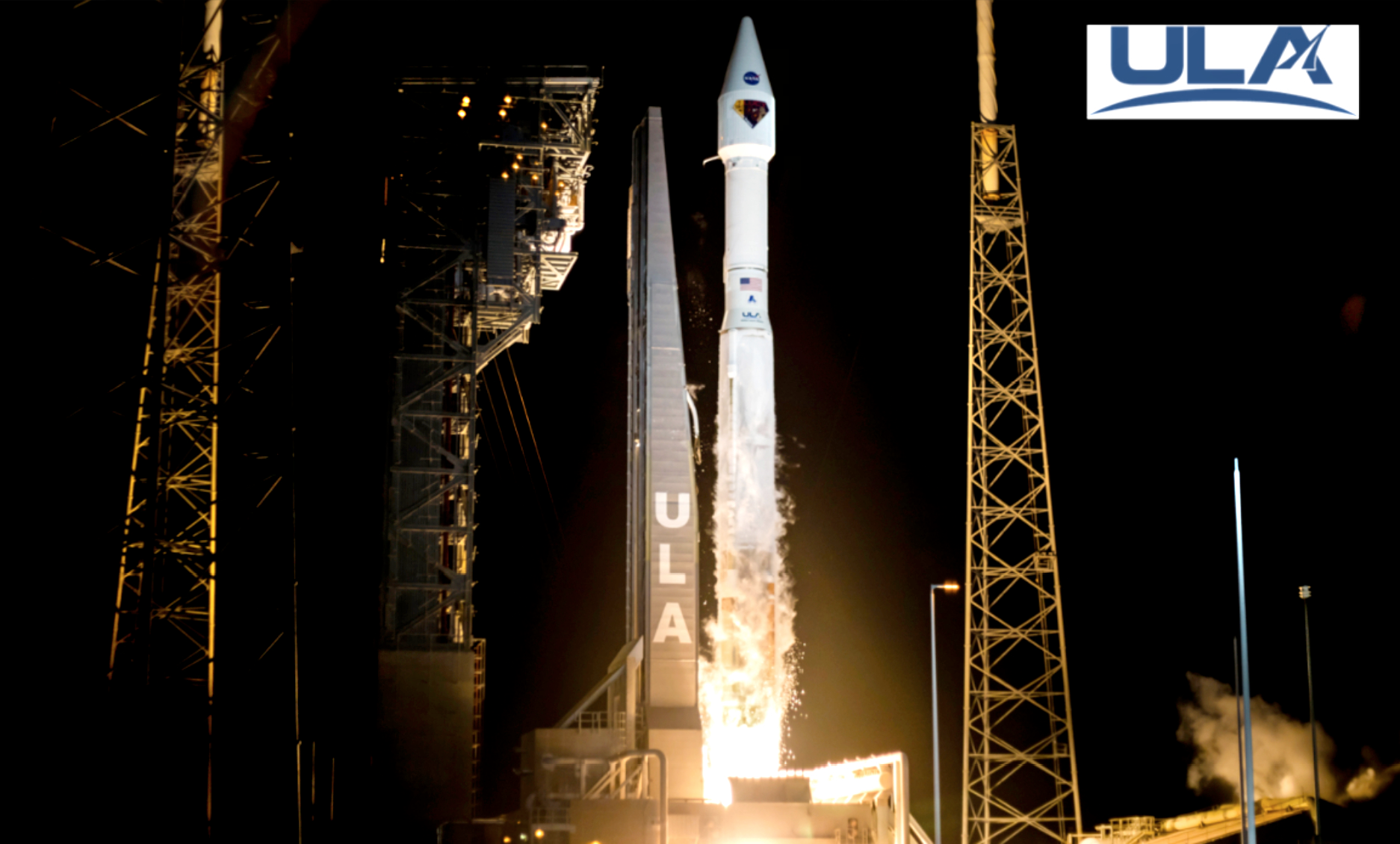 The spacecraft was designed, built and tested in Lockheed Martin's Littleton facility, using transformative technology. The company's mission operations team is now in communications with the spacecraft and will operate it through the end of its mission.
The Lucy mission is a joint mission of NASA's Goddard Spaceflight Center, the Southwest Research Institute and NASA's Launch Services Program (LSP) based at Kennedy Space Center.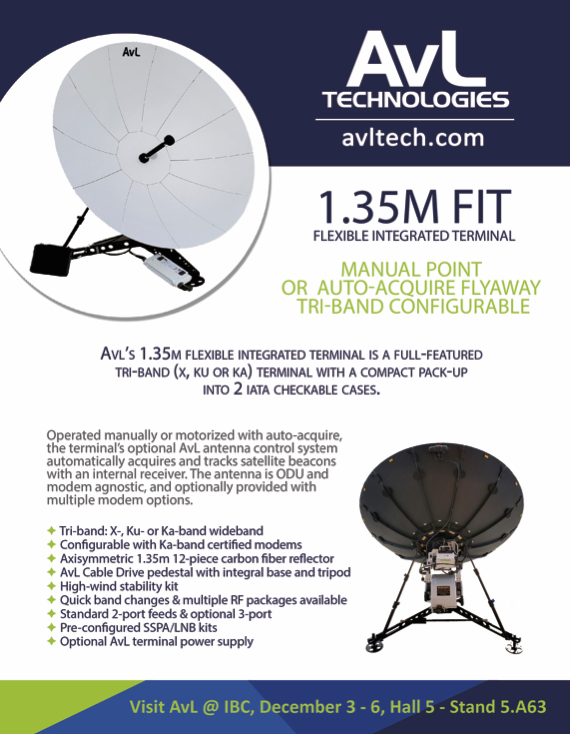 The ULA Atlas V 401 configuration rocket delivered the Lucy spacecraft into an interplanetary trajectory, which included a 14 ft. (4-m) large payload fairing (LPF). The Atlas booster was powered by the RD AMROSS RD-180 engine. Aerojet Rocketdyne provided the RL10C-1 engine for the Centaur upper stage.
This was the 89th launch of an Atlas V rocket and 21st mission launched on an Atlas V and follows the launch of Landsat 9 from Vandenberg Space Force Base last month — ULA has launched 146 times with 100 percent mission success. ULA's next launch is STP-3 for the U.S. Space Force, planned for November 22, 2021, from Cape Canaveral Space Force Station, Florida.

Lucy will be the farthest solar-powered mission from the Sun and will visit a record-breaking number of asteroids — all in the name of studying them for clues about our own origins. Lucy's 4-billion-mile odyssey through the solar system will last 12 years and fly by eight objects: one Main Belt asteroid and seven Trojan asteroids that lead and trail Jupiter in its orbit. Scientists are keen for an up-close look at these ancient rocks, which are believed to be pristinely preserved leftovers from the formation of our outer solar system 4 billion years ago.

These asteroids — which draw their name from a similarly epic story in Greek mythology — may contain carbon, water and other volatile compounds necessary for life and could possibly give us a glimpse into the physical environment that existed when the planets formed, as well as the conditions that fostered their formation.

Until now, scientists have only been able to study these small, primitive bodies with ground-based and Earth-orbiting telescopes. That changes with Lucy.
Lucy's orbital trajectory is one of the most complex of any Discovery mission: 12 years, eight asteroids and two Earth-gravity slingshots. Southwest Research Institute's Brian Sutter spent hours of work figuring out how to do this.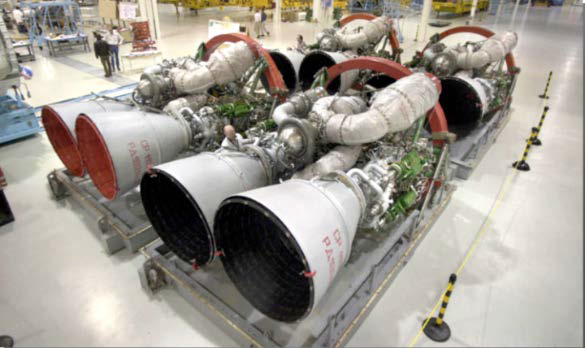 RD AMROSS RD-180 engine.
Key features of the Lucy spacecraft include:
• Some 430 unique components, brought together by more than 2 miles of wire, 170 square feet of composite structure and more than 12,800 electrical connections
• Three powerful, primary instruments to study the geology, composition and structure of the Trojan asteroids
• Two 24-foot diameter solar arrays built by Northrop Grumman, spanning more than a four-story building when unfurled
• A robust thermal design that protects Lucy from extreme space temperatures ranging from -250˚to +300˚F
• Autonomous software that enables Lucy to track asteroid targets as it flies by at an average speed of 15,000 mph
• Advanced production parts like 3D-printed brackets and harness clamps, made from three different materials
The team also made use of the latest collaborative tools and digital engineering techniques on Lucy, including automated testing, digital test review capability and remote collaboration. These tactics helped the team continue production without missing a shift throughout the pandemic.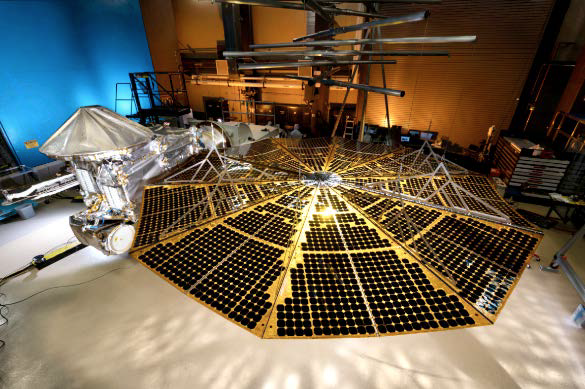 Lucy in the cleanroom. Photo is courtesy of Lockheed Martin.
The spacecraft carries updated versions of three heritage instruments…
• L'Ralph, NASA Goddard Space Flight Center — This camera is capable of taking images of the Trojan asteroids on the visible and infrared spectrums. Its images will help scientists determine what the Trojans' surfaces are made of as they look for the presence of things like ice, hydrated minerals and other organic materials.
• L'LORRI (Long Range Reconnaissance Imager), Johns Hopkins Applied Physics Laboratory — Functioning like the Hubble Space Telescope, this telescopic camera will take black and white images of the Trojans from afar and produce incredibly detailed, high resolution visuals of things like craters on their surfaces — even though the asteroids are not illuminated by any light source. If you were standing on one end of a football field, you'd be able to see a fly on the other end of the field with L'LORRI.Thanks to its ability to look across large distances, L'LORRI will also help Lucy orient itself and navigate through space.
• L'TES (Thermal Emission Spectrometer), Arizona State University —Think of this as the world's most sophisticated thermometer. It will measure the infrared energy emitted by the asteroids as the sun warms them and detect unique spectral signatures of individual minerals and other surface properties.
Lucy builds on years of technology from numerous Lockheed Martin planetary missions, such as Mars Odyssey, OSIRIS-REx and InSight, among others.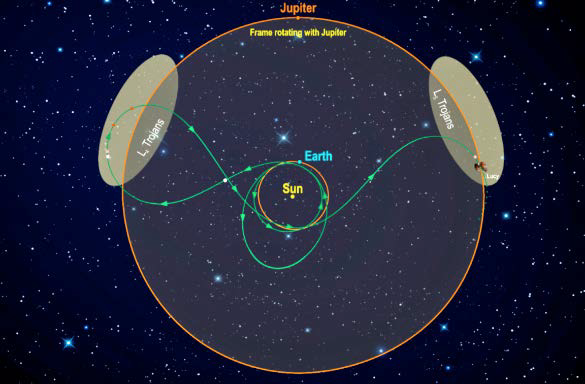 "Seeing Lucy start her journey reinforces the strength of the 500 team members from NASA, Lockheed Martin, the Southwest Research Institute and many other teams who worked together to bring this mission to life," said Rich Lipe, Lockheed Martin Lucy program manager. "It's a tale centered on flexibility, collaboration and ingenuity, which is fitting for the voyage that lies ahead for this advanced spacecraft."
"We are honored to partner with NASA to launch this one-of-a-kind mission and are proud to add the Lucy mission to the Trojan Asteroids to our list of exploration launch successes," said Gary Wentz, ULA vice president of Government and Commercial Programs. "We are very proud to launch this spacecraft on its historic 12-year journey to eight different asteroids, and thank our mission partners for their teamwork."
Lockheed Martin Space designed, built, tested and operates Lucy out of its Littleton, Colorado, facility. NASA's Goddard Space Flight Center in Greenbelt, Maryland, provides overall mission management, systems engineering and safety and mission assurance. The Boulder, Colorado branch of Southwest Research Institute, headquartered in San Antonio, TX, is the principal investigator institution. Instruments were contributed by NASA Goddard, Arizona State University and Johns Hopkins Applied Physics Laboratory. Marshall Space Flight Center in Huntsville, Alabama, manages the Discovery Program for Center in Huntsville, Alabama, manages the Discovery Program for the agency's Science Mission Directorate in Washington, D.C.
---
Fourth Kleos Space Smallsat Cluster Contracts Signed
Kleos Space S.A (ASX:KSS, Frankfurt:KS1) has signed new contracts with satellite builder Innovative Solutions in Space B.V. (ISISPACE) and global launch services provider Spaceflight Inc. to build and manage the launch of the company's fourth satellite cluster of four satellites — the Observer Mission (KSF3) scheduled for orbit in mid-2022.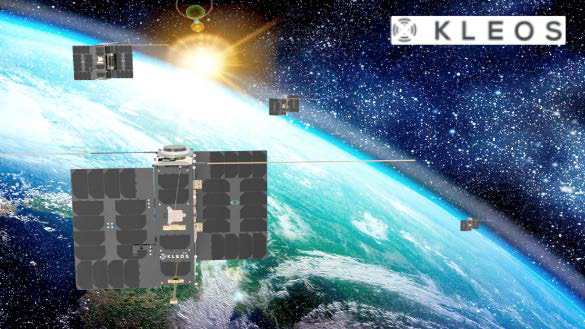 Kleos' fourth satellite cluster complements the 37-degree orbit of the 'Scouting Mission' and SSO of the 'Vigilance Mission' and 'Patrol Mission' satellites, with up to a further 119 million km2 data collection capacity per day (Vigilance and Patrol Missions each have similar data collect capacity).
Netherlands-based ISISPACE will provide Kleos with a turnkey solution for the four Observer Mission satellites, including design, development, production, testing, launch integration services, and support for checkout and commissioning". ISISPACE has more than 15 years' smallsat experience, successfully built Kleos' 'Vigilance Mission' (KSF1) and is currently building the 'Patrol Mission' (KSF2) satellites.
Spaceflight provided the integration, mission management, and launch services for the successful launch of the Vigilance Mission satellites on its SXRS-5 mission in June of 2021 and has already been engaged by Kleos for the upcoming Patrol Mission launch.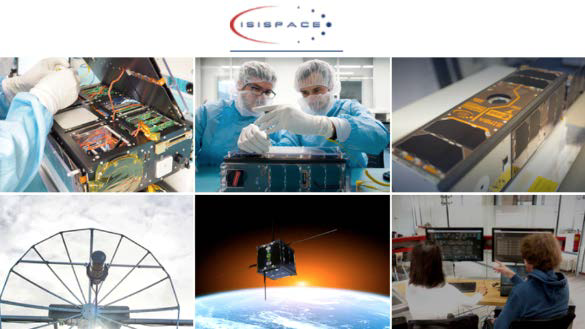 Kleos successfully launched its Scouting Mission and Vigilance Mission satellites in November of 2020 and June of 2021 respectively. The company's Patrol Mission satellites are progressing through the build process and on track for an expected January 2022 launch onboard a SpaceX Falcon 9. Identical to the upcoming Patrol Mission satellites (KSF2), the Observer Mission will provide increased capacity and more frequent revisit times.
Each new cluster increases Kleos' sensing and intelligence gathering capacity, generating potential for higher-value data products and tiered subscription licenses. Kleos' satellites detect and geolocate radio frequency transmissions to improve the Intelligence, Surveillance, and Reconnaissance (ISR) capabilities of governments and commercial entities.
The firm's independent geolocation data enhances the detection of illegal activity, including piracy, drug and people smuggling, border security challenges and illegal fishing, and is available to qualified subscribers as-a-service. Final mission costs incurred are anticipated to be comparable with publicly available satellite build and space rideshare costs and within the envelope of the cost of a launch advised within the prospectus.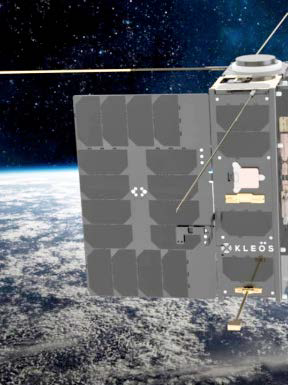 Kleos Space CEO, Andy Bowyer, said, "We are rapidly building our constellation, using funds from our recent capital raise to commit to our fourth satellite cluster build and launch. Each new launch enables us to improve satellite data collection and increase revisits over key areas of interest for our customers. The Observer Mission increases the revenue opportunity from existing subscribers and caters to the needs of our growing global pipeline. Spaceflight and ISISPACE have proven to be effective partners for both our Vigilance Mission and upcoming Patrol Mission launch. We are leveraging their experience to accelerate the build and launch of our Observer Mission."
Jeroen Rotteveel, CEO of ISISPACE, said, "We are proud to be expanding our strategic partnership with Kleos to build and support the launch of their fourth satellite cluster. Our extensive nanosatellite experience spans design, manufacturing and operation complementing Kleos' in-house engineering Kleos Space S.A.- 26, rue des Gaulois - L-1618 Luxembourg - ARBN 625 668 733 / RCS B215591 2 expertise. We look forward to continuing to work with Kleos to increase satellite capability, leveraging learnings from earlier launches."
Marcy Mabry, Spaceflight's Mission Manager, added, "We are delighted to be working with Kleos again to launch its small satellite payload into a 500-600km Sun Synchronous orbit. Our portfolio of frequent launch options provides unmatched flexibility and reliability, ensuring Kleos' growing constellation gets to orbit when and where they want. Kleos' satellite technology addresses a real-world need, providing precision geolocation data to improve situational awareness and disrupt illegal activity."
---
Setting The Stage For Launches From Japan Is Virgin Orbit's MoU With ANA Holdings
Virgin Orbit in a planned business combination with NextGen Acquisition Corp. II ("NextGen") (NASDAQ: NGCA) has announced that the company has entered into a memorandum of understanding ("MOU") with ANA HOLDINGS, Inc., the owners of Japan's largest airline, to procure 20 flights of the LauncherOne rocket and to lead the effort to provide funds and support for those orbital missions to launch from Japan's Oita Prefecture.

The terms of the MoU call for ANA HOLDINGS and several of its partners to fund the manufacturing of a new set of the mobile, ground support equipment used to prepare Virgin Orbit's LauncherOne system for flight from a pre-existing runway, with a target of making Oita a LauncherOne- ready spaceport by as soon as the end of 2022, pending appropriate regulatory approvals in the United States and Japan.
Japan's aerospace industry has long been at the forefront of satellite technology innovation. However, the available launch services in Japan – and throughout all of Asia – have always been launched from fixed sites on the ground. Supported by ANA's premier logistics and transport services, Virgin Orbit is set to change that by bringing air-launch to the Eastern Hemisphere for the first time in history.

By using a customized 747 as its flying launch pad, mobile mission control, and fully re-usable first stage, LauncherOne gains a substantial performance boost over a similarly sized ground-launched system. Additionally, the airplane's ability to cover large distances between taking off and releasing the rocket provides both weather resiliency and direct-inject orbital flexibility that, until now, has never been available on the Asian market.
Virgin Orbit's flight-proven, air-launch service provides a unique capability for ANA's customer base in the booming commercial ecosystem for space in Asia.
The number of space start-ups in Japan has more than doubled since 2015, driven by increasing level of investment and government activities to energize and accelerate the private sector. The increasing amount of funding and investment in the space industry has encouraged start-ups to venture into space businesses, and legacy companies to expand their offerings – and launch is a critical enabler for those businesses and their future growth.
---
SkyLink For Land, Sea + Air Applications Debuts From Blue Sky Network
Blue Sky Network has announced SkyLink, a dual-mode, data management solution for land, air, sea, and IoT applications — the product is now shipping to customers. This comprehensive software and hardware configuration was specifically engineered to capture and disseminate mission-critical information from any location.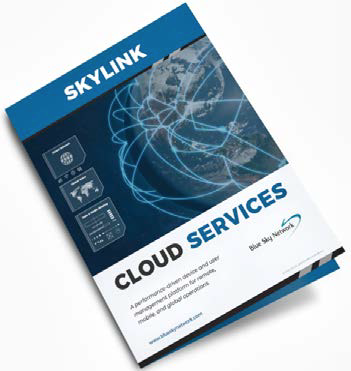 SkyLink by Blue Sky Network is powered by Iridium Certus® satellite technology and also uses local GSM/LTE networks to create a low- latency, dual-mode, cloud-based, service solution. The SkyLink ecosystem consists of lightweight, small-form factor devices as well as powerful web-based applications that deliver internet connectivity and a suite of IoT/M2M capabilities to and from any location on Earth.
Devices can be installed in a vehicle, carried by a lone worker, affixed to an outdoor mast, or mounted inside a building, vessel, or aircraft. As a certified Iridium Connected® solution, SkyLink is ideal for use in areas where satellite service is required, cellular connection is spotty, or assets are moving in and out of cellular range.
Recently, SkyLink won the 2021 MSUA Satellite Mobile Innovation Awards Chairman's Award for Outstanding Innovation. The Mobile Satellite Users Association (MSUA) is a global, not-for-profit organization that focuses on amplifying the voice of satellite mobile services users and innovators. SkyLink was honored with this award because it "provides a versatile air, land, and sea solution that enhances the safety and efficiency of operations, even in the most remote, austere locations on the planet," according to the MSUA.
In June 0f 2021, Blue Sky Network announced a partnership with Maritime Tactical Systems, Inc. (MARTAC), a provider of Maritime Unmanned Surface Vessels (USVs), and began integrating SkyLink on that company's vessels with great success.
Iridium Executive Vice President, Bryan Hartin, said, "Blue Sky Network has exceeded expectations with the creativity and versatility of their Iridium Certus mid-band solution. Iridium Certus is a unique service platform in that it's able to scale in both device size and speed to meet the end-user needs, and BSN nailed it with SkyLink."
"We are proud to be shipping the inaugural Iridium Certus mid-band solution for land mobile, IoT and maritime markets," said Tucker Morrison, CEO of Blue Sky Network. "There is an immediate need for this platform of solutions and the dedication from our Blue Sky Network team has paid off. Our end users were also instrumental in form and function, and it has been rewarding to witness its success in action."
---
Rogue Space Completes Several Milestones
Rogue Space Systems Corporation, a U.S. company developing a smart spacecraft program and planning to offer transport and in-space services to the growing space market, has closed their initial round of investment to support the development of their spacecraft programs.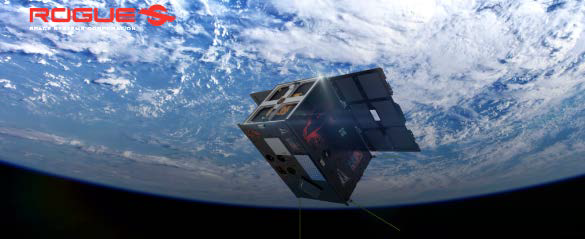 Rogue's first generation of orbital servicing vehicles, (Orbots™) Laura, Charlie, Fred, and Bob, are all equipped with highly sophisticated sensors, cameras, robotics, and Artificial Intelligence (AI) software.
Rogue successfully completed several major milestones in less than a year since establishing their operations and entering the space industry. The total raise of $1.6 million consists of $500,000.00 in cash, and a Cooperative Research and Development Agreement (CRADA) with the Air Force Research Lab (AFRL) valued at $1.1 million of in-kind services, which was announced in December of 2020. One of the major milestones achieved was attaining AFRL's sponsorship of their demonstration mission next fall in 2022 on a launch through the DoD Space Test Program.
In June of 2021, Rogue Space signed its first customer, Orbital Assembly Corporation (OAC), the world's first large-scale space construction company. OAC will lease two Laura Orbital Robot (Orbots™) spacecrafts to Orbital Assembly for their P-STAR Mission to launch construction technologies for the first low gravity space hotel.
Laura will provide observation and inspection services to Orbital Assembly, marking the first time a mission of this type has been conducted between two commercial organizations. Laura will accompany the P-STAR system on its launch planned for 2023. Once the launch vehicle reaches the deployment location, the Orbots™ will take position to monitor the P-STAR deployment. After deployment, the Orbots™ will perch in various stand-off locations around P-STAR to record the complete demonstration.
"Rogue is squarely on course to deliver our demonstration mission with our Laura Orbot leading the way. Laura is being designed, engineered, built, and delivered to space in an unparalleled timeframe, all during and through the COVID-19 pandemic. I believe this accomplishment speaks volumes about the talent, fortitude, and dynamic capabilities of our team. Rogue is now looking to the future to scale our engineering and operations by seeking institutional investors. This new round of funding will take us through and beyond our demonstration mission, and into our first revenues projected to begin early next year," said Jeromy Grimmett, Rogue Space CEO. "We are on the path to becoming the premier provider, and leader of in-space robotic and transport services for the space industry."
---
Rocket Lab's Upcoming Launch Of BlackSky Smallsats To Attempt 1st Stage Electron Rocket Ocean Recovery
Rocket Lab USA, Inc. will attempt a controlled, ocean splashdown and recovery of the first stage of an Electron rocket during the company's next launch in November.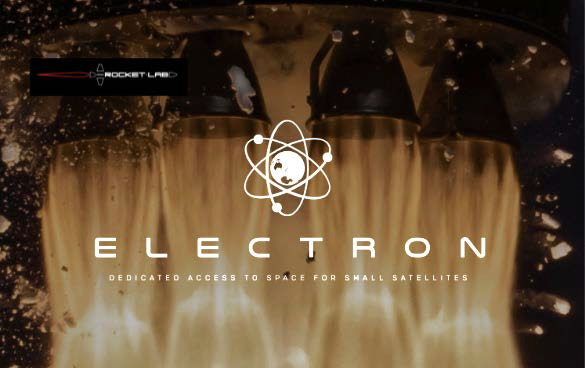 The mission will be Rocket Lab's third ocean recovery of an Electron stage; however, it will be the first time a helicopter will be stationed in the recovery zone around 200 nautical miles offshore to track and visually observe a descending stage in preparation for future aerial capture attempts. The helicopter will not attempt a mid-air capture for this mission but will test communications and tracking to refine the concept of operations (CONOPS) for future Electron aerial capture.
The 'Love At First Insight' mission is scheduled to lift-off from Launch Complex 1 in New Zealand during a 14-day launch window that opens on November 11, 2021, UTC. The mission's primary objective is to deploy two Earth Observation (EO) satellites for global monitoring company BlackSky, with the secondary objective to splash down and recover Electron's first stage to further validate Rocket Lab's recovery operations and hardware.
Rocket Lab will be tracking the stage's descent from space and as it approaches 19,000 ft (5.7 km) from the ocean surface, a helicopter will be dispatched to conduct reconnaissance of the returning booster. The 'Love At First Insight' mission will also include new recovery hardware developments to Electron including an advanced parachute to be deployed from the first stage at a higher-altitude, allowing for a slower drift back to Earth to test communications and tracking for future aerial recovery.
Electron also features improvements to the first stage heat shield which protects the rocket's nine Rutherford engines while they endure up to 2200 °C heat and incredible pressure on the descent back to Earth. A team of Rocket Lab engineers and technicians will again be stationed at sea with their purpose-built Ocean Recovery and Capture Apparatus (ORCA) to retrieve the stage from the ocean and return it to Rocket Lab's production complex in New Zealand for analysis and inspection.
The rocket engine, named Rutherford after the famous New Zealand scientist Ernest Rutherford, is a Lox/Kerosene regenerative cooled pump fed engine that is intended to be the future workhorse for Rocket Lab orbital launcher program. Rutherford test firing photo is courtesy of the company.
"As one of only two companies to recover an orbital-class booster from space, we've proven it's possible to make Electron the world's first orbital-class reusable small launch vehicle," said Peter Beck, Rocket Lab founder and CEO. "We've perfected Electron's controlled descent, demonstrated flawless parachute deployment, and successfully plucked stages from the ocean. Now we're gearing up for the next stage – preparing to use a helicopter to catch a rocket as it descends to Earth from space. It's ambitious, but with each recovery mission we've iterated and refined the hardware and processes to make the impossible ordinary. I'm excited to take what we learn from this launch and put it into practice with aerial capture missions in future."
The 'Love At First Insight' mission follows two previous ocean splashdown recovery missions; the 'Return to Sender' mission in November 2020, and the 'Running Out of Toes' mission in May 2021. A live stream of the launch and real-time updates of recovery operations for 'Love At First Insight' will be available on Rocket Lab's social media channels and website.
Approximately two and a half minutes after lift-off, the nine Rutherford engines on Electron's first stage will shut down and Electron's first and second stages will separate. Electron's second stage will continue with the customer's payload to space, where the Kick Stage will separate and deploy the satellites. Following stage separation, Electron's first stage will begin its descent. A cold-gas reaction control system will position the stage on an ideal angle to re-enter the atmosphere.
While descending, Electron's first stage is expected to experience intense heat and pressure while traveling up to eight times the speed of sound before significantly decelerating to enable a drogue parachute to be deployed. At approximately seven and a half minutes into the mission, Electron's drogue parachute will be deployed at around 43,000 ft (13 km) altitude. This drogue parachute both increases the booster's drag and stabilizes its descent as it approaches the ocean.
Earlier and higher than on previous flights, the large main parachute will be deployed less than a minute after the drogue, at an altitude of 19,000 ft (5.7 km) to further slow the stage and enable a controlled splashdown. A key objective of this mission is to increase the drift-time of Electron's first stage to test communications and tracking for future aerial recovery efforts.
Upon receiving the all-clear from the recovery team stationed at sea, a nearby helicopter will be deployed to sight the returning stage and observe its descent to record data that will help refine Electron aerial capture CONOPS. Once in the ocean, Rocket Lab engineers will attempt to retrieve the stage onboard their vessel with their purpose-built Ocean Recovery and Capture Apparatus (ORCA), a specialized cradle and winch system manufactured to Electron specifications and dimensions, before transporting the stage back to Rocket Lab's production complex for analysis and inspection.
The 'Love At First Insight' mission is the latest in a multi-launch agreement signed earlier this year for BlackSky between Rocket Lab and Spaceflight Inc., which is providing integration and mission management services for BlackSky. This mission will deploy the eighth and ninth satellites of BlackSky's planned constellation as part of that rapid-launch agreement, with another four Gen-2 smallsats across the two additional Electron dedicated missions to follow.
---
Better Climate Data Through 10x More Accurate Satellite Navigation
Satellites provide important data on climate and the environment every day. According to initial tests, new software from RUAG Space can determine 10x more accurately the real-time position of a satellite in space.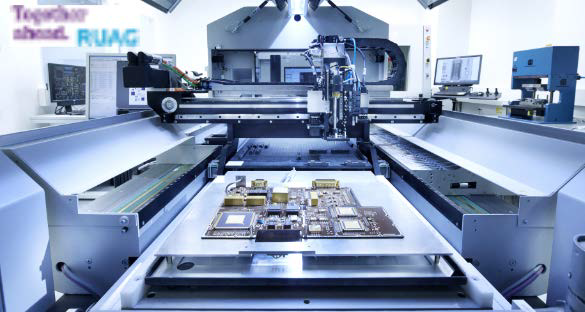 Every day, satellites provide important data for climate and environmental research, such as how high sea levels are rising or what effects global warming is having on glacier retreats in the Alps. The more precise the satellite data, the more accurate the scientists' predictions. That is why RUAG Space is working on a study for the European Union to determine the position of satellites more precisely, which in turn will enable better satellite data on climate change, for example.
Tests Exceeded Expectations RUAG Space recently conducted its first tests on Earth. This involved testing new software with an existing navigation receiver for RUAG Space satellites under simulated space conditions. With an accuracy of 10 centimeters, the test results even exceeded the original expectations of accuracy of 20 centimeters.
"The result was impressive," said Heinz Reichinger, Technical lead engineer for navigation receivers and signal processing. "We were able to determine the satellite's position ten times more accurately than previously possible." Position accuracy improved from about 100 centimeters to 10 centimeters. "This is a quantum leap in high-precision positioning of satellites,"
The higher accuracy was achieved with a new software program. In addition to conventional signals, the software can also process an additional position signal from the European Global Navigation Satellite System, Galileo. To determine the exact position of satellites, RUAG Space's latest navigation receivers combine signals from both Galileo and the American GPS system.
"We are using the Galileo signal to position satellites that are in space. But there is currently untapped potential in the Galileo satellites as they transmit signals in several frequency bands," said Martin Auer, who is leading the study at RUAG Space, adding, "A software update can be played on navigation receivers already in space as well as receivers we've already delivered to customers and are still on Earth."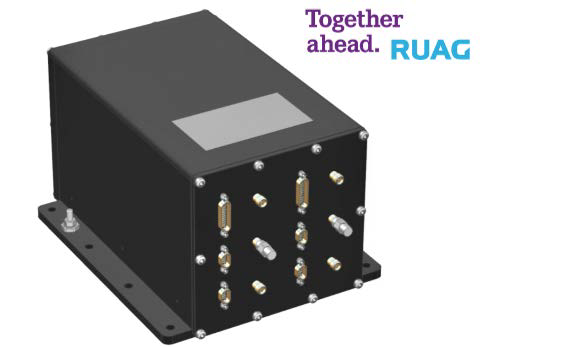 With the Galileo High Accuracy Service (HAS), Galileo will pioneer a worldwide, free high-accuracy positioning service aimed at applications that require higher performance such as drones or autonomous vehicles. This service should be available in 2022.
The hardware of the devices remains unchanged. ESA, for example, is having the RUAG Space navigation receiver PODRIX already delivered to it for the Sentinel-1C environmental satellite upgraded with this new software for on-orbit validation of the satellite. The Sentinel-1C satellite built by Thales Alenia Space will be launched in 2022.
However, navigation receivers from RUAG Space that process Galileo signals already ensure precise positioning. These include the one for the Sentinel-6 Copernicus satellite, which has been in space since November 2020. It measures the extent of sea-level change and provides important data on coastal areas at risk from sea-level rise.
"The more accurately the satellite's position can be determined, the more precise the environmental data it collects and provides. This potentially unlocks new observations and predictions essential to cope with the effects of climate crisis, for example in exposed coastal cities such as Venice," said Fiammetta Diani, Head of Market Development at the European Union Agency for the Space Program (EUSPA).
Avoiding Satellite Accidents + Space Debris
More accurate data about a satellite's position also helps prevent satellites from colliding in space, thus providing better space situational awareness (SSA). When satellites collide in orbit, a lot of satellite debris is created. Due to the high speed in orbit, even the smallest debris particles pose a huge threat to other satellites.
"The more precise the position of a satellite is known, the better a potential accident can be predicted and, for example, evasive manoeuvres can be carried out. Our more accurate satellite positioning data helps to avoid space debris," said Heinz Reichinger of RUAG Space.
New Navigation System For Satellite Swarms
In the coming years, the launch of many satellite swarms of hundreds to thousands of smallsats in LEO are planned. For such swarms of identical satellites, RUAG Space is developing a low-cost navigation receiver that is lighter and smaller than conventional devices and already includes the new software capable of processing the additional Galileo HAS signals as a standard feature. The new receivers, called NavRix PinPoint, are more cost-effective due to the use of standardized electronic components (Commercial Off the Shelf—COTS).
About The Study
At the start of 2021, EUSPA awarded a research contract worth one million euros to RUAG Space. The aim of the study, to be completed in 2022, is to increase the positioning accuracy of satellites. More about the study: www.ruag.com/en/newspaper
---