SatMagazine readers know that the satellite industry is inexorably heading into a major phase-shift, whose full system-wide impacts are likely to be as radical as they are presently unknowable.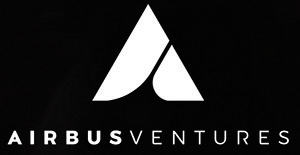 With steady geometric improvements, electronics and instrumentation have become cheaper, smaller, lighter and smarter; with Artificial Intelligence (AI)-driven design developments, we may yet see even faster evolution.
Meantime, the introduction of re-usable launchers is forcing a step change in economics and access, and the use of hypersonics and renewable energy sources will bend these curves even sharper.
Exponential leaps in the connectivity of satellite and ground elements has long been expected; now when data demands to feed AI forecasting models are added in and driven at consumer scale, today's expectations are at risk of seeming quaintly dated, and their security requirements scantly anticipated.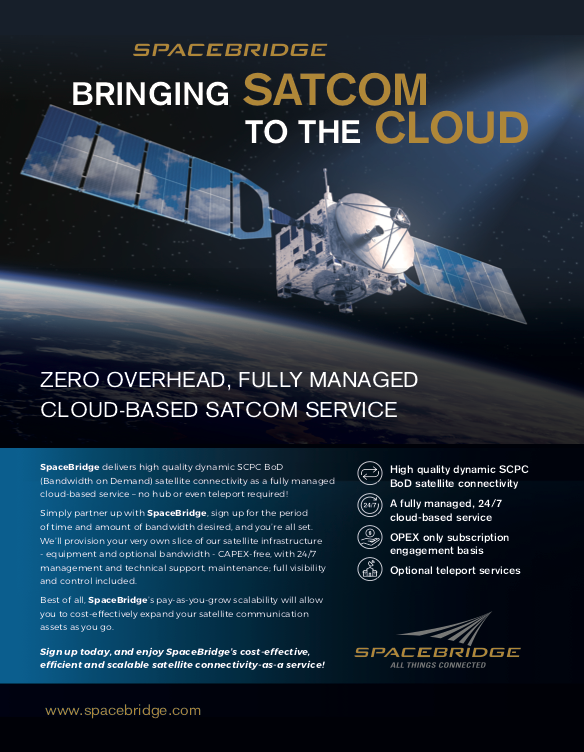 Into this new environment will come new opportunities and new constraints — at Airbus Ventures, the company believes that the best adapters, from inside and outside the industry, will be the first to succeed and thrive, defining a new ecosystem we call Z Space — the highly interconnected system fast arising above the plane of humanity's x-and-y axis existence. We are seeking out and investing in these best adapters.
Citing just one transition driving large and pervasive new requirements in this new Z-Space eco-system, as the small numbers of Geosynchronous satellites (GEOs) yields to thousands of Low Earth Orbit (LEO) satellites, new mega-constellations for environmental sensing, transportation, next generation communications, and advanced security demand faster and more agile adaptations.
Alongside them, communication platforms are setting out to transition from 4G to 5G, forever changing expectations for both data rates and latency to the point of perceived instantaneity — with billions of mobile devices entering the military and civilian markets, creating fierce competition for frequency allocation impacting virtually all satellite services.
The Internet of Things (IoT) alone accounts for more than 20 billion connected global devices, a number conservatively expected to more than triple during the next five years. In the transportation sector alone, we could be scaling to fleets of tens of millions, and plausibly to more than a billion self-driving cars, trucks and air taxis, as well as massive fleets of delivery, communications and imaging drones.
As the venture capital arm of Airbus, Airbus Ventures is investing in the innovative architectures required to build the opportunities and work the constraints of this new ecosystem helping transform the satellite business to meet its myriad new market needs. Boosting humanity's ascent to this new Z Space are the entrepreneurs giving it shape: Airbus Ventures invests in early and growth stage companies using innovative new systems and rapidly advancing technologies to support engineering and scientific excellence.
All the firm's portfolio companies bring crucial elements to this new ecosystem, from novel autonomous transportation systems and electrification breakthroughs, to new means of accessing and enabling business in deep space, and in the realms of AI, quantum computing and robotic interfaces extending our human reach.
Airbus Ventures' collective goal as a venture firm is to unlock a fluid and continuous ascent of the vertical axis from ground to deep space — and thus we highlight in this article key stories from the company's emerging system of portfolio companies, starting with the next transformation of launch services.
---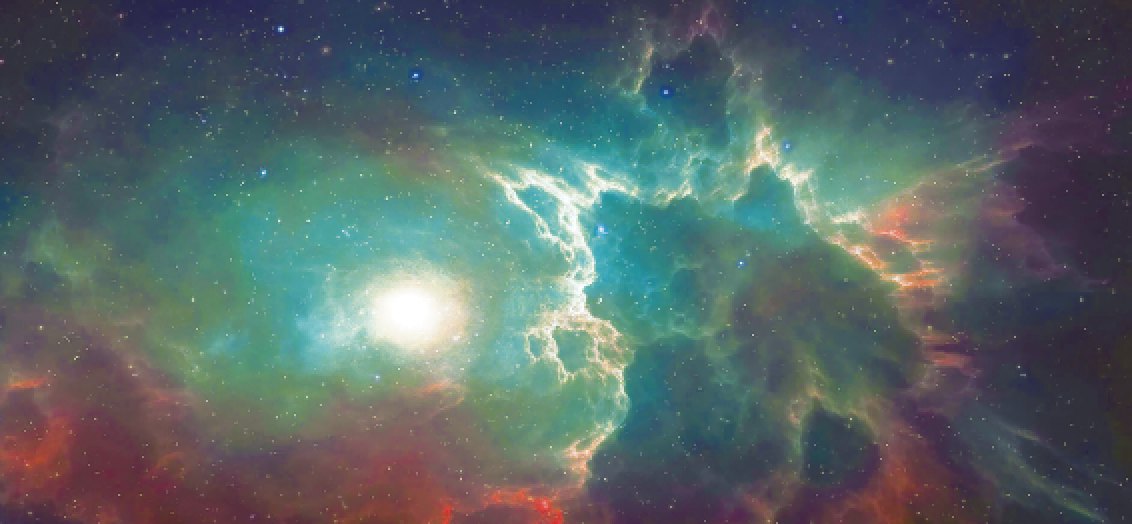 ---
Realizing the Z Space Ecosystem: Launch
Adapting to the new mega constellations of small satellites (smallsats) now flying into formation requires sharply more frequent and lower cost launch services.

In 2018, Airbus Ventures led a $40 million investment in a revolutionary new system, designed and now being built by SpinLaunch (www.spinlaunch.com). The company was joined by Google Ventures, Kleiner Perkins and other investors to realize the vision of an alternative and environmentally-friendly launch system for smallsats, which could potentially launch many times per day at costs well under $1,000,000 per launch.
Spinlaunch uses kinetic energy to power its system, eliminating the need for toxic and combustible fuels. With this new approach, their plan is to accelerate their launch vehicle to hypersonic speeds, using ground-based electricity and other forms of renewable energy — radically altering how we step out to orbit, to meet the requirements of the fast-evolving orbital landscape.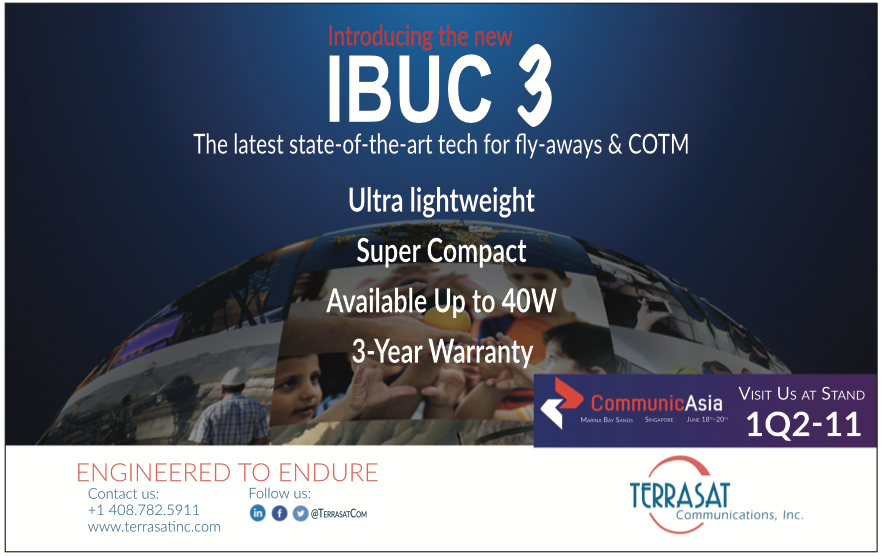 The First Dominant Species of the Z Space Ecosystem: Satellites
Creating mega constellations of smallsats requires highly reliable systems at lower costs, ideally coupled with new plug 'n' play capabilities. Customers select systems that are ready to deploy, right "out of the box," yet customized to their specific needs.
A prime example of this approach is what CesiumAstro (www.cesiumastro.com/) has designed to serve expanding system requirements. Cesium is one of Airbus Ventures' new portfolio companies commercializing out-of-the-box, Commercial-Off-The-Shelf (COTS)-based phased arrays, and modular high-throughput software-defined communication systems.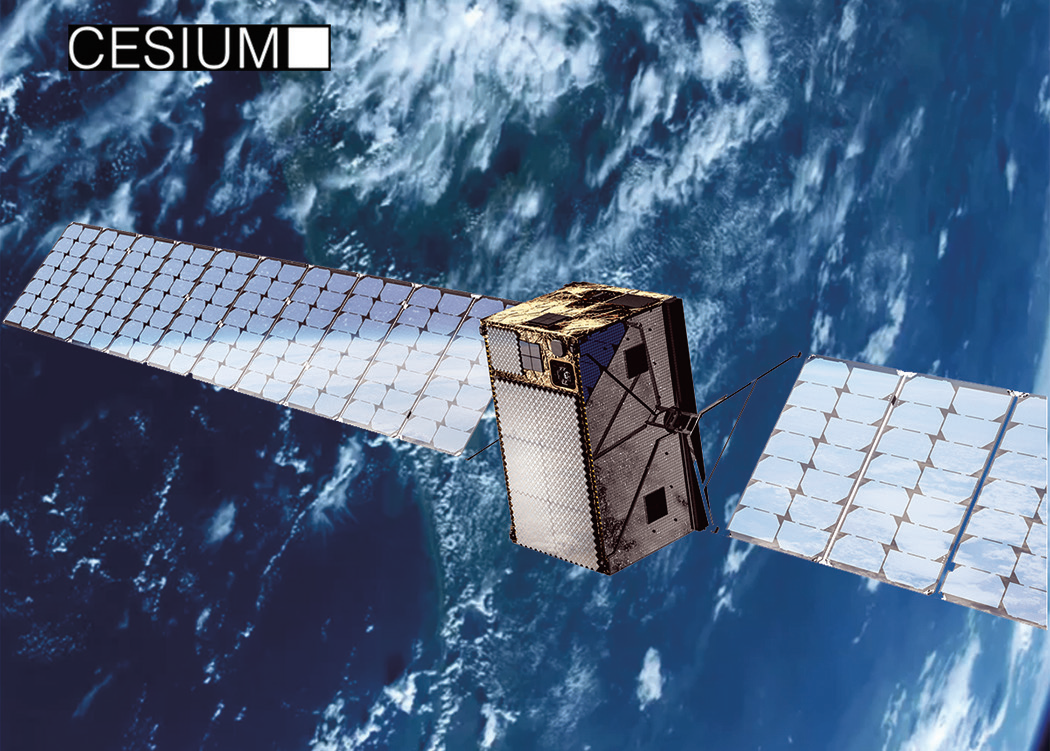 Their customers span LEOs, launch vehicles, UAVs, and commercial and Department of Defense (DoD) aerospace applications. Cesium builds the arrays on a system of scalable and modular "LEGO®-like" software-defined architecture, turning digital bits into steerable, shapeable radio frequency beams to provide complete communications systems in an easily customizable kit. To make a high-speed communications link, all that is required is a single power cable and digital connection.
Cesium dramatically reduces the time needed to create and customize satellites by designing from the start with its modular LEGO®-like approach and delivering a complete plug 'n' play communication's system. This lowers the cost of its customers' satellites as well as eliminates the need for a dedicated staff of phased array specialists within satellite service providers.
Connecting the Z Space Ecosystem: Ground Station Networks
The Ground Station networks designed to serve only a small number of large satellites invites — by necessity — massive opportunities for innovation and transformation of operations and efficiencies. Large LEO constellations of smallsats will require substantial expansion of access to ground segment elements and an expansion of communications capacities, and step changes in value in delivering near-real time linkages.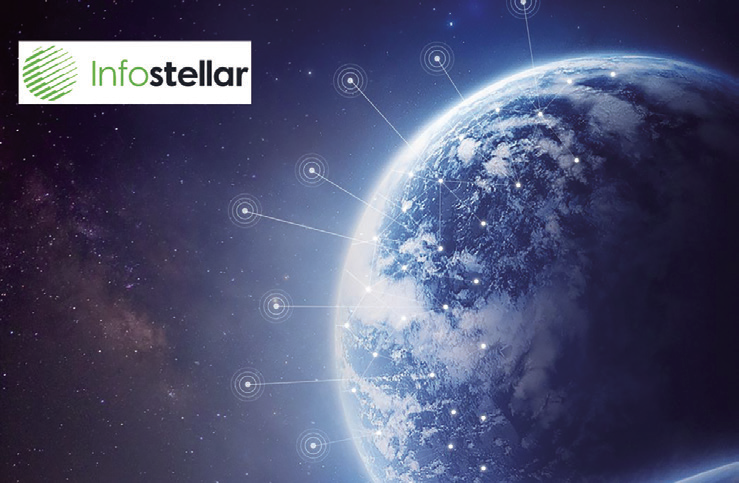 Airbus Ventures' investee Infostellar (www.infostellar.net/) is aiming to become the 'Airbnb' of LEO satellites connectivity through new antenna modules, proprietary algorithms and network architecture for sharing capacity across hundreds of ground stations. The first step to building infrastructure for a deep space internet is solidifying the foundation of cislunar (between the Earth and Moon) communications — creating a real-time transmission environment between ground stations and satellites. This means connecting satellites to the ground and also connecting everything in orbit to the internet. Infostellar strive to reach the point where satellites can be operated with the same ease as ground-based IoT devices, with full utilization of all the opportunities this network can provide.
They are reshaping satellite operations with their StellarStation software. Hundreds of ground station antennas can be used with 30 times or higher utilization rates, automatically scheduling passes, and introducing near-real time downlinks for critical data, all while alleviating infrastructure and licensing costs and burdens for satellite operators.
At Airbus Ventures, we're particularly proud that, even as Amazon Web Services announced its intention to construct a similar capability by physically building and adding grounds stations, Infostellar had already demonstrated their virtually connected Ground-Stations-as-a-Service (GSaaS) offering using many stations in multiple countries, already downlinking real telemetry from space.
Denizens of the Z Space Ecosystem: Satellite Components and Aerospace Manufacturing
The fast approaching world of tens of millions of self-driving cars and drones requires the construction of whole new supply chains and factories to build both components and the vehicles themselves.
Airbus Ventures portfolio company AREVO (arevo.com/) enables carbon fiber mass-production in the automotive, aerospace, sporting goods, and consumer electronics markets with a vertically integrated solution, and delivers them faster and at a lower cost compared to current market offers.

AREVO offers the first "true 3D" construction, moving beyond prototypes by enabling the design and fabrication of large, mass-produced parts and structures — quickly leading 3D printing into mainstream manufacturing. AREVO provides designers and manufacturers with unprecedented freedom to unlock the unparalleled strength and weight of composite materials for a wide range of consumer and industrial products, and has seen early success manufacturing Carbon Fiber Reinforced Polymer (CFRP) composite parts for OEM customers. These parts will be integral to enabling the satellite and aerospace ecosystem.
Coping with the Inevitable Detritus of the Z Space Ecosystem: Orbital Debris
NASA reports that there are approximately 13,000 known objects of orbital debris larger than 10 cm in diameter, more than 100,000 pieces of orbital debris between 1-10 cm, and tens of millions of pieces smaller than 1 cm — all traveling at speeds of up to 20,000 mph.
Add to this count the thousands of new smallsats being launched in LEO, and a new system challenge burgeons to not only map these objects and to reduce the risk of collisions, but also to find ways to eliminate this space debris before their potentially cascading impacts threaten to render key orbits unusable.
Airbus Ventures' investee LeoLabs (www.leolabs.space/ ) is securing commercial operations in LEO by mapping the orbits of spacecraft, satellites and space debris with every launch. The company is using a worldwide network of ground-based, phased-array radars to enable high-resolution data on objects in LEO. Mapping data and providing services to mitigate the risks of collisions benefits both military and commercial markets.
In mid-2019, LeoLabs will complete a new phased array radar in New Zealand which will have game-changing capabilities to track 250,000 previously untracked objects that are as small as 2 cm in size. Accuracy of object tracking will also be improved, so that 95 percent of the risk that has never been tracked can now be addressed.
Operating Across the Realm of the Z Space Ecosystem: Remote Robotics
There are both ground-to-space and space-to-ground applications that can leverage satellite communications and support development in space.

Telexistence (tx-inc.com/) has developed innovative robotic remote control technologies by combining VR, telecommunication, cloud and haptics. They use satellites to remotely control robots where they can see what the robot sees with VR and feel what the robot feels with haptics. Users will be able to control robots placed in orbit via Telexistence gear, and work is already underway to provide visitor experiences aboard human-rated spacecraft.
Pervasive Needs of the Z Space Ecosystem: Software and Satellite Information for Drone Fleet Management
Both new types of satellite information and new software are needed to enable large fleets of drones to safely share airspace.

Airbus Ventures portfolio company AirMap (www.airmap.com/) delivers an integrated mobile platform for drone flight authorization, geofencing, deconfliction, and path optimization. About 80 percent of the world's drones with the major OEMs and chipset vendors (DJI, Intel, etc.) are already integrating AirMap to provide accurate, dynamic, and trustworthy airspace information. More than 130 airports in the United States alone use the AirMap Airspace Management Dashboard, powering six out of the ten IPP FAA commercial drone testing sites.

To act as the eyes and visual cortex of autonomous self-driving vehicles, Airbus Ventures investee AEye (www.aeye.ai/) is developing advanced vision hardware and software algorithms. The company employs a dense vertical-channel solid-state LIDAR, paired with region of interest configurability, for enhanced ranges up to 300 meters at high resolution. Computer vision and 1550 nanometer band software-definable LIDAR are pre-fused for intelligent data collection and rapid perception and motion planning. This will be a key component of sense-and-avoid systems, critical to Urban Air Mobility platforms.

Among the firm's portfolio companies, UAVIA (www.uavia.eu/) is a system platform dedicated to command and control of heterogeneous drones and robotic fleets, which is 100 percent remotely operated, providing information in real time. The VoIP communication link between drones and the platform uniquely offers full reliability and no latency at long ranges.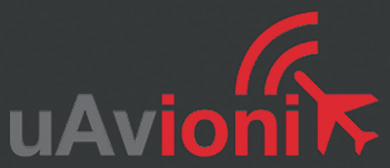 uAvionix, (uavionix.com/) in turn, provides hardware and software solutions enabling airborne autonomy, surveillance, and the integration of growing numbers of unmanned aerial systems in the national airspace system. The company has developed the world's smallest, lightest, and most affordable Automatic Dependent Surveillance — Broadcast (ADS-B) transceivers, transponders, and high-integrity GPS receivers, primarily serving the drone and general aviation markets, introducing a core technology has the potential to unlock new business model opportunities around data services.
Airbus Ventures and the Ascent to Z Space
Airbus Ventures operates autonomously from our parent Airbus, with a diverse team of financiers, engineers and global innovative thinkers all aimed at identifying the emergent needs of the new system of Z Space, and determined to find the innovative entrepreneurs that can lead humanity's next great leap to success.
The company proudly inherits the Adaptive Innovation, Systems Thinking and International Mindset of our Airbus mothership and, as a result, can offer portfolio companies opportunities within the Airbus worldwide network, in aviation and transportation as well as in military and space satellite markets.
Airbus Ventures works closely with other VC funds and have led joint global investments with Google Ventures, Goldman Sachs, Kleiner Perkins, Microsoft Ventures and other VC firms.
As a result, Airbus Ventures can combine the reach and nimbleness of a pure VC fund with a corporate-seasoned perspective to provide fast and deep cycles of support, both now and in future fund evolutions.
airbusventures.vc
---