---
Cobham SATCOM
The last year has been like no other in the history of our operations and the wider maritime market. With COVID- 19 excelling the need for rapid and reliable connectivity out at sea, and highlighting the increasingly diverse application of high-speed communication, the Cobham SATCOM team has risen to the challenge of meeting new industry requirements; accelerating innovation to create leading connectivity solutions, collaborating with established and new partners alike, and supporting users with expert advice and significant upgrades.
The Rise of LEO + MEO
2020 will be marked as the year the maritime industry began to earnestly take interest in Low Earth Orbit (LEO) and Medium Earth Orbit (MEO), with satellites services also being launched using newly commissioned satellites in geostationary orbit (GEO). The increase in LEO and MEO networks has enabled Cobham SATCOM to strengthen the company's Ku-band business by developing, optimizing and tuning Ku-band antennas.
The market evolution has been further demonstrated by the increasing number of webinars on the topic, of which our experts have contributed, most notably to the MDC's "Get to know the mega-satellite constellations in LEO, MEO, GEO and HEO Orbits" and Transport Innovation Network's "The new mega-constellations and will they have a play in Maritime'' sessions. The expanding constellations are enabling an incredible potential for maritime connectivity, especially in developing LEO and MEO VSAT solutions and Cobham SATCOM is excited to play its part.
A New Frontier for VSAT Connectivity
With this in mind, our team was delighted to announce the completion of connectivity trials over the Kepler Communications LEO Ku-band satellite network, achieving best in class rates; a downlink speed of 150 Mbps and uplink speed of 130 Mbps on a 65cm SAILOR 600 VSAT antenna with a 6W BUC. The tests were the first of their kind to be carried out and obtained data transfer speeds 30x faster than any antenna of a similar size currently available for the maritime sector. Large quantities of data can be transferred rapidly in remote locations for research and exploration projects conducted on highly specialized applications in the Arctic regions.
A Home Internet Experience at Sea
As demand grows within the white boat sector for a 'home internet experience', we continue to collaborate with our long-established partner, Viasat. Launching a new high-speed connectivity service for maritime vessels, through combining Viasat's high-Capacity Satellite Network and components with our SAILOR terminals, enables users to use bandwidth-intensive streaming services, such as Netflix, alongside other platforms.
Additionally, we also collaborated with Viasat to introduce a Military-Grade Maritime Satellite Communications Terminal to market. We leveraged the capabilities of our latest Sea Tel antenna platform with Viasat's flexible, high-capacity broadband satellite service to create a multi-satellite, multi-network and multi-frequency band solution — this maximized connectivity and resiliency in all environments.
Connectivity Paving the Way for Sustainability
Enhancing the sustainability of practices and operations is increasingly being prioritized in all areas by the maritime industry and beyond; therefore, one of our achievements to garner from this year is winning the contract to connect 732 fishing vessels, currently active in the Maldives Economic Exclusion Zone, to Inmarsat's Fleet One maritime broadband services with our SAILOR Fleet One terminals, as part of the Maldives' Sustainable Fisheries Resources Development Project.
The Fleet One solution was selected due to its reliability, scalability, affordability and user friendliness and is set to support electronic catch documentation and traceability (eCDT) to combat Illegal, Unregulated and Unreported (IUU) fishing.
The contract marks a new frontier in the company's story of innovation and partnership with Inmarsat as well as a monumental moment in the firm's history, in that we are continuing to actively contribute to enhancing sustainability in another of the world's most treasured marine environments.
Staying Ahead of the Curve
Ensuring our users are supported wherever they are located in the world as well as receiving the highest levels of connectivity in all conditions is at the heart of our operations.
With this in mind, we have announced significant upgrades to our existing software to provide users with the tools to always stay one step ahead. For example, we launched our software upgrade 1.05 for SAILOR 4300 L-band, at no additional cost, to more than 2,000 terminals to support shipping's early adopters of the newly launched Iridium Certus 700. This will enable users to upgrade to the new service that offers data speeds of up to 704 kbps.
In addition to free software upgrades to users of our SAILOR 4300 L-band, we also launched the SAILOR 900 VSAT Ku Optimized. From decades of market feedback to meticulous research, our team of SATCOM experts worked tirelessly to develop the new Ku Optimized antenna systems to our Ku-band VSAT customer base.
2021 and Beyond
To summarize, this year has been significant in relation to the company's in-house research and development as well as in the increased value placed on maritime connectivity by the industry and the impact of COVID-19 that is compelling ship owners and operators to install high performing internet solutions at an unprecedented rate.
Likewise, with new mega constellations due to come online in 2022 and 2023, our teams on the ground are developing, trialing and testing technologies to ensure we are best placed to support and use the new networks for our users and the wider maritime industry.
From supporting seismic exploration vessels in the Polar Regions to futureproofing owners ahead of regulation, Cobham SATCOM is aiming to continue this year's positive trajectory and to remain central in enabling safer and more sustainable operations for ship owners and operators through world-class connectivity solutions.
A Fresh Approach to Connectivity at Sea
The last year has played host to momentous change across the satellite communication industry and beyond. Most notably, the spread of the COVID-19 pandemic led to increasing demand for high performing connectivity in many sectors and locations, with businesses adapting to remote operations and those in lockdown seeking new means of communication. More specifically, the pandemic drew attention to the lack of high-speed internet currently available on commercial vessels out at sea. The maritime crew change crisis highlighting not only the widespread lack of access to reliable and rapid connectivity, but its increased necessity in ensuring the wellbeing and training of seafarers, and subsequent continuation of remote operations.
The increase in perceived value in high performing connectivity out at sea has fuelled discussions around a "minimum acceptability" for the provision of satellite communications access for seafarers. Whereas previously, access to email and access to social media were viewed as adequate, the unrivalled circumstances of today, and evolution of communication platforms, have led to multimedia content and video calling being viewed as increasingly essential. For example, a recent survey by AST Group found the maritime industry's use of social media and messaging apps had increased, with video calls on WhatsApp increasing by 79% during the pandemic. Likewise, the most recent Seafarers Happiness Index survey findings showed that seafarers perceived connectivity as no longer important but vital.
With many therefore relying on such apps to provide much needed contact with family, friends and loved ones, hard pressed ship owners and operators are under increasing pressure to significantly improve their connectivity offerings, to not only ensure the wellbeing of their crew but their reputability as an employer.
The Role of SATCOM
New circumstance and changing market demand has, in turn, triggered the satellite communications' industry to look at revisiting the price models it offers to ship owners and operators. With a new balance required between offering the bandwidth necessary to facilitate seafarers' communication needs, whilst also delivering a solution which is affordable in the current climate. We believe one of the potential resolutions to today's challenges lies in increasing the diversification of packages offered to service providers to ensure affordable connectivity for all.
To expand on the above, service providers who offer bundles containing hardware and broadband services, could look to expand the flexibility of their packages, to provide ship owners with access to high speed internet when required, whilst scaling back when demand is low. For example, as it stands, current maritime VSAT offerings deliver an average of 1-2Mbps download speed (bandwidth), which is too low to facilitate quality video calling or streaming, however if ship owners were given the ability to increase bandwidth to 6- 10Mbps on request, seafarers would be enabled to connect with friends and family. Subsequently, although not a long term solution, this would keep immediate costs down through enabling ship owners to avoid investing in an expensive high-speed subscription across their fleet whilst the economic climate remains uncertain.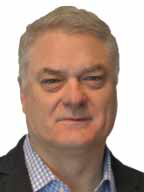 To summarize, new satellite communications finance models could help provide the industry with a short-term solution to navigate unprecedented levels of uncertainty and enhance seafarer wellbeing. With the crew change crisis yet to be resolved, and the world watching, the uptake of solutions to provide high performing internet connectivity out at sea is crucial to not only protect the wellbeing of stranded seafarers but to also ensure the interest and loyalty of the next.
www.cobhamsatcom.com
Author Jens Ewerling is the Product Manager, VSAT, Cobham SATCOM
---
Comtech EF Data
What a year 2020 turned out to be... 12 months ago, we carried on with our lives as usual and there were few clouds on the horizon. The economy was growing at a steady pace, business was thriving, and the world was full of optimism after years of prosperity.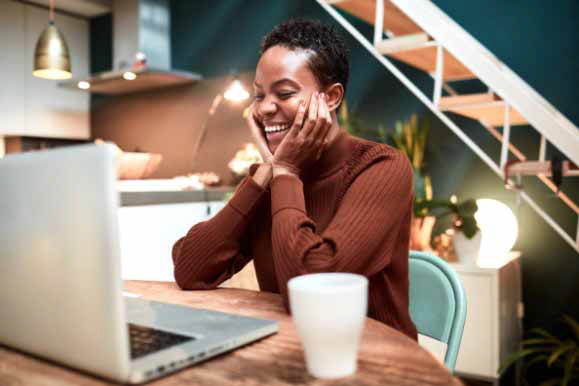 Remote working.
Come January, we started to get the first glimpse that 2020 would turn out be a very different year; one that will go down in the history books as the worst pandemic in over a century. As we all tried to adapt to a new reality, the one thing that stood out as more critical than ever before for communities in various stages of lockdown was access to the Internet. Networks are an essential tool to keep people, governments and businesses connected, informed and protected as we navigate these new and challenging times.
Comtech EF Data put the health and well being of our employees first and quickly transitioned to remote working for those who could and provided a safe and secure environment for our staff who were needed on-site to keep our factory running. We are incredibly proud of how everyone at Comtech EF Data responded and stepped up to the challenge and contributed to make the transition smooth for our customers, partners and suppliers.
While some initial slowdown in the business environment was inevitable as we all focused on flattening the curve, the need for connectivity around the world didn't skip a beat and that was also reflected in the mix of products Comtech EF Data supplied. As businesses, schools and governments transitioned to the new reality built around the Internet and Zoom meetings, the traffic in our customers' networks went through the roof.
Reports from industry analysts that measure Internet traffic highlight huge increases, such as in Sandvine's Internet Phenomena Report that reported total Internet traffic had increased 38 percent since the start of the pandemic, and the uplink traffic alone grew by 121 percent, largely as a result of the growth in video conferencing and social networking.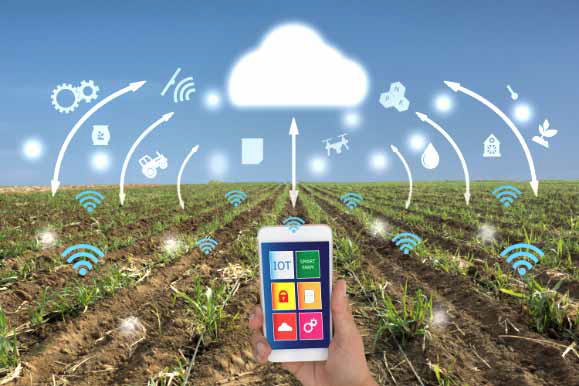 Internet of Things.
Similarly, Ericsson highlighted in its Mobility Report from June that the traffic load in mobile networks had shifted from city centers to residential and rural areas as people transitioned to working from home. As networks are designed based on predictable usage models that factor in busy hours and application mix, many operators struggled under this unprecedented and rapid shift in traffic and some applications like streaming services had to be temporarily throttled in some markets to avoid congestion.
As many of us in the satellite industry know, rapidly changing traffic conditions is something we handle best and Comtech EF Data, through our partners, helped many customers deploy or augment and increase capacity where it was needed to support health care workers, first responders and other essential workers as they tended to the pandemic. Kudos to Comtech EF Data, our partners and the rest of the satellite industry for yet again stepping up to the challenge and helping people in need.
While the full economic impact is yet to be understood and we certainly do not want to downplay the devastating effects the pandemic is having on society and human loss, the impact on the telecom and satellite industries may be less than during the two previous recessions in 2001 and 2008.
First, today we are in the middle of a technology transformation where as a society we are more dependent on, but also benefitting from, the Internet economy more than ever before.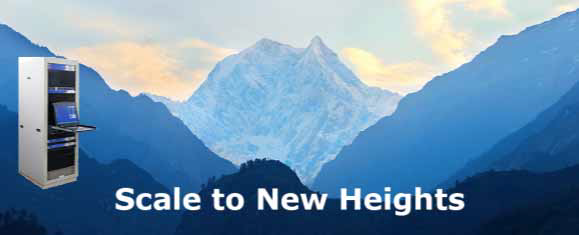 Online shopping for hot commodities like toilet paper, face masks and hand sanitizer, banking and other digital services is second nature to most of us today while it wasn't a decade or two ago.
Secondly, the positive momentum around 5G as a once in a lifetime opportunity for many industries is especially encouraging and fuels large and early investments in infrastructure like was never experienced when 3G or 4G first started off.
Lastly, over the last two decades, smartphone penetration has proliferated and consumer behavior around willingness to pay for content and connectivity has changed and digital ecosystems are taking up an ever-larger part of people's budgets and mindshare for good reason — it makes life better and more interesting.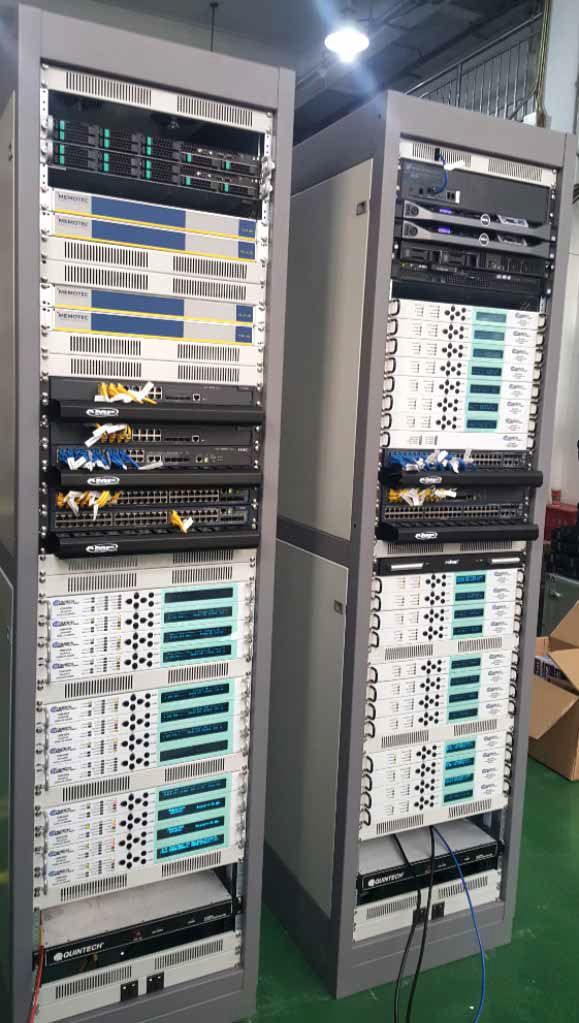 CDM570A, CDM625A and Memotec Equipment.
Image is courtesy of Comtech EF Data
Governments and regulators have also come to realize that connectivity is a basic human need and are accelerating their policies and plans to close the digital divide and make access to the Internet as important as access to clean water and electricity.
If we look toward the future, it is likely that during 2020 we have taken greater steps towards a fully online and digital society than ever before and made changes in behavior and culture that will last for generations to come. Things will never be quite the same again, but there are many reasons to be optimistic.
Access to and the use of digital services and applications opens new economic and social opportunities for all of us and makes societies more robust and resilient. Let us just be sure as we go forward that we include everyone, including people in rural communities and developing countries in this exciting and important journey of change.
Far too many people around the world still cannot afford service or lack access to basic connectivity and satellite is an essential part of the solution.
Comtech EF Data introduced some new products and features during 2020 that we are especially proud of to support the need for high quality and high-speed connectivity everywhere.
Our Heights™ Networking Platform continued to make inroads as the premier solution for high quality, low latency/jitter mobile backhaul. In addition to supporting mobile broadband in underserved communities, the Internet of Things is a use case more MNOs and service providers are starting to address for agriculture, mining and energy markets.
This demonstrates that there are many interesting opportunities in the crossroads between the telco, satellite and adjacent industries and basically anything that can benefit from being connected one day... will be.
Our high-speed SCPC modems, along with the innovative technology for TCP/GTP optimization and load balancing across satellites and transponders developed by our subsidiary, Memotec, had several nice wins during the year and we continued to extend our lead in most capacity deployed in support of trunking over satellite.
Finally, our RF portfolio has been updated with some new amplifiers as requirements are trending towards higher powers reflecting ever-growing throughput requirements. Customers are recognizing the benefits/drawbacks of various amplifier technologies (GaAs/GaN/Tube based) and are asking more of the "correct questions."
Comtech continues to offer a growing solution set for all technologies and we look forward to continuing to help customers identify the best solution for their RF challenges.
www.comtechefdata.com
Author Richard Swardh is Senior Vice President, Premium Enterprise & Mobile Operators , He leads the market development and direction for the telecom and enterprise markets, directing long-term strategic initiatives and defining solution suites and feature sets.
---
Comtech Xicom Technology
2020 saw tremendous change worldwide in practically every aspect of our lives and work. Comtech Xicom's emphasis on flexibility provided the resilience to meet the challenge.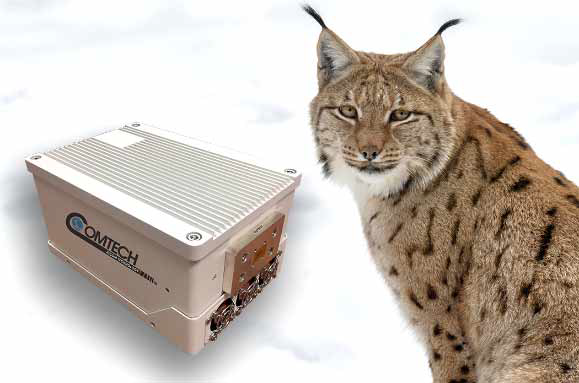 Xicom's Bobcat combo amplifier
At the end of 2019, the US economy and much of the global economy, was humming along with historically, low unemployment and solid capital investment across many industries, including satellite communications (SATCOM). As the US economy continued growing over the first months of 2020, a viral disease breaking out in China became the start of a global pandemic. The impact on our industry was felt when the DC-based Satellite 2020 show was shut down one day before schedule in March — people on business travel from all over the world were sent home.
Comtech Xicom Technology, was exhibiting at this event and had just announced a slate of new products that were aimed at commercial and military SATCOM terminals and the company was looking at a big year filled with new opportunities.
Comtech Xicom is based in Santa Clara, California, one of the first west coast counties to be "shut down" to limit spread of the coronavirus. Xicom management had to quickly determine the appropriate response and execute a plan.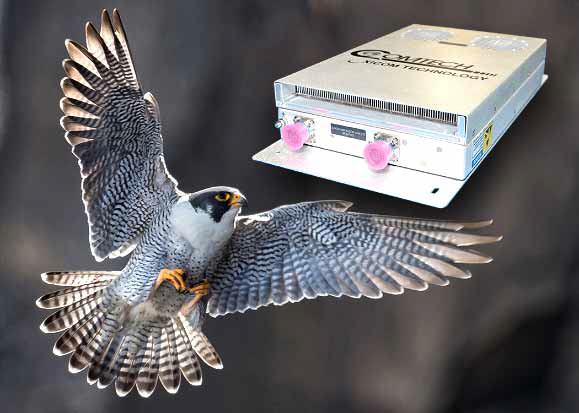 Xicom's Falcon BUCs + SSPAs
As part of the critical telecommunications industry, and a key supplier of US military communications equipment, Xicom was considered "essential" and reopened after implementing appropriate hygiene/distancing measures. All employees who could work from home immediately began to do so and only the workers needed in the factory for essential production were called back into the COVID-safe environment. Management's ongoing attention to COVID-19 has prevented any community spread from occurring in the Xicom facility.
The keys to Xicom successfully responding to this unprecedented situation have been to remain flexible and focused, focused on the safety and well-being of employees, suppliers and customers, as well as on the critical needs of customers for high quality, high performance SATCOM amplifiers. — and flexible in how challenges are met as they arise.
The Market Effect of the Pandemic
As the world economy was pummeled, communications became more important than ever to people living and working at home in isolation as well as for essential businesses, that were suddenly operating without in-person, business-to-business interaction.
Demand for teleconferencing and entertainment services boomed as people found new ways to meet and work together. SATCOM has always played an important role in telecommunications services and the industry performed well by keeping services intact and growing. Despite some supply chains interruptions from international trade/shipping and customer/supplier communications, infusing the supply chain with flexibility from top to bottom and maintaining focus on priorities allowed factories to keep running and development projects on schedule. Key growth market segments, such as new LEO systems, airborne and maritime connectivity as well as new military SATCOM networks, were impacted more than traditional fixed services.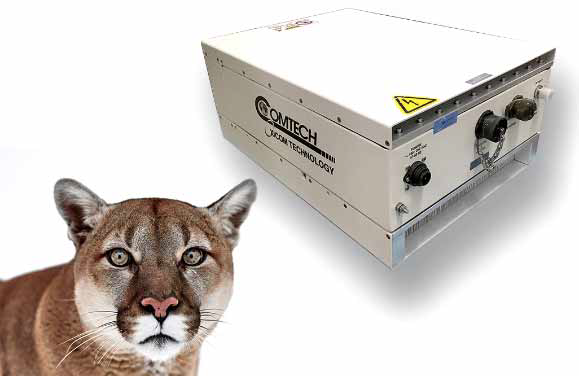 Xicom's Puma SSPAs + Bucs.
LEO Systems
The nascent market in SATCOM equipment for LEO systems got a shock early in 2020 as capital markets tightened dramatically before they grudgingly returning to a more sober state. Several planned systems are gone, and others are being rethought well into their execution phase.
OneWeb entered bankruptcy and had trouble finding a buyer — until acquired by the UK Government and Bharti Global (more info at this Satnews daily news link). However, large, internally funded systems by SpaceX and Amazon proceeded, lagged by the LEO offering from Telesat. All face the challenge of creating a solid business case in current conditions.
Airborne and Maritime Mobility
Coronavirus created a near halt in both leisure and business travel, causing airborne in-flight connectivity (IFC) and cruise connectivity segments to go from being the strongest growing, most profitable market segments to the source of significant financial instability generating bankruptcies, acquisitions, and reorganizations. Cruise lines are shut down for 2020 and beyond. The airborne market saw virtual stoppage of air travel which, although gradually coming back, won't reach pre-pandemic levels for at least another year. SATCOM operators depended on lucrative fixed bandwidth IFC contracts, and IFC service provider revenue streams dropped to near zero.
Military/Government Mobile and Transportable

From left to right:
• Rackmount TWTAs with integrated touch screen control
• Antennaand feedmount, solidstate SSPAs and BUCs for commercial SATCOM and military
• Full line of antennamount TWTAs for SATCOM
• New, solidstate, certified incabin and outofcabin airborne solutions
Military SATCOM networks were in the midst of transformation to address the realization that leased bent-pipe capacity no longer met the demands of global military operations when the personnel designing and procuring them were suddenly working from home.
The initial, reduced level of communication and ability to procure, verify, certify and field new equipment put significant delays into deployment timelines. Huge capacity that was leased globally to support US and partner forces had massive annual costs and limited efficiency; the military also needed increased mobility while communicating, enhanced security, and greater network resiliency.
The Comtech Xicom Response
Xicom is a premier supplier of TWTA and SSPA amplifiers. Founded in 1991, the company has shipped more than 15,000 TWTAs as well as 12,000 GaAs and GaN SSPAs.
Xicom's approach has long been to offer the best technology for any application by leveraging the flexibility of offering tube-based and solid-state amplifiers across frequency bands and power levels while adding a focus on innovation. Addressing both commercial and military markets increases resiliency in times of change. This enabled Xicom to adapt to shifts across market segments and served it well during this pandemic.
Throughout 2020, Xicom invested in new products and markets by developing a suite of technology building blocks that can take advantage of advances in device technology and be used to quickly release new products. Flexible baseline products are now released, and new products with high commonality are being added. Focus on common designs enhances flexibility in the supply chain and manufacturing process to improve customer response time.
Ka-band SSPAs for LEO Systems
LEO systems require many more gateways with lower uplink transmit power/gateway than GEO systems, resulting in high demand for low cost, high power, Ka-band SSPAs.
Xicom focused on preparing for the launch of Ka-band LEO systems that occurred this year. With many custom requirements, Xicom added to the firm's Puma solid-state GaN product line in 2020 with a suite of easy-to-build, high-power Ka-band GaN modules, waveguide designs to combine varying numbers of these modules, and extremely flexible upconverters accommodating many sub-band possibilities within the 27.5-31.0 GHz Ka-band. Xicom enhanced their performance to support new and innovative architectures using higher-order modulations.
SPA/BUCs for Airborne Mobility
Xicom responded to the expanding use of Ka-band in airborne IFC by establishing the Falcon airborne product line and adding multiple DO-160-certified Ka-band SSPA/BUC products to their established Ku-band commercial airborne products. Xicom is adding flexibility by expanding available options for power levels, frequency sub-bands, and other features.
A main focus for Xicom during 2020 was to develop plans to ramp production quickly to meet customer demands has been crucial to Xicom's ongoing success today and tomorrow.
---
A Time to Build
The arrival of the novel coronavirus in March of 2020 changed the world. At the same time, my world was also changing as Comtech Telecommunications promoted me to President of the Xicom Technology division. It has been an extraordinary year for me to say the least. While transitioning into a new role, all the challenges a global pandemic presented made me appreciate the talented, adaptable and forward-thinking team at Comtech Xicom.
Having initial COVID protocols in place before the virus spread was deemed a pandemic, allowed us to quickly adjust as new safety practices were required to operate as an essential business and keep our employees safe. This kind of forward thinking has been a pillar on which Xicom continues to build.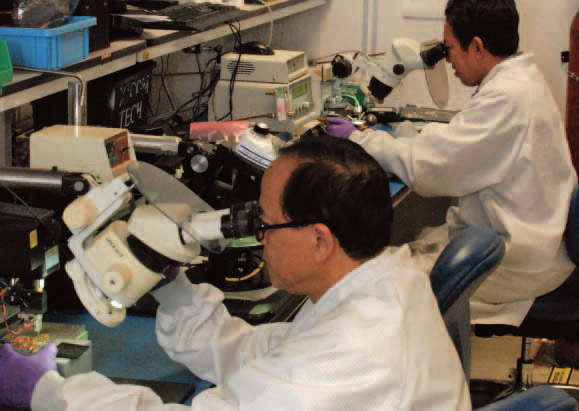 Xicom's chip and wire clean room.
During this year, we have seen market segments like airborne and mobility, collapse, while other areas such as GEO, HTS, LEO and MEO constellations prospered. Having a robust, adaptable, and diverse product line of TWTAs, BUCs and SSPAs is required to ensure long term success and is Xicom's focus.
Since joining the Xicom team 5 years ago, we have taken a closer look at how we design and build our products. Creating an environment of continuous improvement has paid dividends over the past few years, particularly with a decline in warranty repair rates and an improvement in first pass yields. Neither of these successes could be accomplished without great employees and a solid business system.
Continuing to build on our solid technological foundations and infrastructure will propel us into the next generations of HPAs and BUCs. For example, we have built and continue to invest in a state-of-the art chip-and-wire assembly area to design our own chip-level circuits in order to maximize performance and adapt to new challenges. This capability not only gives us the most efficient design with the latest devices but also allows us to be the first to market with the next generation of devices. We also utilize an in-house machine shop to make high-performance and broad band combining networks in the smallest packages possible. Having these capabilities, coupled with extremely talented engineers and advanced analysis tools enables the creation of cost effective, compact, and highly manufacturable power amplifiers and BUCs.
One of the challenges in staying ahead of the competition is being able to aggressively adapt our product line as needs change and new technology becomes available. Just as we predicted the COVID shutdowns, we can predict advancements in RF components and be ready as new technology emerges. The versatility of the common building blocks used in our products allows us to quickly realize and adapt to changes in technology. We are already the leading amplifier supplier at Q-band and V-band, and we are making investments to increase our capability to 50GHz and beyond.

While the novel coronavirus dealt the world economy a heavy blow, we look forward to the opportunities the recovery brings. Xicom is excited to continue to lead the industry into the next chapter in satellite communications and meet the market demands by supplying cutting edge solutions and technology.
Author Mark Schmeichel is the President of Comtech Xicom Technology and has 25+ years of experience in RF amplifier, RF systems, electronics, power electronics and mechanical engineering, in the telecom and SATCOM industries at both large and small companies that have included Motorola, Andrew, MCL (Miteq) and Teledyne.
---
D-Orbit
The year 2020 marked a turning point for the first orbital transportation company D-Orbit and the entire space sector. Despite the many challenges posed by the global pandemic, the company experienced another year of growth and achievements, confirming as a well-respected, dependable, and sought-after player with innovative product portfolio and a space-proven groundbreaking technology.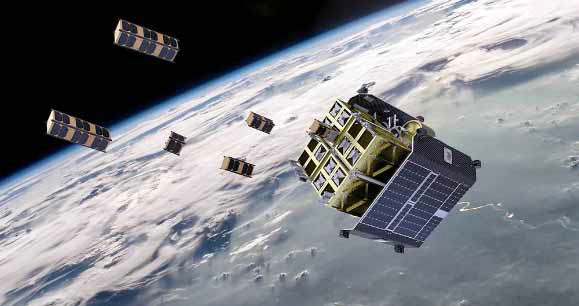 Artistic rendition of the DOrbit ION Satellite Carrier
performing in space.
D-Orbit is a commercial space company with a clear vision: offering in-space servicing and transportation to enable profitable business and human expansion in a sustainable space. The firm's solutions cover the entire lifecycle of a space mission, including manufacturing, launch and last mile delivery in orbit, mission control, and end-of-life decommissioning.
Over the past three years, the company has developed in-house ION Satellite Carrier, an innovative space cargo vehicle able to host a batch of satellites and release each of them in the precise orbital slot. The satellite platform features a fully configurable and scalable dispenser of cubesats or smallsats with a total 160 kg of mass. Unlike traditional dispensers mounted on the upper stage of a launch vehicle, ION Satellite Carrier can operate as a "last mile delivery" vehicle, able to release each satellite individually following a command from the ground. Most importantly, the platform can perform orbital maneuvers between each release, enabling deployment schemes previously unavailable to smaller satellites with no internal propulsion.
After several delays, on September 3, 2020, an Arianespace Vega rocket lifted-off from the Vega Launch Complex (SLV) in Kourou, French Guiana, with ION SCV LUCAS aboard, on the VV16 Small Spacecraft Mission Service (SSMS) Flight.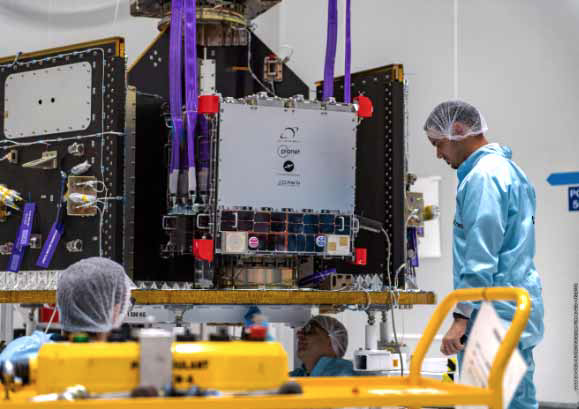 DOrbit intergration of the Planet SuperDove satellites for the
VV16 mission.
ION enables satellite operators to save up to 85 percent time from launch to operations — and that means revenues — and up to 40 percent on the total constellation launch costs. Furthermore, ION can transport any type of payloads: after the satellite's delivery phase, innovative technologies or special payloads can be tested in orbit during the In-Orbit Demonstration and Validation mission phase, thereby reaching the technology readiness level (TRL) 9 that is required to enter into market or to gain the proof of concept status . The D-Orbit IOD/IOV service reduces the time usually required for technology validation on-orbit by as much as 70 percent and costs by up to 80 percent.
Success of the ORIGIN Mission
The biggest achievement for the company in 2020 was the success of the ORIGIN mission, the maiden flight of ION Satellite Carrier.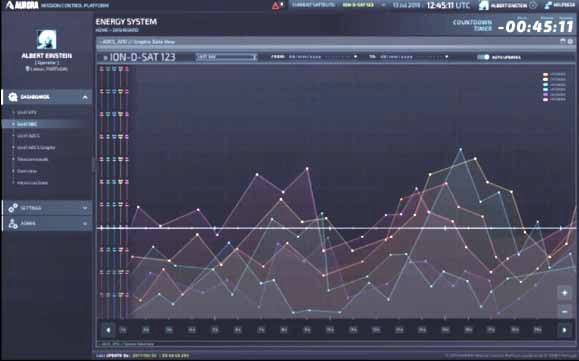 Screen capture of DOrbit's AURORA's cloudbased, mission
control software.
Between September 25 and October 28, ION successfully released the 12 Planet SuperDove satellites it hosted onboard, following the deployment plan agreed upon with the client. Thanks to its innovative strategy, called Fast Dispersion, D-Orbit's satellite carrier managed to distribute the spacecraft along the orbit in about four weeks, cutting the time required for an even distribution by 85 percent and enabling the client to start operations far sooner than could have been possible with a traditional approach.
The mission also allowed the company to field-test AURORA, the proprietary, cloud mission control software suite. Unlike other mission control solutions, AURORA does not require complex, expensive or long-lasting configurations; however, it can be automatically self-configured by the user — even on different types of satellites and can safely work with several ground stations network.
D-Orbit mission control software platform runs also in the cloud and can be securely operated from anywhere in the world through a responsive web interface that is compatible with all devices. This feature, combined with a flexible pay-per-use pricing structure, enables even smaller operators to establish a powerful mission control center that suits the needs of their mission with no need to invest in hardware or expensive software developments.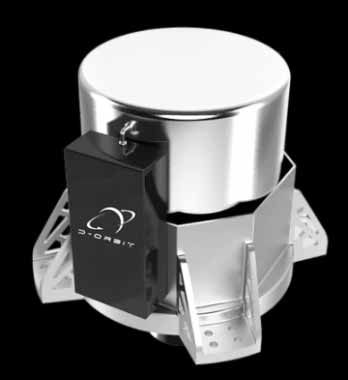 DOrbit's DRaise compact, independent,
solid propulsion system optimized for
commissioning maneuvers of fullelectric
satellite platforms.
Funding and Contracts
Other news enriched this surely unique year for the company. In March, during the worst pandemic moment, NEVA F.I.R.S.T., a corporate venture capital investment vehicle, led a $10 million investment round and, in October, a 15 million euros financing tranche for D-Orbit from the European Investment Bank (EIB) marked the first time that the organization funded a space firm. The funding will be used to back development activities for market expansion and to enhance the production capability of the company in view of the ION Satellite Carrier missions planned for 2021.
During the same month, D-Orbit announced the signing of a launch service agreement with Swedish-British small satellite manufacturer AAC Clyde Space that covers the launch and deployment of two Eutelsat LEO for Objects (ELO) 6U cubesats. The spacecraft, developed and built by AAC Clyde Space, will launch in 2021.
The Eutelsat contract was followed by others during the following weeks, completing the booking of the December 2020 ION mission, filling 70 percent of the June 2021 mission and partially filling the September and December 2021 missions.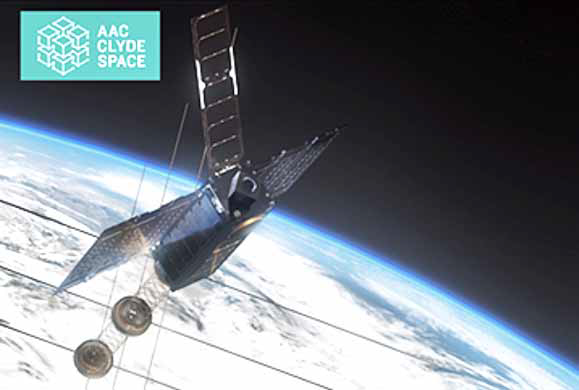 Artistic rendition of an Eutelsat LEO for Objects
smallsat onorbit, courtesy of AAC Clyde Space.
Finally, D-Orbit UK, the British branch of D-Orbit, was contracted by the UK Space Agency (UKSA) to develop new approaches to tracking satellites and debris in orbit. The awarded project will demonstrate how standard equipment of ION Satellite Carrier, like the cameras of its star trackers devices, can be used to detect objects in space and offer enhanced services to tackle space debris.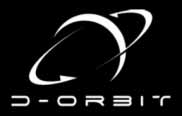 Coming Soon
2020 has been a memorable year that has required D-Orbit to face new challenges and to deal with the unpredictable, while enjoying with even more intensity the company's successes.
D-Orbit is now looking toward the future, getting ready for PULSE, the second ION Satellite Carrier mission that will fly aboard a SpaceX rideshare mission on a Falcon 9 rocket in December of 2020. The mission will test an upgraded version of the satellite carrier with enhanced propulsion capabilities that will enable the spacecraft to perform more complex orbital maneuvers between each release.

The satellite carrier, named ION SCV LAURENTIUS, will also host third party payloads and perform on-orbit validation and demonstration activities.
www.dorbit.space
Author Luca Rossettini is the Founder and Chief Executive Officer of D-Orbit.
---