Christopher Richins is the co-founder and CEO of RBC Signals, a multi-national company providing flexible global communications services to commercial satellite operators.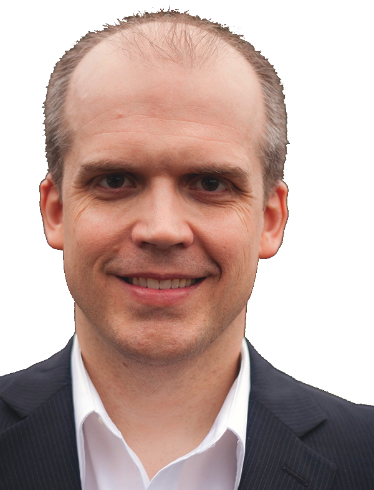 The company leverages the excess capacity of existing, strategically located global assets to provide real-time, high-bandwidth and low latency data delivery and data processing services. According to the company, RBC Signals is the only provider using a sharing economy business model delivering affordability, flexibility, and speed-to-service.
Richins began his career as an RF Communications Engineer at Sea Launch, where he supported multiple satellite launch campaigns from the ship-based equatorial launch site. After business school, he completed an internship with SpaceX before joining Bain & Company as a management consultant. Post Bain, Richins held management roles at Arkyd Astronautics (Planetary Resources), Space Angels Network, Expedia, and Applause.
Richins earned an MBA from the Darden Graduate School of Business at the University of Virginia as a Jefferson Fellow, a master's degree in Astronautics from the University of Southern California, and a bachelor's degree in Electrical Engineering from Brigham Young University.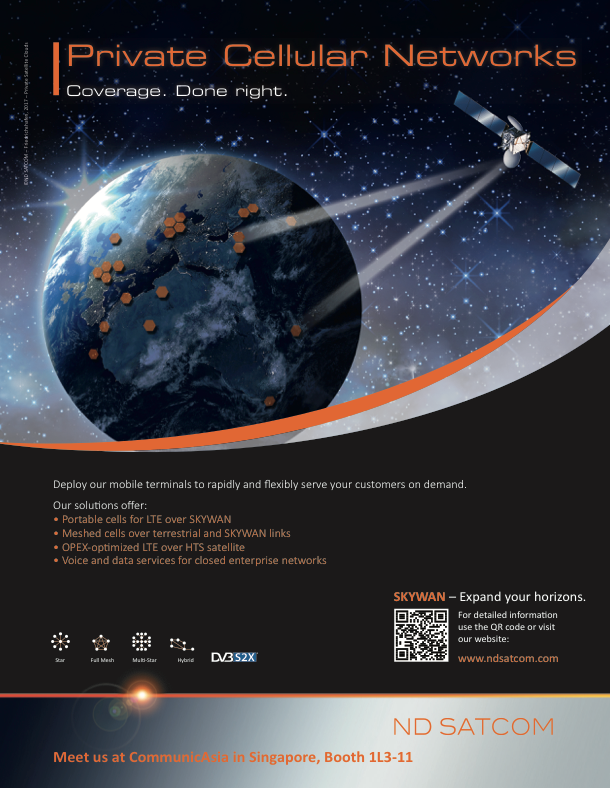 Thanks for taking the time to "chat" with us, Mr. Richins. First, a good idea would be to inform our readers as to your background and how you became interested in this industry?
Christopher Richins (CR)
My story is a bit unusual as I started in business and later became an engineer in order to be a better business leader. I was just three semesters from graduating with a business degree when I heard about Sea Launch and thought it was the coolest place to work ever! The idea of running a multi-national space company like Sea Launch captured my mind. I was willing to do anything to work there and literally called them on the phone and asked what they needed.
When they responded that they needed RF engineers, I changed my major that same day to electrical engineering and I've never looked back. Subsequently, I earned a BS in Electrical Engineering, an MS in Astronautics, and an MBA all in pursuit of my dream of leading a multinational space company.
You have a wealth of expertise and initiated your career with an internship at SpaceX and moved into RF comms with Boeing Sea Launch. Could you tell us about your experience at both companies and what those positions provided you for your following successes?
CR
My professional career actually started with an internship at Sea Launch. It took me three-and-a-half years after making that first call to Sea Launch to finally graduate with my engineering degree. I tried every year during that time to get an internship, and every year they turned me down. Undeterred, I kept pursuing my dream and did everything I could to prepare myself for the job I wanted with them. Finally, during the last summer before graduation, they welcomed me as an intern and I was ready! It was no surprise I was also invited to return to the company upon graduation. This process taught me patience and reinforced the value of hard work that I was raised with.
My time as a full-time engineer with Sea Launch set the stage for subsequent success. While there, I was fortunate to be mentored by some great people like Rod Saylor (Blue Origin) and John Garvey (Vector Space). The lessons they taught me in those formative years have benefited me throughout my life. I absolutely loved my time at Sea Launch, and my trips to the equatorial launch site are definitely highlights of my career. It was the team that made the job so special.
Later on, after graduation from the UVA Darden MBA program in 2009, the great recession provided me with a unique opportunity to gain some experience at another great company, SpaceX. My full-time consulting job offer with Bain & Company had been deferred for six months, so I reached out to Rob Peckham, who was the VP of Sales for SpaceX at the time. He had been the President of Sea Launch, and remembered me from our time together there.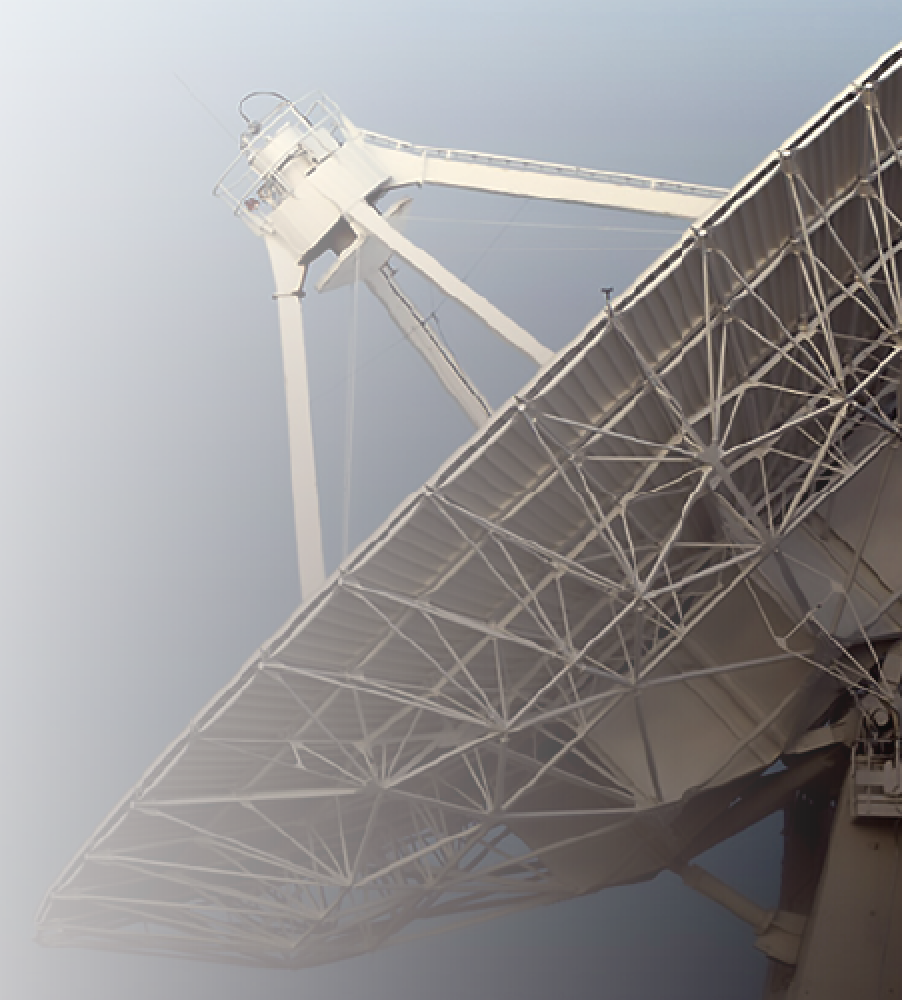 I was fortunate he agreed to let me join the company for the summer in support of the sales team. It was a significant change to work on the business side rather than the engineering side of a launch company. It was also an exciting time to be at SpaceX. I built some great relationships and I appreciate the time I was able to spend there.
Why did you co-found RBC Signals and who partnered with you to create the company?
CR
I founded RBC Signals to provide a communications service that was required, however missing, in the commercial space industry. LEO satellites are difficult to communicate with because they are only in line of sight of a single communication terminal for a few minutes per day.
For small commercial space companies this poses a significant challenge to overcome, especially if their mission requires low latency or high bandwidth communications. I recognized a market demand for an affordable, flexible, simple service providing global communications capability between Earth and space. I incubated the idea for three years before starting the company, as I waited for the market to mature to the point of supporting such a business. I invited my co-founders Olga Gershenzon and Stacy King to join the company, and while they are no longer active in RBC Signals, I'm grateful for their contributions and pleased they remain shareholders.
What gap in the space communications sector is RBC Signals looking to fill and what product offerings are making headway in these competitive market segments?
CR
Today there is a real lack of options for LEO satellite operators who need to move data between space and the ground. In particular, the cost and complexity of managing these services globally present a significant challenge to most satellite operators. RBC Signals makes it simple for these operators to access the infrastructure, expertise, and regulatory support they need to achieve mission (and commercial) success. We fill this gap with global communication infrastructure offered as a pay-as-you-go service with the ability to meet the individual requirements of each customer. Our services are flexible, cost effective and tailored to our customer's needs – something that's difficult for larger providers to deliver.
How does the RBC Signals business model differ from the firm's competitors?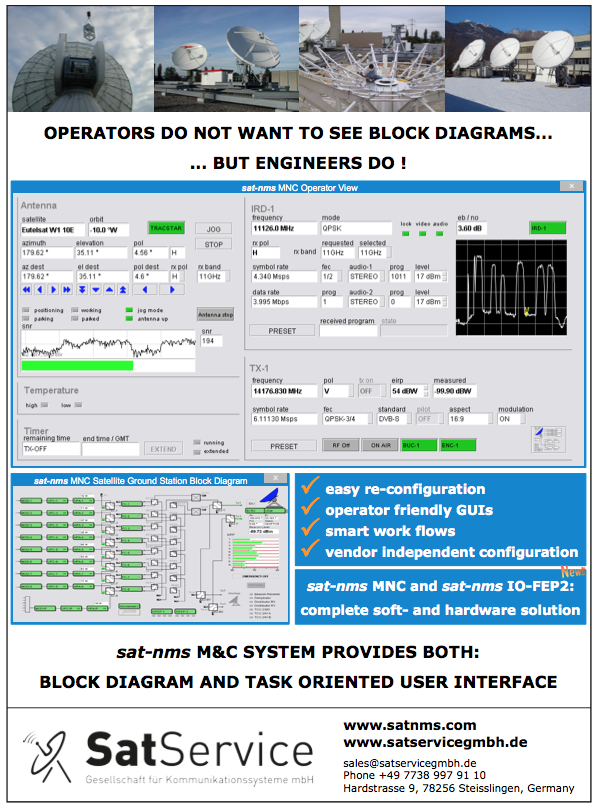 CR
The primary difference between RBC Signals and our competitors is flexibility in the scope of services, benefits and customization that we provide. Rather than forcing a client to conform to a rigid technical or commercial framework, we are able to work collaboratively with the customer to provide solutions that fit their needs. Not everyone can afford "failure is not an option" service levels when they are flying test and demonstration missions. We provide cost effective service levels that match the budgets and technical requirements of our customers as they mature their operations. The service levels and areas of operation we offer can increase with our customer requirements.
Our ability to provide this level of flexibility at incredible speed, while keeping costs low is a key differentiator. We also enjoy partnering in our customer's success by making recommendations on how to best utilize the large number of antennas in our network. In doing so, we help to maximize the revenue generation of our clients' spacecraft, at prices that meet their commercial requirements. These are real selling points for commercial operators.
Who is your typical customer and what type of services do they offer with their LEO constellations?
CR
Our typical customer is a commercial operator with satellites in LEO. There is a wide range of different applications that our customers support. We are specifically well suited to serve operators whose applications generate large amounts of data and require low latency services. Earth observation and satellite communications spacecraft are two key applications that fall into this category.
Your company's infosite states the firm's global ground station network provides access to more than 30 antennas, with expansion in the works. Additionally, your ground station network offers "infrastructure-as-a-service" — please explain the tagline and inform us as to the antenna access.
CR
The RBC Signals global ground station network now includes more than 44 antennas in more than 30 locations around the world. These represent a mix of antennas owned by RBC Signals and our partner stations. We offer "core" services, which provide guaranteed access anytime from a single antenna, just as if the customer owned it, as well as "network" services based on the unused capacity of our shared partner antennas.
The beauty of our offering is that satellite operators can take advantage of this global network of LEO tracking antennas, with one simple contract and technical interface. This means that satellite customers can "pay-as-they-go" for the services the use across the network, without having to bear the CAPEX burden and complexity that comes with building and operating a global ground station network of their own. Our customers use the network, and pay a simple subscription fee each month for the services they consume.
What are the most common challenges that your customers face in today's environment?
CR
A common challenge our early stage customers face is the lack of a systems engineering function in the organization. The importance of this role cannot be overstated as it provides a broader perspective to look across the entire mission. This holistic point of view is the basis for good decision making from both a technical and a business perspective, taking all systems into consideration at once. Without commercially-minded systems engineering, seemingly insignificant design choices in one area of the system design can have major negative consequences on operations and profitability over the course of a mission.
Another common challenge I'll address is bridging the extended time gap between starting a space company and having a fully deployed service in operation. Bringing a satellite constellation into service is a long process and companies must find creative ways to demonstrate progress and generate revenue ahead of having a final product in orbit.
I'm highly skeptical of companies that don't have a path to near term revenue, or that require investment of many millions before demonstrating customer value. Companies need to find a way to monetize the path of technical development required to bring their product to market!
In addition to your in-place global ground station network, will RBC Signals build its own ground stations in the future?
CR
Yes and, in fact, we have started — we now have two ground stations owned and operated by RBC Signals and will be expanding that with several antenna additions around the world in 2018.
What, in your opinion, are the major challenges facing the SATCOM and satellite industries today?
CR
In my opinion, regulation and commercialization are two of the major challenges facing the LEO satellite industry today. As access to space by commercial companies grows, the challenges of how to manage this growth in a sustainable way must be addressed through cooperation between industry and governments. There are inevitable growing pains as the speed of innovation collides with the inherently slower realities of bureaucracy. However, I'm pleased to see industry groups such as the Commercial Smallsat Spectrum Management Association (CSSMA) partnering with regulators around the world to find workable solutions, and there is more work to be done across the board.
On the topic of commercialization, we have only just scratched the surface of the potential for space-based technologies to materially improve life on Earth. The more the satellite industry is able to articulate, demonstrate, and facilitate the adoption of space-enabled services, the faster demand for these services will grow. I'm pleased to see more commercially-minded technologists bringing solutions to the table, rather than merely developing technologies looking for a problem to solve.
Looking back at your career, when you consider all of the projects and programs you have been involved with, which ones bring a true sense of satisfaction to you?
CR
The work I am doing now at RBC Signals brings me the greatest sense of satisfaction. As fun and exciting that the different roles in my career have been, I feel the RBC Signals' mission to "improve life on Earth by providing affordable access to real-time data from space" has the greatest potential to impact the world in a positive way.
I'm proud of what the RBC Signals team has accomplished thus far, and look forward to continuing to support the growth of the satellite industry and the realization of the benefits the industry can offer the world.
rbcsignals.com/
---