Today, service providers are focused on building global networks, capable of delivering seamless and guaranteed connectivity that supports voice, data and video applications in any business, geographical or communications environment. This often requires hybrid networks that combine satellite, terrestrial and wireless infrastructure to provide end-to-end connectivity. It also means extending full terrestrial-grade connectivity to vehicles of all shapes and sizes that traverse the globe, and keeping them connected as they travel thousands of miles across multiple footprints, often without an onboard satellite technician.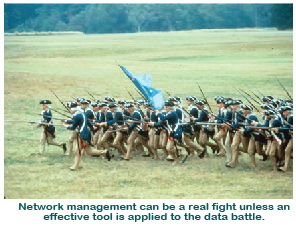 As networks increase in reach and size, the range and sophistication of applications that end users demand is steadily increasing as well. Today's satellite networks must bear the weight of a growing number of bandwidth-intensive applications, including real-time business productivity tools and rich media content, across a broad range of industries. While service providers have a tremendous opportunity to expand their networks and support new applications, this growth is making it more difficult for network operators to manage and monitor networks effectively while responding to the needs of new and increasingly demanding customers.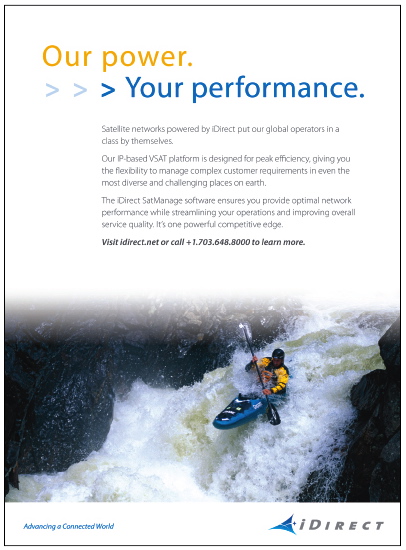 As networks grow, they often become more complex with the addition of new devices and technologies to address business growth and demands. The amount of trouble-tickets rise and more time is spent generating reports. Service agreement disputes become more common and tracking when and where an error occurred is difficult and time consuming.
But today's operators shouldn't fear expanding their networks and growing their customer base.
iDirect
offers an innovative, comprehensive network management system called
SatManage
that can help service providers address the heightened size and complexity of today's satellite networks.
Powerful, Intuitive Network Insight
SatManage
is a sophisticated suite of web-based software tools designed to handle operators' emerging network management requirements by integrating and automating disparate systems into a single, user-friendly interface. Leading service providers worldwide are using SatManage to transform how they manage large, complex customer deployments, resulting in stronger network performance, faster response times, greater customer satisfaction and lower operating costs. Here's how:
» End-To-End Network Support — SatManage extends NMS capabilities to large-scale networks that span thousands of remote sites through intuitive network troubleshooting, intelligent alarm processing and integration with external OSS systems. A rich set of monitoring, correlation, and reporting tools enhance service performance management and maximize bandwidth availability and efficiencies.

» Managing Mobile Assets — With advanced mobility tools, service providers can use SatManage to track the location and status of every remote on their network in real time through a global mapping system, which can be overlaid with weather conditions, satellite footprint information, radar and other data sources. This integrated approach provides the speed and control that service providers require to optimize network availability for mobile applications.

» Automated Fault Management — SatManage delivers an in-depth view into every aspect of the network's performance so Network Operations Center (NOC) staff can easily and rapidly identify problem areas and initiate automated trouble-shooting and fault-management activities to solve issues in real time. The system enables automation of tasks for issue detection, Level 1 Support, preliminary fault diagnostics, and trouble ticketing. Service providers can also automate customer notification of issues or resolutions and send updates on open trouble tickets. Service providers are equipped with the insights they need to better understand traffic patterns and make informed network decisions that can result in bandwidth efficiencies and cost savings.

» Improved Customer Service — Service providers can use SatManage to automate SLA reporting and develop value-added services for customers that generate additional revenue. A customizable Web portal provides customers with increased visibility to network performance data including traffic usage, planned maintenance outages and vessel locations with weather overlays. SatManage ultimately allows service providers to simplify Service Level Agreement (SLA) reconciliation and increase overall customer visibility and confidence.

» Enhanced Visibility — A built-in dashboard gives operators a single-page overview of everything going on in the network, including trouble tickets, network traffic information and Service Level Agreement (SLA) reports. Service providers have the ability to view network traffic in a variety of ways by definable groups, enabling them to gain valuable intelligence for effective capacity and service planning. Color-coded displays of the sites' signal quality over an extended period allow network engineers to quickly hone in on performance degradation and distinguish between site, regional or hub issues and whether the root cause is weather, hardware failure, solar interference, etc. Further, a set of report tools provide instant views and access to all data points collected.
A Successful SatManage Pilot
NOC operations
BT
is one service provider who is implementing
iDirect
's
SatManage
system to overcome its network management challenges. As BT looks to stay competitive and actively pursue new customers in the oil and gas, finance and manufacturing markets around the world, it's become increasingly critical for the company to maximize efficiency at the NOC to keep costs down and customer satisfaction high. In order to succeed, BT realized that it needed a more efficient method of troubleshooting at the NOC to keep up with its growing operations and gain greater visibility into and control of its expanding global networks. To address these challenges, BT recently completed initial pilot testing of SatManage in monitoring and analyzing its customer network data. BT found that SatManage had powerful interfacing capabilities — able to provide an end-to-end view of a network by integrating data from a variety of different systems in a single, easy-to-read display.
Thanks to SatManage's advanced data mining and reporting capabilities, BT was able to identify and resolve network issues more rapidly by examining service outage patterns that helped determine the root cause. Further, BT will increase its profitability through the new system by improving NOC efficiency, increasing SLA compliance and offering a customized Web portal to customers as a value-added service. The provider plans to track over 200 customer sites using SatManage, allowing it to grow its customer networks effectively now that its NOC has a highly effective and efficient tool to support core operations.
Profitable Growth
The opportunity to capture new customers and generate additional revenue has never been greater for satellite service providers. As operators build-out their networks to meet end-user demands, supporting bandwidth-rich applications on land, at sea and in the air across the globe, they need to be able to handle growing operations confidently and efficiently. SatManage can improve efficiency at the NOC so service providers can keep customers satisfied and stay focused on issues that are more central to their overall business-like growing profitably.
About the author
Guy Adams is iDirect's Vice President, Software Engineering. During his tenure he has overseen the development of a satellite network management system that is now used in many of the world's largest and most prestigious organizations within various industry sectors such as Maritime, Oil & Gas and Telecoms. His software's ground-breaking data correlation, visual displays and trouble ticketing automation form the basis of SatManage, a comprehensive satellite network management suite for the integration and automation of Network Operation Centers. This system won the prestigious British Computer Society Technology Award in 2005. In 2004, Mr. Adams was named the UK's Network Professional of the Year.