Selling bottled water in space may seem like a giant leap for mankind. However, the news that Surrey Satellite Technology Ltd. (SSTL), Goonhilly Earth Station and Astrobotic have joined forces to design the sophisticated infrastructure required to support a new era of private and public sector lunar endeavors brings this idea into closer orbit.
Almost 50 years after Neil Armstrong and Buzz Aldrin made history by walking on the Moon, the lunar landscape beckons once more — this time as a destination for prospecting and exploration — and, ultimately, as a stepping stone to Mars.
This landmark collaboration sets out a common goal for deploying in-space communication relay services that reach particularly challenging destinations on the Moon, including the far side. These three organizations have a long history of working together, so formalizing the relationship was a natural next step.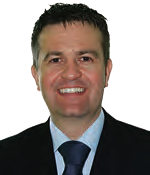 According to Matthew Cosby, Chief Scientist at Goonhilly, "Making every part of the Moon accessible to businesses and universities as well as space agencies and governments is now within touching distance. Working together with Astrobotic and SSTL, our mission is to make space exploration and commerce affordable to any organization with a payload and a vision. Much like the pioneers who laid the first telegraph lines during the California Gold Rush, together we plan to lay the foundations for a thriving commercial lunar economy."
Planetary Partnerships
Partnerships are essential as the industry blasts off toward a new space economy. This particular collaboration comes hot on the heels of the news that Goonhilly has joined forces with SSTL and the European Space Agency (ESA) on the commercial partnerships for space exploration project, Lunar Pathfinder (buzzstore1.blob.core.windows.net/media/goonhilly/pdf/Flight_Opportunity_Feb_18_II.pdf). The aim is to develop a European lunar telecommunications and navigation infrastructure, including the delivery of payloads (http://www.goonhilly.org/lunar) and cubesat nano-satellites into lunar orbit.
The work being undertaken by Astrobotic, Goonhilly and SSTL provides a perfect pathway to the Lunar Pathfinder project, with the opportunity to gain early flight operations experience and deliver communications and command capabilities to areas of the Moon that were previously considered impenetrable.
---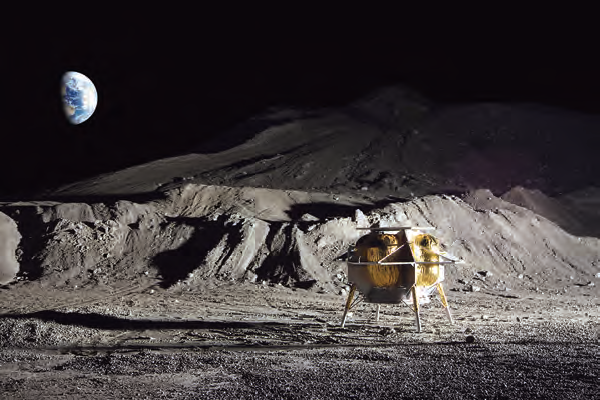 Artistic rendition of the Peregrine Lunar Lander.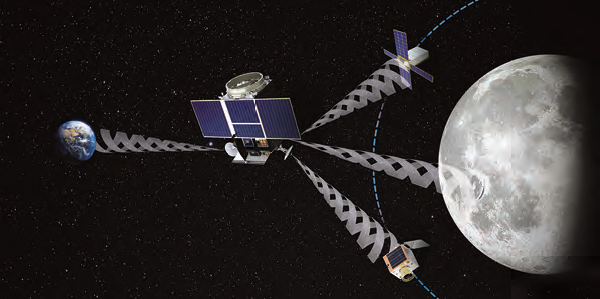 Artistic rendition of the Lunar Pathfinder.
---
A New Frontier
Planning for the first joint Astrobotic/Goonhilly/SSTL mission is already well under way. Flying payloads to the surface of the Moon will be the preserve of lunar logistics company Astrobotic. With plans to deliver a regular manifest of uncrewed payload flights to the Moon from 2020 on its Peregrine Lunar Lander, the firm is actively signing up customers.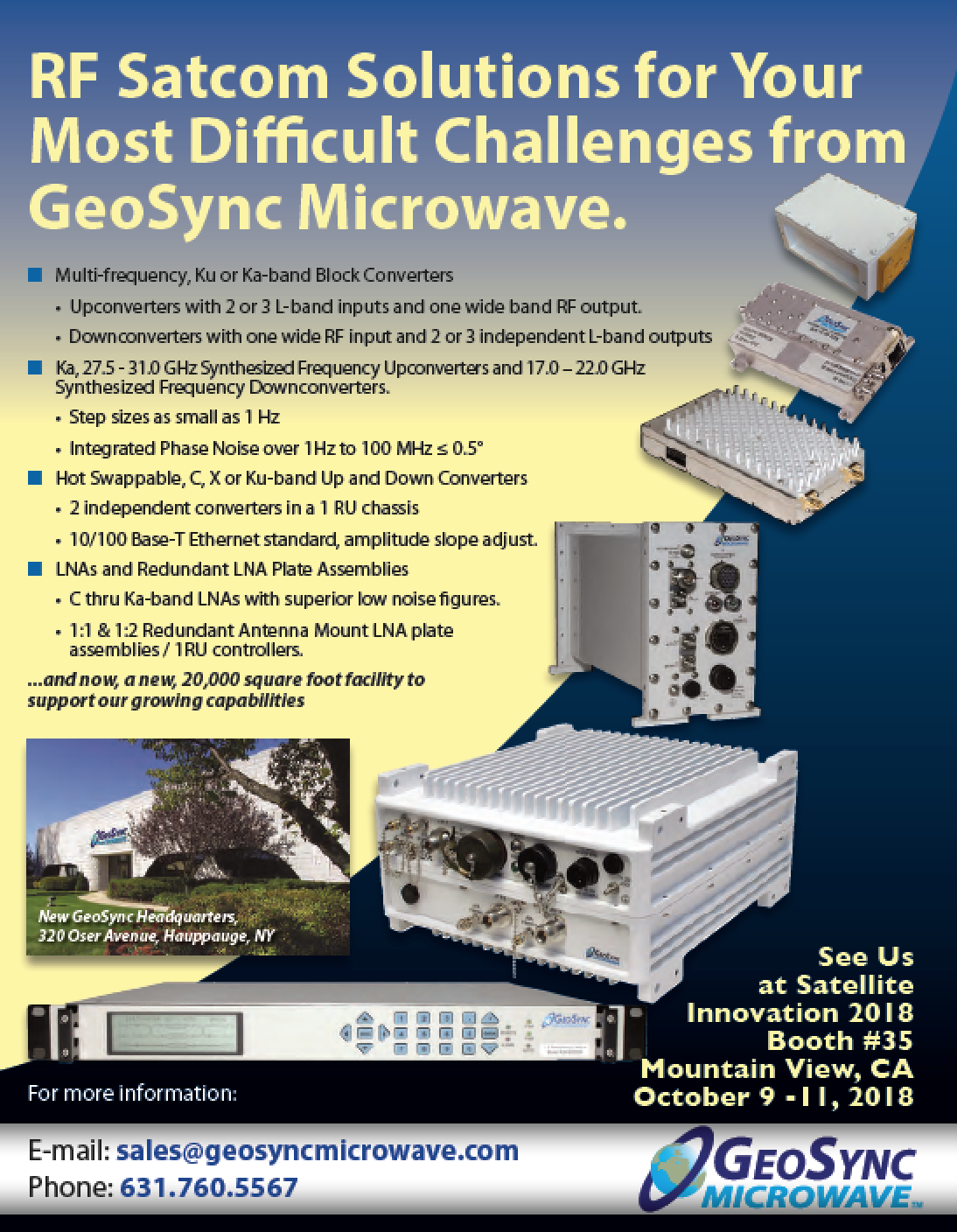 Service affordability is key. "By accommodating multiple customers on a single flight, we can offer unprecedented flexibility at an industry-defining low price. This will open up the market and lay the groundwork for a new space economy — one in which private companies can thrive," said John Thornton, the CEO of Astrobotic.
Small satellite vendor, and spaceflight pioneer, SSTL is building the first relay spacecraft, and subsequent fleet, that will be launched into lunar orbit to deliver essential data relay services. "Our relay spacecraft will enhance Astrobotic's offering by making it possible to communicate with parts of the Moon where line of sight from the Earth is limited at certain parts of the lunar day, as well as the far side. Our collaboration with Goonhilly on the design of the mission began about two years ago and we are on target to launch by 2023," said Anita Bernie, director of exploration missions at SSTL.
Goonhilly's remit is to deliver the communications services for customers. Cosby explained, "Astrobotic's initial landings from 2020 onwards are likely to be on parts of the Moon where we have a direct line of sight from our ground stations around the world. The missions will venture further afield from 2023 when the relay spacecraft is ready. The spacecraft will be capable of sending and receiving data between customers' assets located in harder to reach areas of the Moon such as the south pole and the far side, and our ground stations. This opens up a galaxy of new opportunities."
Readying for Blast Off
The explosion in commercial discussions and endeavors being undertaken by private firms such as Space X and Blue Origin seem to be encouraging national governments to rediscover the value of the Moon as a destination in its own right, and also as a staging post to Mars. This might help explain why the trio's first customers are expected to be institutions such as space agencies and universities — seed-funded by governments — and looking to research the Moon's natural resources. But there are other organizations keen to stamp their mark on the lunar landscape too, most notably those in the deep space and planetary resources sectors.
"Finding ways of harvesting water from the Moon is a research priority. Being able to produce bottled lunar drinking water would transform our ability to sustain humans in space, while splitting water into oxygen and hydrogen would make it possible to refuel in space, transforming space travel and slashing launch costs," explained Cosby.
"The possibilities are many and diverse," added Bernie, "asteroid mining, mineral extraction, Moon exploration and power generation are just some of the other opportunities being mooted."
"Cracking the water and fuel challenges on the Moon will also make missions to Mars and beyond more financially viable," Thornton pointed out.
---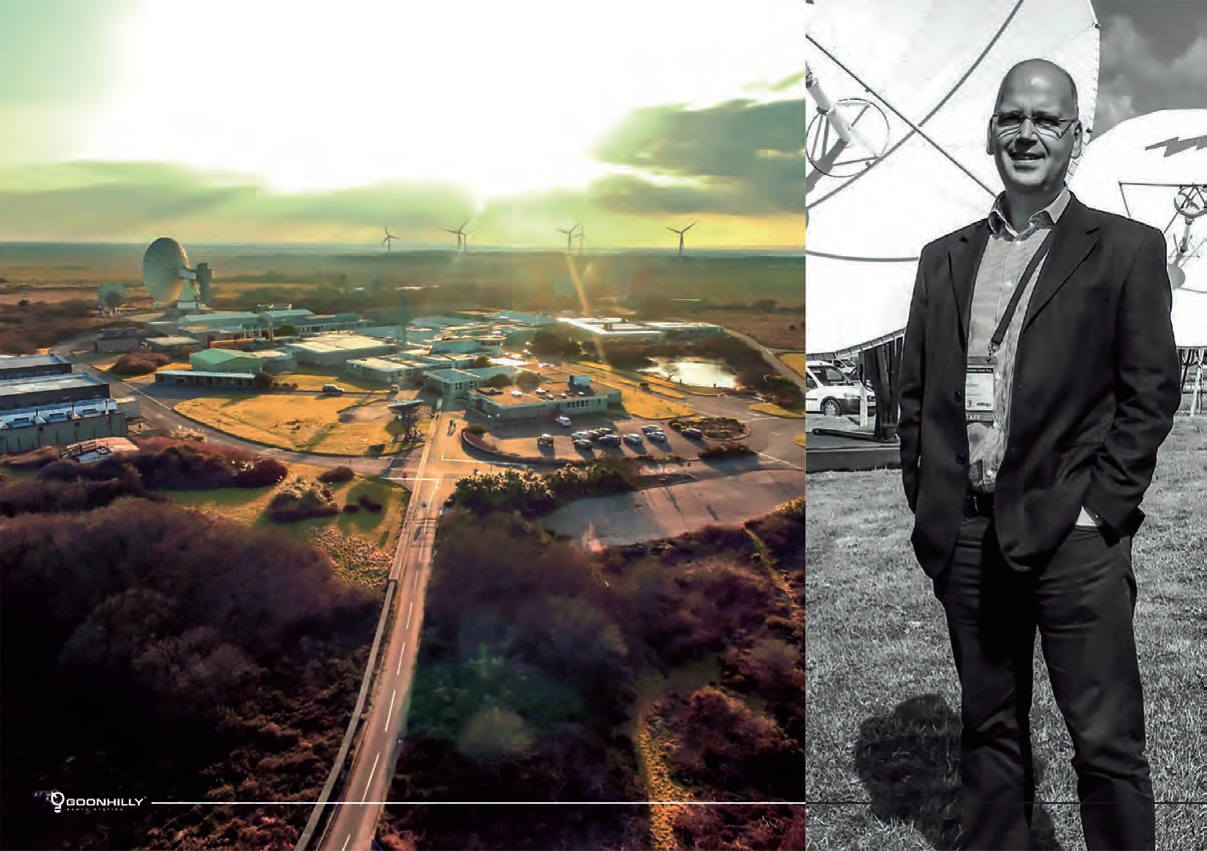 Photo of the Goonhilly Earth Station and the company's CEO, Ian Jones.
---
Profiting from Space
To date, any P&L discussions in relation to space travel have unsurprisingly focused firmly on minimizing losses. However, we are nearing an inflection point where we can realistically consider the other side of the equation for the first time — making profits.
Cosby explained, "Once the communication, navigation and transportation challenges are resolved, there will be a sustainable lunar ecosystem available for commercial entities to exploit. For example, just as Earth navigation data is now offered by commercial companies — something unthinkable 20 years ago — we see a similar pattern emerging in the lunar economy."
Reaching for the Stars
Coming back down to Earth, it's clear there is a strong appetite for a viable space economy that is accessible to many, not just a select few.
Cosby summed up, "As Captain Jean-Luc Picard once said, 'Things are only impossible until they're not.' We're entering an exciting and important era in which any organization that wants to build a business in space can hitch a ride on one of our missions and send a payload to the Moon. An era which will see commercial lunar endeavors becoming the norm. Captain Picard would
surely approve."
www.goonhilly.org/
www.sstl.co.uk/
www.astrobotic.com
---