Grant Bonin is Senior Vice President of Business Development at Spaceflight Inc. As a business development leader, Grant works at the crossroads of engineering, strategy and business development, and oversees Spaceflight's sales team while working with every team to internally ensure mission success for each customer. Grant has broad industry experience with spacecraft development and launch systems, and has dedicated his career to improving access to space. Grant has more than 40 operational spacecraft in orbit and has several more in development that are slated to launch in upcoming years.
Mr. Bonin, can you provide a brief backstory of Spaceflight's inception to providing the most rideshare options to space?
Grant Bonin (GB)
Spaceflight was founded in 2011 to address the increasing demand for access to space from smallsat developers. The demand for launches largely outweighed the number of launch options available. Additionally, the capacity needed to launch a smallsat was much smaller than a rocket's total launch capacity, but smallsat companies were still left purchasing whole rockets. Rideshare was a clear solution. It was an innovative way to provide access to space, increase launch options available, and do it in a much more cost-effective way.
Since its founding, Spaceflight has evolved into the leading rideshare service provider worldwide, offering end-to-end rideshare launch and mission management services. Initially launching one, two or a handful of satellites on a single launch, Spaceflight has now led a variety of complex, groundbreaking missions establishing rideshare as a go-to launch option. We launched the record-breaking SSO-A dedicated rideshare mission in 2018, highlighting the team's technical and engineering expertise and launched the first-ever rideshare mission to GTO, demonstrating rideshare's viability beyond LEO.
Now, the company is focused on being an all-encompassing space transportation company. In addition to our rideshare service offerings, we've expanded our services to include multi-spacecraft "subscription services" for launch, customer financing, in-space "last mile" orbital transfer, customer-focused booking and mission management platforms. Our next generation Sherpa program, which will have its first launch in December of this year, is probably our most exciting initiative: Sherpa is a way that anyone can get precisely to the orbit they want, from wherever a launch vehicle drops them off.
We want to be the de facto call that customers make when they want to get to space; we want any company that needs to get to space to think of Spaceflight as the most effective way to get their assets on orbit. We are committed to getting satellites where they need to go, when they want to get there.
Why would a smallsat customer choose to book through a rideshare service provider, such as Spaceflight, rather than book directly with a launch vehicle provider?
GB
The first reason is flexibility. Getting a satellite on-orbit can be a lengthy and expensive prospect, and being locked into a single launch opportunity means there's no chance to mitigate the negative impacts of a delay when it occurs. As well, when any given launch provider experiences a business or technical setback, going "direct" leaves customers with no remedy.
And we all know delays are an inevitable part of the launch business. In fact, a recent Bryce study showed 100 percent of commercial smallsat launches have been delayed in the last five years. However, when companies book with Spaceflight and a delay happens, we are in the unique position to re-manifest spacecraft on another launch.
Additionally, our team has deep expertise across the majority of launch vehicles, meaning the team can seamlessly integrate any payload on any vehicle. On top of that, our team understands the steps required to integrate and the hardware needed to support unique satellites shapes and structures. That means we are upfront about all costs associated with launch and our launch price will be the most accurate.
Many of the companies we work with and companies in the space industry are young and very cost-conscious. Having a clear understanding of all the costs associated with launch before signing a contract is incredibly valuable.
Spaceflight recently announced it will launch a new orbital transfer vehicle later this year. Can you explain what this vehicle does and why Spaceflight is expanding its service into vehicle development?
GB
In 10 years, the space industry has seen a significant drop in smallsat launch costs by almost 15 percent, indicating the important role innovation and advanced technology can have to lower the cost to get to space.
---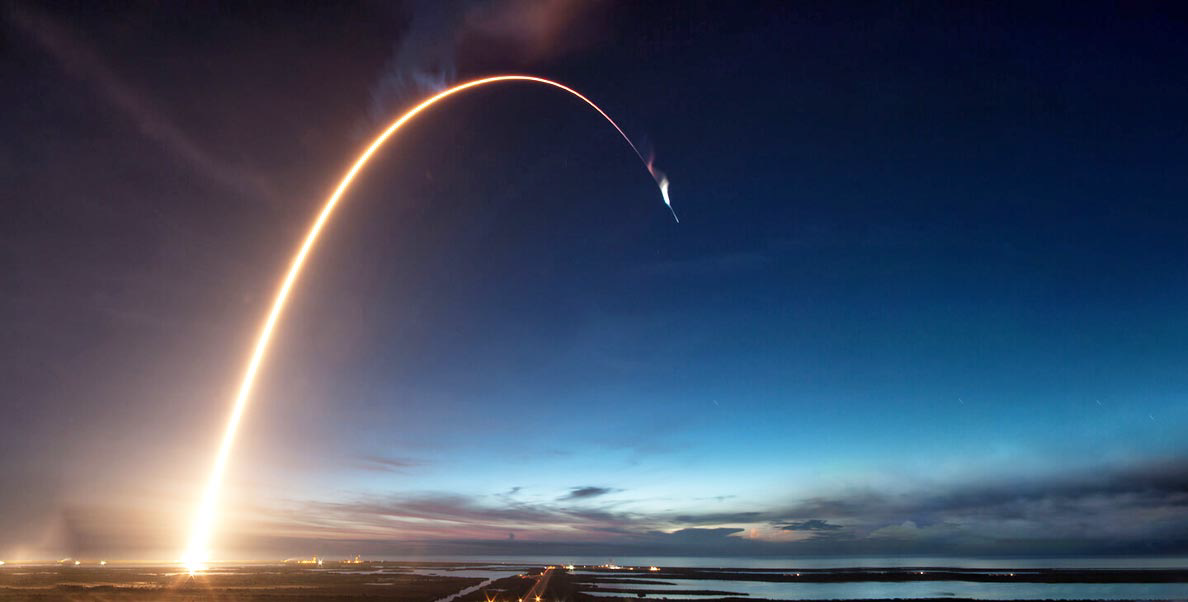 ---
Spaceflight's new orbital transfer vehicle, Sherpa-FX, will enable satellites to be deployed anywhere on orbit, even if the initial launch drops them off in a non-ideal orbit. This allows satellites to catch a ride to a common orbital destination and finish in a hard-to-reach orbit location, allowing the number of launches available to them to dramatically increase.
The Sherpa-FX vehicle is the first within the Sherpa-NG family, a suite of orbital transfer vehicles intended to prioritize affordability, mission assurance and flexibility. These vehicles will revolutionize launch options available in the industry and expand the services and capabilities of current launch vehicles.
Orbital transfer vehicles open up launch options by lowering the cost to launch through integration of multiple payloads per port, creating flexibility with on orbit transportation, and providing an opportunity to host payloads so they can demonstrate innovative technologies on orbit. Other companies have advertised this functionality, but failed to fully carry out the operations due to an unsustainable business model, flawed technology or limited access to launch vehicle providers. Spaceflight's Sherpa program dates back to before almost all in-space transportations. Over the years, it's been revamped to include propulsion, radiation-tolerant avionics, and high-accuracy control and telemetry systems to deliver satellites to their preferred destination in a matter of hours to days.
Additionally, Spaceflight and Benchmark Space Systems signed an exclusive deal in August permitting Spaceflight to use Benchmark's green, in-space propulsion systems on the Sherpa-NG vehicles. This agreement enables Spaceflight's customers on rideshare missions to take advantage of low-cost rideshare launches to sub-optimal locations in space, and then be propelled by the green thruster to move the spacecraft to ideal orbits in a matter of hours.
Orbital transfer vehicles are the next step for the space industry as we continue to come up with innovative solutions to extend affordable yet customizable launch experiences that meet our customers' increasing/expanding needs.
---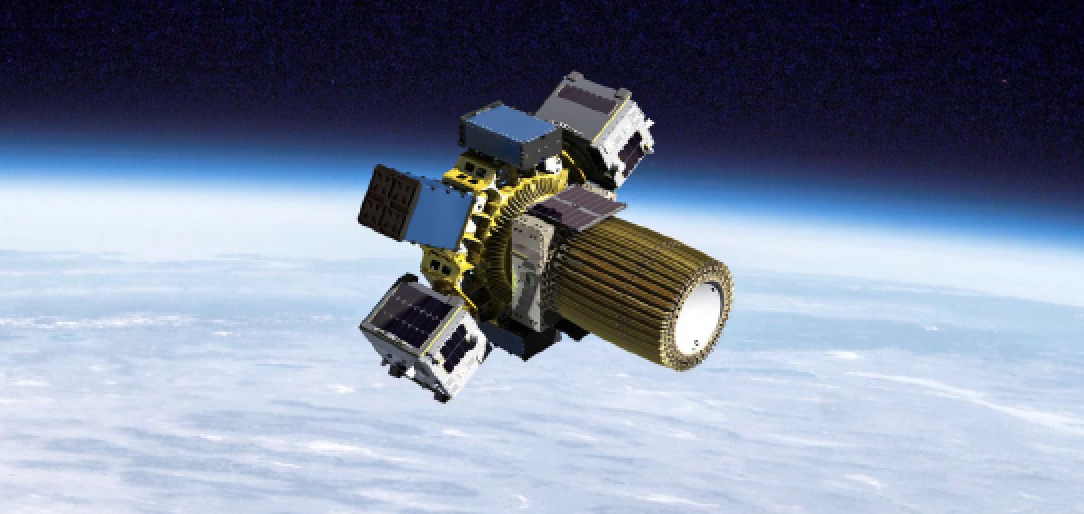 Artistic rendition of Spaceflight's SXRS-3 Sherpa-FX Orbital Transfer Vehicle (OTV). Image is courtesy of the company.
---
Can you describe your prediction that the space industry will adopt a "subscription-based" pricing model for launch? What benefits will this trend have on satellite developers and launch providers?
GB
Spaceflight has changed the perspective for how launch deals work by offering subscription services for launch. Spaceflight pioneered innovative and new launch deal structures to result in maximum flexibility and strong cash flow terms for customers. We aim to take an aggressive approach at learning from other industries about how to best service our customers and put their needs first.
For both satellite developers and launch providers, revenue is king in the space industry. Subscription-based pricing models have been accepted in every industry and business, from groceries to movies, and we have no doubt the space industry would greatly benefit with the implementation of this model. While the space industry is often unpredictable and risky, subscription models can provide enormous advantages and flexibility to satellite developers and launch providers.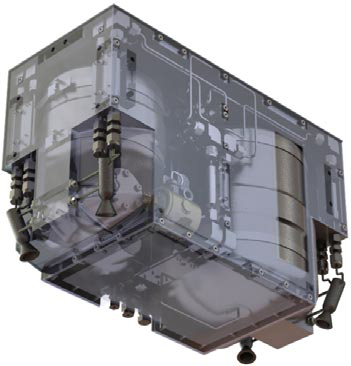 Benchmark Space Systems green bi-propellant system.
Photo is courtesy of the company.
A subscription model can provide predictable cash flows and be beneficial for offering insight into foreseeable services or sales. This is especially important for constellation customers, who are routinely looking to launch multiple satellites, requiring more launch options and schedule consistency. With this model, smallsat customers are able to spread their payloads easily across multiple launch vehicles, minimizing delay and risks. Predictability is weighed equally with cash in our business.
In an industry that conventionally functions as inherently inflexible, subscription models can bring a whole new level of consistency and predictability for both launch providers and satellite developers. Can you provide an overview of the new initiatives Spaceflight announced and how they support your company's mission to provide unmatched flexibility, mitigate delays and meet specific mission needs?
In August 2020, we announced a range of groundbreaking launch initiatives to deliver launch schedule assurance and greater flexibility to smallsat customers whose needs include frequent, reliable, and cost-effective launch options. Spaceflight's new services and programs include transparent all-in-pricing, online booking site, mission management portal, new Sherpa orbital transfer vehicles, reconfigurable avionics, tracking and identifying spacecraft program, and new launch vehicles and agreements.
One initiative worth expanding on is our Mission Control platform. This online portal is designed to help customers stay on top of all launch planning and preparation deadlines. In the portal they can easily access mission statuses, learn about key deliverables and view updates. This app allows Spaceflight's team to work with customers to create unmatched flexibility through the entire mission management process and we've found in the time of COVID-19, it's been especially helpful.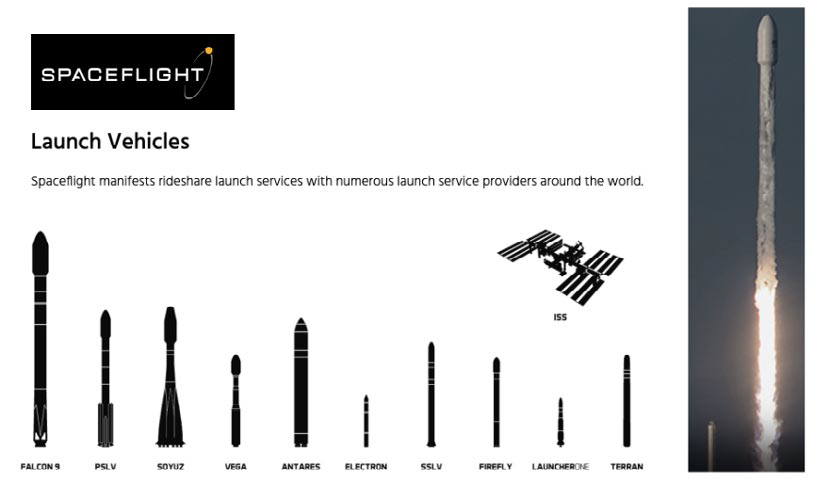 Buy a seat, not a rocket.
Bundled together, these initiatives give Spaceflight the unmatched benefit of providing greater flexibility, mitigating delays and meeting specific mission needs for customers looking to get their spacecraft to space. Flexibility is built into all parts of these initiatives and our business model, giving us the advantage to get customers on orbit exactly when and where they want.
Spaceflight has been moving to the digital realm at a rapid pace to guarantee reliable and easy service for our customers.
What roles does Spaceflight's various contracts and partnerships have in meeting customers' needs?
GB
Spaceflight continues to seek out new contracts and agreements to allow smallsat customers to be provided with utmost flexibility. Recently, we signed a number of multi-launch agreements enabling customers to be offered a diverse portfolio of launch vehicle options. In June, we signed a multi-launch agreement with SpaceX, securing rideshare capacity to launch payloads on several SpaceX missions through December 2021.
In addition, we signed a launch services agreement with Firefly Aerospace in April 2020 to maximize launch capacity on the commercial Alpha mission.Spaceflight also signed a launch agreement with NSIL's Small Satellite Launch Vehicle (SSLV) in India, adding to our diverse portfolio of launch vehicles to provide greater options.
As a company offering the most rideshare options to space, we are constantly pursuing new vehicle entrants and securing capacity with the mission to open space access for more smallsats.
spaceflight.com
---