ULA's Delta IV Tears Through The Midnight Sky To Launch AFSPC-6
On Friday, August 19, a ULA Delta IV was launched carrying the AFSPC-6 mission for the United States Air Force to orbit.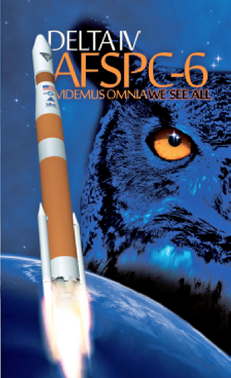 The rocket took off from Space Launch Complex-37 at Cape Canaveral Air Force Station in Florida slightly after the opening of a 65-minute window, with T-0 at 00:52 local time (04:52 UTC) aboard a United Launch Alliance (ULA) Delta IV Medium+ (4,2).
Two Geosynchronous Space Situational Awareness Program (GSSAP) satellites were delivered to near-geosynchronous orbit. The twin GSSAP spacecraft will be a space-based capability operation within near-geosynchronous orbit to support US Strategic Command space surveillance operations.

As a dedicated Space Surveillance Network (SSN) sensor, GSSAP satellites will support Joint Functional Component Command for Space (JFCC SPACE) tasked to collect space situational awareness data allowing for more accurate tracking and characterization of man-made orbiting objects.
The second of the two pair of satellites are designed to patrol an orbit roughly 22,000 miles above the equator, on the lookout for potential threats to US spacecraft flying in that region.
The satellites will have a clear, unobstructed and distinct vantage point for viewing Resident Space Objects (RSOs) without the interruption of weather or the atmospheric distortion that can limit ground-based systems.
GSSAP satellites will have the capability to perform Rendezvous and Proximity Operations (RPO). RPO allows for the space vehicle to maneuver near a resident space object of interest, enabling characterization for anomaly resolution and enhanced awareness, while maintaining flight safety.
Data from GSSAP will uniquely contribute to timely and accurate orbital predictions, enhancing our knowledge of the geosynchronous orbit environment, and further enabling space flight safety to include satellite collision avoidance.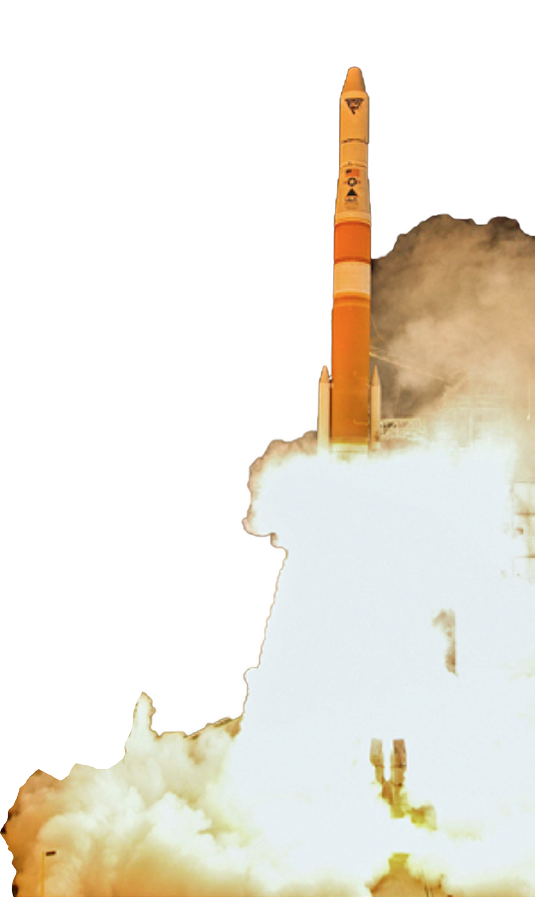 GSSAP satellites will communicate information through the worldwide Air Force Satellite Control Network (AFSCN) ground stations, then to Schriever Air Force Base, Colorado, where 50th Space Wing satellite operators of the 1st Space Operations Squadron (1 SOPS) will oversee day-to-day operations.
Orbital ATK designed, manufactured, integrated and tested the GSSAP satellites at their state-of-the art manufacturing facility in Dulles, Virginia.
The company's facilities in Dulles, along with Goleta and San Diego, California, and Beltsville, Maryland, provided numerous subsystems, including the satellite's solar arrays, heat pipes, avionic boxes, flight computer, shunt regulator assembly, composite components and deployable structures.
The first two GSSAP satellites, both built by Orbital ATK, were launched July 28, 2014, on AFSPC-4, which included the Air Force Research Laboratory's Automated Navigation and Guidance Experiment for Local Space (ANGELS) satellite, deployed
from the AFSPC-4, EELV Secondary Payload Adapter (ESPA).
Orbital ATK was the project's prime contractor responsible for overall system design and development.
This was be the 110th mission for ULA since the company's founding in 2006 and will be the seventh launch of 2016. On July 28, 2014, two GSSAP satellites were also launched by the company, also by a Delta IV Medium+ (4,2).
www.ulalaunch.com
---
Belintersat Project Breaks Through
With the first telecommunication satellite, BELINTERSAT-1, having launched and passing rigorous In Orbit Testing (IOT), the Belintersat Project is now ready.
Having occupied the 51.5 East slot, this Belarussian satellite is becoming well known for ease of access and the extensive coverage available. All types of data transmissions and users' network requirements are also fully supported. Services available include...
• VoIP
• Video
• Data
• VPN
• Broadcasting
• And more...
Solutions provided by BELINTERSAT-1 include the ability to create WAN networks (Wide Area Networks), no matter the existing terrestrial infrastructure and localization in play. The company provides round-the-clock management of the SATCOM system and can react immediately if an emergency arises.
Africa Ku-band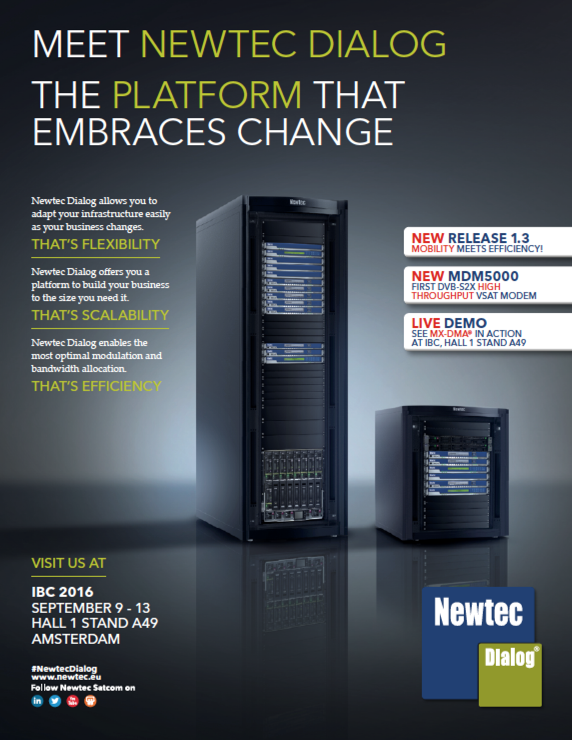 Number of Transponders
12x36 MHz
Uplink frequencies
14000 - 14500 MHz
Downlink frequencies
10950 - 11200 MHz
Uplink polarization
Vertical & Horizontal
Downlink polarization
Vertical & Horizontal
4×36 MHz cross-strapped (uplink in
European beam, downlink in French
speaking African Ku-band beam)
East C-band
Number of Transponders
12x36 MHz *
Uplink frequencies
5850 - 6450 MHz
Downlink frequencies
3600 - 4200 MHz
Uplink polarization
Circular polarization (left and right)
Downlink polarization
Circular polarization (left and right)
* Switch option for transponders between beams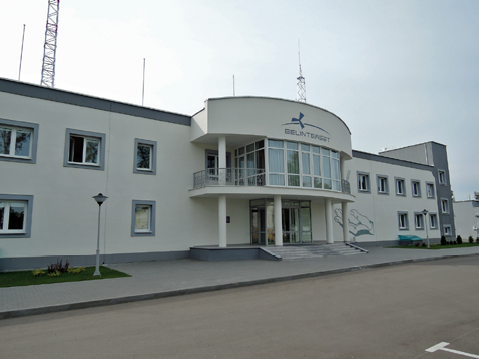 Europe Ku-band
Number of Transponders
4×54 MHz, 2×36 MHz
Uplink frequencies
12750 – 13125 MHz
Downlink frequencies
10825 – 10950; 11200 – 11450 MHz
Uplink polarization
Vertical & Horizontal
Downlink polarization
Vertical & Horizontal
African C-band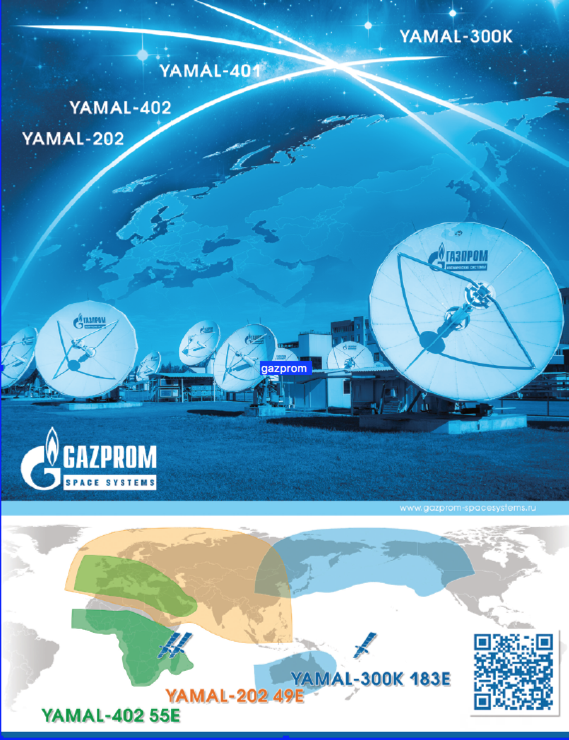 Number of Transponders
16x36 MHz *
Uplink frequencies
5850 - 6450 MHz
Downlink frequencies
3600 - 4200 MHz
Uplink polarization
Circular polarization (left and right)
Downlink polarization
Circular polarization (left and right)
* Switch option for transponders between beams
Outbound carrier
Carrier Data Rate
Up to 135 Mbps

VSAT Data Throughput
Up to 30 Mbps
Modulation
QPSK, 8PSK, 16APSK, 32ASPK
Coding
LDPC and BCH (DVB-S2)
FCC Rate (DVB-S2)
1/4, 1/3, 2/5, 1/2, 3/5, 2/3, 3/4, 4/5, 5/6, 8/9, 9.10
Inbound Carrier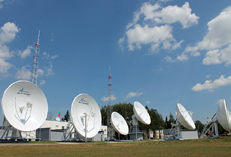 VSAT Data Throughput
Up to 10 Mbps

Modulation
BPSK, QPSK, 8PSK
Coding
Turbo coding FEC 1/2, 2/3, 3/4, 4/5, 6/7
Security
The Belintersat Project supplies integrated SATCOM solutions for companies and organizations that have departments and branches across the globe.
The latest technologies, such as those offered by iDirect and Gilat, are deployed and service is guaranteed 24x7x365.
Full system monitoring is guaranteed for all services.
en.belintersat.by/
---
Major Maritime Moves By Satcom Global & Intellian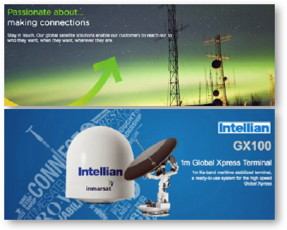 An 'always on' high bandwidth VSAT service to maritime customers is a goal many firms involved in the global supply and distribution of maritime SATCOM equipment continually try to attain.
To accomplish such a goal, Satcom Global has signed a strategic partnership agreement with Intellian, which will give the firm access to Intellian's full range of Ku-, Ka-band and FleetBroadband hardware and will support the delivery of their VSAT portfolio of VSAT and L-Band services to maritime customers across the globe.
Satcom Global will have access to Intellian's full range of maritime satellite antennas suitable for operation on SATCOM services including VSAT, Inmarsat Global Xpress, FleetBroadband and Television Receive Only antenna systems.
The company will also benefit from Intellian's three strategic service and logistics hubs located in South Korea for the Asia Pacific region; Rotterdam for customers in Europe; and Irvine to provide logistics and service support in the Americas.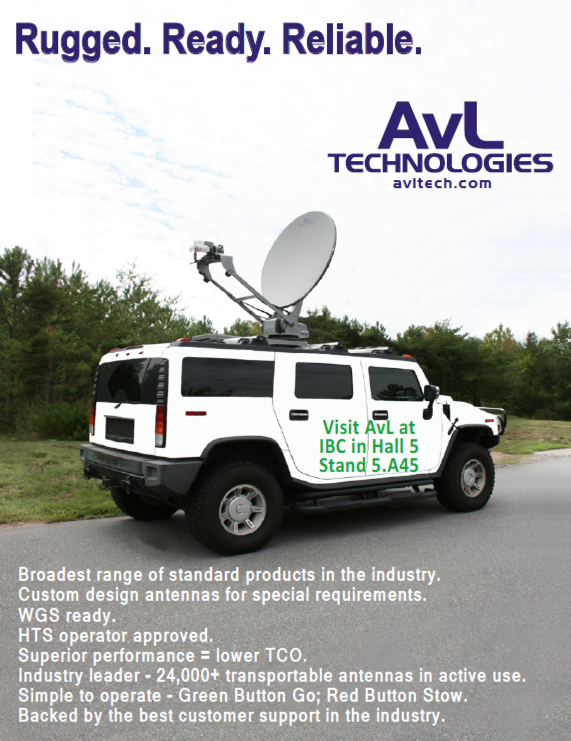 Dedicated stocks will be held in these three Intellian facilities, guaranteeing Satcom Global clients quick access to hardware as necessary and enabling the company to provide a fast and seamless global distribution service to meet deadlines and installation requirements.
The Intellian v100 and v100GX antennas will enable Satcom Global to deliver an 'always on' high bandwidth VSAT service to customers.
Enabling a range of bandwidth hungry services, vessels will be able to operate as a true 'office at sea' while also keeping crews happy with sustained access to life online
and onshore.
Guaranteed data speeds also allow the use of applications such as video conferencing, e-learning and training as well telemedicine.
According to Ian Robinson, the CEO at Satcom Global, Intellian is exactly the kind of committed partner his company wished to team with to help them penetrate deeper into the maritime market with a world class managed connectivity solution.
www.satcomglobal.com
www.intelliantech.com/
---
Advantech Modem To NATO Nation
Supporting SATCOM-On-The-Move (SOTM) mobility applications, Advantech Wireless has just earned a multi-million dollar order from a NATO member country for a specialized modem.
This advanced satellite modem is the AMT-83L and has added a number of advanced features to the unit's predecessor, the AMT-73L modem, which also happened to be the first worldwide satellite modem to be certified with MIL-STD-188-165A by DISA.
The AMT-83L possesses a much higher data rate, offers full-fledged IP traffic with a built-in router and also brings GSE encapsulation into play.
According to Cristi Damian, the Vice President of Business Development at Advantech Wireless, these modems have been designed to fulfill advanced, two-way, satellite gateway communication requirements in Defense Satellite Communications Systems and include Direct Sequence Spread Spectrum (DSSS) capability.
The AMT83L is based on the success of the AMT-73L line of DISA certified modems, with thousands of units deployed and field tested throughout the world.
www.advantechwireless.com
---
Moosburg Teleport Certified
Full certification from the World Teleport Association (WTA) is an event worthy of celebration—and, hopefully, Horizon Teleports GmbH will be doing just that as their Moosburg Teleport has achieved Tier 3 Certification under the organization's "Teleport Certification Program."
WTA's Teleport Certification Program aims to serve teleport operators and their customers by creating an objective, transparent, and internationally accepted method for teleport operators to document the quality of their operations for customers and strategic partners. It also aims to provide a means for customers to select teleport vendors delivering the price-performance level that is appropriate for their applications. Select this direct link for a list of certified teleports.
To achieve Full Certification under WTA's program, a teleport operator completes a +170-item questionnaire and submits it to WTA. The Association analyzes the data based on standards established by its Certification Committee and issues a Provisional Certification based on the self-reported information. An auditor is then dispatched to visit the teleport, provide independent validation of the data submitted in the questionnaire, and identify additional factors that may positively or negatively affect the score. Full Certification is issued at a Tier number from 1 through 4, of which 4 represents the highest degree of excellence, and remains in effect for 3 years.
"We congratulate Horizon Teleport on achieving a Tier 3 Certification in WTA's Teleport Certification program," said WTA Executive Director Robert Bell, adding that this award is the conclusion of a grueling process of examination and evaluation and a mark of true distinction in our industry.
www.worldteleport.org
www.worldteleport.org/?page=Certification
---
SpeedCast's Government Work
Offering satellite communications to national governments requires military-grade SATCOM / MILSATCOM services that are totally reliable, viable and verifiable.
SpeedCast has just signed a partnership agreement with Airbus Defence and Space to offer military-grade satellite communication services to the Australia and New Zealand governments. The company will be offering tactical secure communications services to government customers, delivering secure X-band network services that combine the affordability, operational utility and scalability required to meet the stringent requirements of government, military and humanitarian operations.
Airbus Defence and Space has also appointed SpeedCast to manage a new anchor station facility for the Skynet 5A military satellite, which is based at SpeedCast's existing teleport in Adelaide, Australia, inaugurated on May 18, 2016.
Pierre-Jean Beylier, the CEO of SpeedCast, informed all that his firm has more than 25 years of experience in serving the Australian government and providing military satellite communications services and that the firm is confident their deep rooted connection in the market and understanding of the needs can enable Skynet-based services to expand in the region.
www.speedcast.com
---