Developed to meet multi-orbit, multi-service SATCOM needs.
At the close of 2021, there were approximately 5,000 active satellites on-orbit, according to leading orbit-watcher Jonathan McDowell, an astronomer at the Harvard-Smithsonian Center for Astrophysics. This number is an astonishing five times more than 2010.
---

---
The next generation of satellite communication (SATCOM) includes the expansion from GEO satellites to NGSO constellations (MEO and LEO), the increase in orders of magnitude of bandwidth (Very High Throughput Satellites — VHTS) and the introduction of low latency orbits. These innovations were developed in order to enable ubiquitous connectivity for fixed and mobility sites anywhere at land, sea and air, extend 5G networks and mobile Edge computing to serve remote sites and enable mass market growth to connect IoT devices everywhere.
The driving force behind the concept of 'multi-orbit' is that operators can provide their customers with the best of all orbits. For clarification, multi-orbit is defined as the ability to work concurrently with different orbits and/or move seamlessly from orbit to orbit.
Mega constellations in LEO or MEO offer the low latency needed to integrate with terrestrial systems more effectively, while GEO satellites provide more capacity in a specific region, such as urban areas, than a mega constellation that is serving the entire globe.
SkyEdge IV's Single Platform for Multi-Orbits, Multi-Applications
SkyEdge IV is Gilat's next generation, multi-service, ground segment platform built with the company's new, advanced, Elastix-Architecture that is based on the four dimensions that enable Gilat to extend its core capabilities into the next challenges of SATCOM. The advanced architecture provides enhanced support for applications such as mobility, cellular backhauling, enterprise, defense and others. The Elastix-Architecture also provides a boost for higher performance, better efficiency and dynamic use of multiple satellite orbits, all enabling service providers around the world to take their business to the next level.
SkyEdge IV's single platform for multi-orbit operation enables deployment on GEO VHTS as well as NGSO constellations that include seamless handovers between orbits and implementing 'make before break' for an uninterrupted and transparent user experience. With the Elastix-TotalNMS, SkyEdge IV operates a single and unified multi-orbit network.
SkyEdge IV introduces a new set of capabilities on all layers and dimensions, including modem installation, service provisioning, interfaces to tracking antennas, interface to the constellation resource manager, smart modem logon, satellite and beam seamless switchovers, and much more.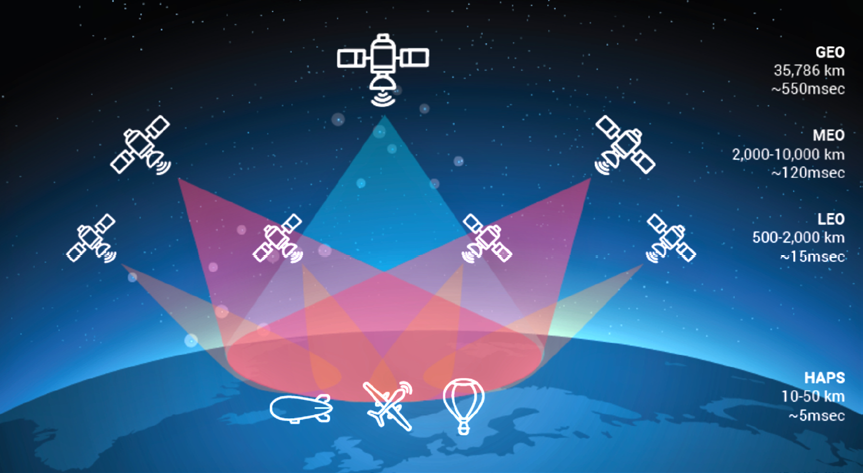 SkyEdge IV for SES Multi-Orbit Constellation
SES, a leader in global content connectivity solutions, provides a complete range of vertical applications across multiple orbits. They operate the world's only multi-orbit constellation of satellites with the unique combination of global coverage and high performance, including the commercially proven, low-latency, Medium Earth Orbit (MEO) O3b system. The O3b mPOWER constellation is currently under final construction and will start delivering service by the end of 2022; it will bring service virtually anywhere, providing high-performance, scale and throughput that ranges from as low as 40 Mbps to multiple Gbps.
In 2019, SES selected Gilat for the development and deployment of a global, multi-application/ multi-orbit, VSAT platform for its next generation O3b mPOWER MEO communications system. This was followed in 2020 with the purchase of modems with multi-Gbps throughput, targeting high-end services over SES's O3b and O3b mPOWER MEO constellations.
SES has continued to partner with Gilat to support their wide range of applications and orbits. In 2021, SES partnered with Gilat for its global mobility platform, for services to top cruise lines and maritime service providers who will be able to access satellite-enabled services delivered by SES's O3b mPOWER and geostationary fleet.
More recently, SES selected Gilat's SkyEdge IV platform to operate with its SES-17 satellite, a very high throughput satellite (VHTS) to provide fixed and mobility services. SES-17 is a GEO VHTS designed for high-speed connectivity and flexibility for end-users in the Americas, the Caribbean, and the Atlantic Ocean.
SkyEdge IV is optimized to provide the required multi-orbit, multi-band service to address the high throughput needs of ships, planes and land mobility terminals anywhere on earth. Gilat's Aquarius Pro VSATs will provide multi-gigabyte services with maximum efficiency, utilizing O3b mPOWER constellation and other SES GEO satellite assets including SES-17.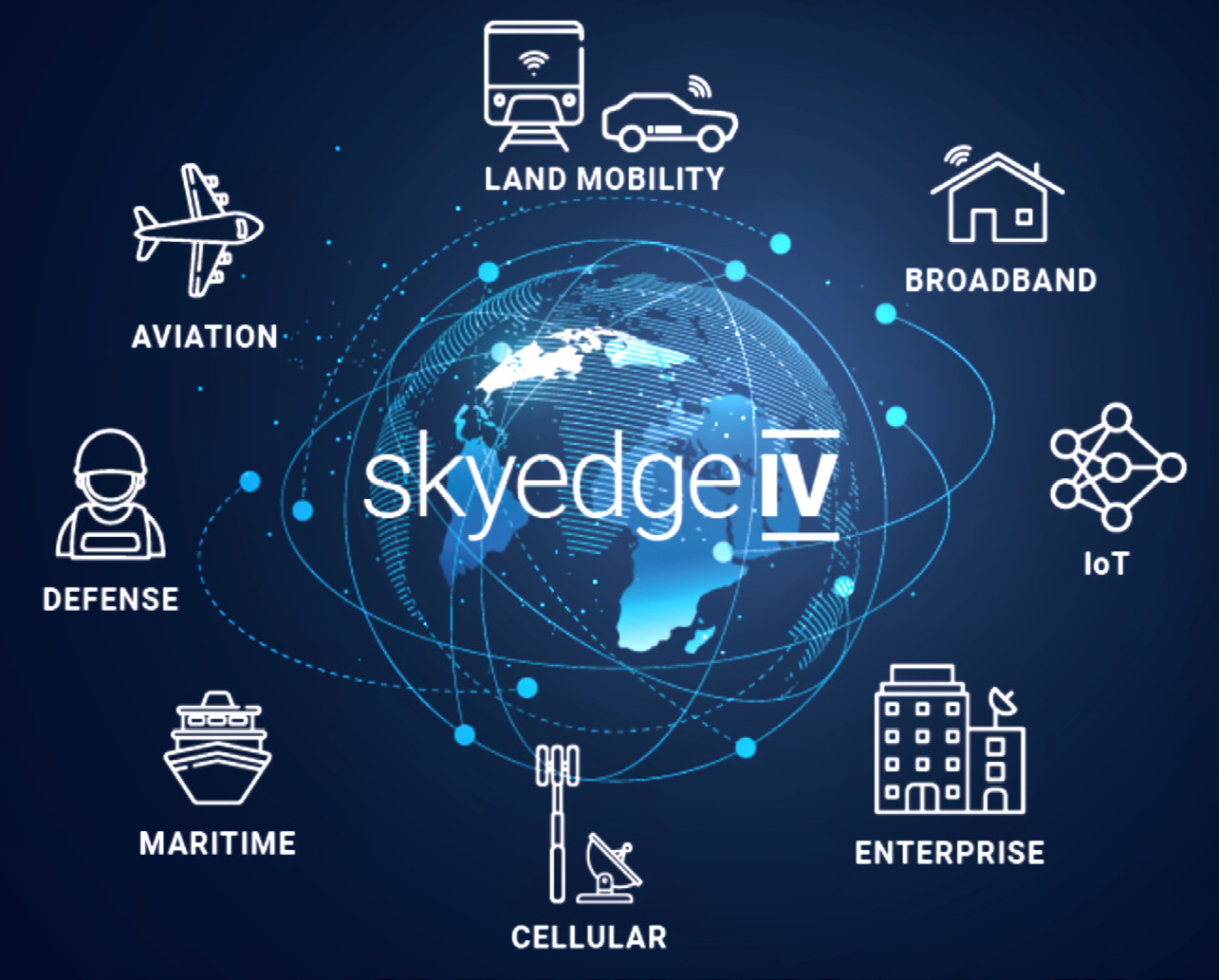 SES will be using the multi-orbit SkyEdge IV platform simultaneously for both SES-17 and its upcoming second generation O3b mPOWER to support all applications. SkyEdge IV ensures unified operation with seamless switchover between SES-17 and the O3b mPOWER constellation. Empowering SkyEdge IV is Gilat's Elastix-Total NMS network management system, which was optimized to work in harmony with SES's Adaptive Resource Control (ARC).
SkyEdge IV was Created for Multi-Orbit Networks
The future of SATCOM will be based on multiple applications and multiple orbits. Some services will operate best in LEO — others will be beamed from MEO — and still others will operate with GEO satellites, more than 20,000 miles above the earth.
Multi-orbit support enables satellite operators to manage their multi-orbit constellations as a single network, maintaining seamless, uninterrupted service for users while switching between orbits. This occurs while maximizing the benefits of each constellation per application and per region configuration with varied service options and delivering orbit redundancy.
Gilat helping to bridge the digital divide for more than three decades by bringing communication solutions to millions of people around the world.
The company is continuing to innovate and lead the industry with SkyEdge IV, a deep-tech, software-centric, ground-segment platform to address the needs of the Elastix-Era, the next generation of SATCOM.
For more information please visit: SkyEdge IV or contact us at: info@gilat.com
---