Today, the Internet of Things (IoT) is all around us. In our homes, at our job, and even in our pockets. From connecting our smart TV and cell phones to automating the production line at our job, IoT is permeating consumer markets and industrial production all over the world.
According to Statista, the number of IoT devices is projected to grow from around 10.7 billion devices today to up to 50 billion devices in 20301. Following this development, the market for IoT devices and services is expected to reach $158 billion USD in 2024, a report by Zion Market Research shows2.
---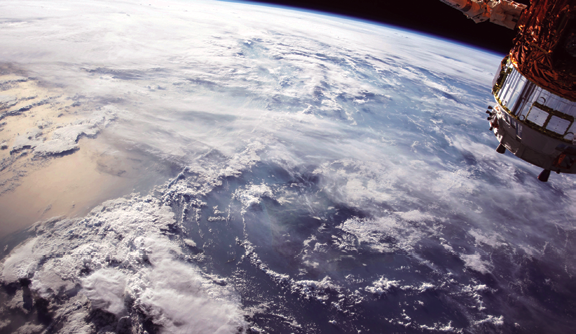 ---
IoT is fed by a growing demand for data. Today, 5,155 billion people — roughly two-thirds of the world's total population — have a cell phone, while 4,734 billion people use the internet daily, according to a report by DataReportal3.
This development will only be strengthened by the introduction of the 5G internet, soon available for citizens of developed countries and people living in urban areas and is set to reach 1.5 billion subscriptions by 20244.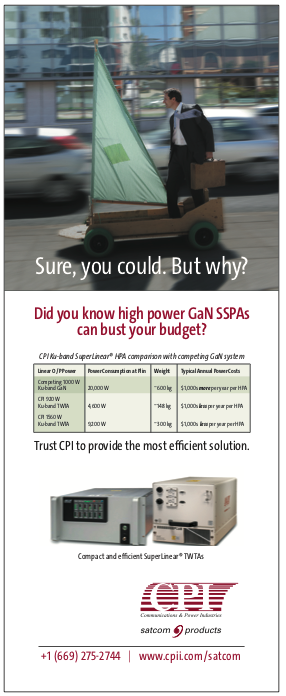 IoT SATCOM is Maturing
IoT has also entered the satellite communications industry. Today, around 2.7 million devices are serviced by satellites, an analysis by EMEA Satellite Operator's Association shows5. This includes devices in infrastructure, environmental monitoring, military support, shipping, and aviation.
According to a report by ABI Research, the number of devices supported by space IoT is projected to increase to around 24 million IoT connections globally by 20246. The market for space IoT is expected to follow suit and thus increase eightfold from $520 million today to $4 billion in 2030.
The market for space IoT solutions has gradually matured over the recent years and will soon reach commercialization.
Today, a wide range of existing satcom technologies can easily be designed to support IoT from space — from broadband and narrowband networks to broadcast capabilities. Because of the market's maturity, space IoT services do not require significant investments compared to broadband connectivity as we have seen with OneWeb, SpaceX, and Amazon. That is why IoT SATCOM will be among the first emerging services in the satellite communications industry to reach commercialization.
Based on low-cost hardware and connectivity, IoT solutions fit well with smallsats in Low Earth Orbit (LEO), which are also gaining ground in the industry. Compared to the traditional geostationary satellites and terrestrial networks, smallsats come at a very competitive price and can cover most of the Earth's surface. Not only does the smallsat technology support IoT services, the value chain for smallsats is also in place and most suppliers only need to add minor adjustments to their solutions to start delivering products and services to the IoT satcom industry.
NarrowBand IoT: A Truly Global Network
Due to their high degree of reliability, low consumption costs, and extended coverage, the Low-Power Wide-Area Networks (LPWANs), such as LoRa or SigFox, are also being modified for use in space. Even though most operators rely on the LoRa network, the NarrowBand IoT, or NB-IoT, network is expected to capture over 90 percent of the LPWAN connections globally, according to a report by Lux Research.
This is because NB-IoT provides the best coverage compared to other LPWAN networks, a study by Aalborg University found7. Furthermore, NB-IoT is designed to support a massive number of devices, low power consumption and symmetrical channel bandwidth, which makes it an excellent candidate for space based IoT.
NB-IoT is a cellular standard with a spectacular range built to communicate small amounts of data over long periods. That is why, as the name also suggests, NB-IoT is designed to service IoT devices with poor coverage, e.g., in remote areas or inside buildings. This standard also offers a remarkably low power consumption, low device costs, and the ability to work with GSM and LTE systems.
---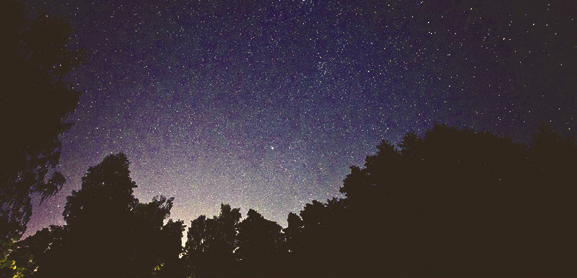 ---
In space, NB-IoT, coupled with existing software-defined radio payloads and applied on smallsats, will extend the network's range providing coverage to the most remote places in the world. In combination with NB-IoT, the potential markets for smallsats are many — from the booming market for connectivity in airplanes to IoT enabled crop harvesting in the Australian outback and many more not yet seen use cases.
The NB-IoT technology was introduced in the 3GPP Release 13 and continues to be refined further. That is why the network will also be a part of 3GPP's first full set of 5G standards, namely the Release 15.
With Release 15, which is expected to be released in 2020 or 2021, NB-IoT will provide a roadmap for the future 5G network. That is why around 160 companies, including GateHouse Telecom, are now investing in NB-IoT network technologies building on the global ecosystem for IoT SATCOM services.
References
1https://www.statista.com/statistics/802690/worldwide-connected-devices-by-access-technology/
2https://www.globenewswire.com/news-release/2019/07/27/1892574/0/en/Global-Share-of-IoT-Devices-Market-Size-Will-Reach-USD-158-140-Million-by-2024.html
3https://datareportal.com/reports/digital-2019-q4-global-digital-statshot
4https://www.globaldata.com/global-5g-subscriptions-will-reach-1-5-billion-by-2024-says-globaldata/
5https://www.esoa.net/cms-data/positions/1695%20ESOA%20IOT%20%20Sat%20Brochure%20Proof%204.pdf
6https://futureiot.tech/satellites-to-enable-24-million-iot-connections-globally-by-2024/
7https://vbn.aau.dk/ws/portalfiles/portal/252193688/vtcSpring17.pdf

Author Per Koch is the Business Development Manager for GateHouse Telecom (gatehouse.dk/telecom/).
GateHouse Telecom is a wholly owned subsidiary of the GateHouse Holding Group that also holds the subsidiary GateHouse Maritime. For more than a decade, GateHouse Telecom has provided the satellite communications industry with a range of market-leading software products for commercial, government and military use. GateHouse Telecom also offers consultancy services for software, hardware and system integration as well as for the preparation and evaluation of international tenders.
---