Jeff Sare joined Inmarsat in 2014, bringing his experience in In Flight Entertainment (IFE) and electronics in the aviation sector
to Inmarsat.

Prior to joining Inmarsat, Jeff held a number of roles at Thales, including VP positions in sales and marketing, product management and then as VP and GM of IFE Systems before taking on a group role as VP Strategy and Technology for Thales USA. A former Naval officer, Jeff has also worked in sales and marketing roles at Panasonic Avionics Corporation and Continental Airlines.
SatMagazine
Good day, Mr. Sare. Would you share your background with our readers and also tell us how you initially became involved in the SATCOM Inflight arena? What drew you into satellite communications in the first place?
Jeff Sare
I came into satellite communications from the aircraft systems, specifically IFE business, having worked for Thales In-Flight Entertainment and Communications as well as Panasonic Avionics Corporation.
SatMagazine
In December of 2014, Inmarsat named you as the company's Vice President of Airline Market Development. Please tell us what this role entails?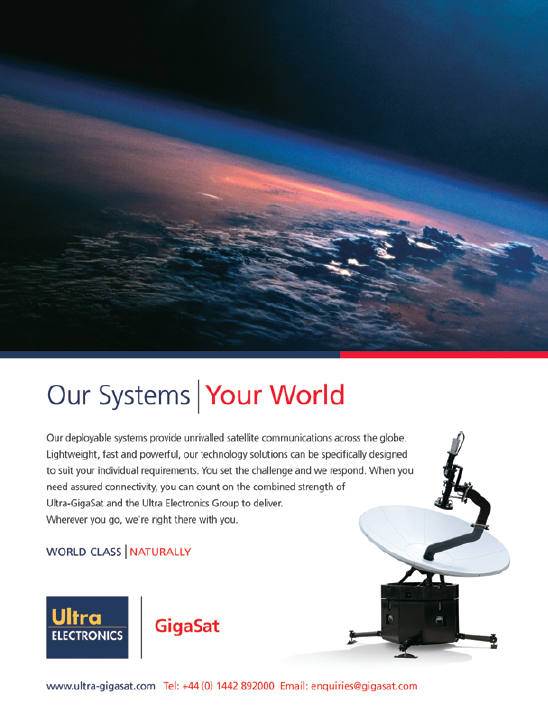 Jeff Sare
I lead the definition, development and implementation of Inmarsat's strategy for Commercial Air Transport. This includes supporting our airline customers through our regional teams, ensuring our marketing communications are effective and providing direction to our regulatory team to ensure we have the appropriate and necessary market access around the world.
SatMagazine
How will Inmarsat's Global Xpress constellation initiate and/or improve high-speed broadband for inflight consumption?
Jeff Sare
Global Xpress (GX) will be the first global high-speed Ka-band satellite network from one provider. GX Aviation, the service specifically for commercial aircraft, will deliver a 'true' broadband service to passengers and crew. The same 3G experience available on the ground will be accessible inflight, all through one consistent and reliable service.
SatMagazine
Mr. Sare, what do you predict the take up of Ka-band will be in comparison to Ku-band and how is the airline market responding to your offer?
Jeff Sare
Ku-band is a relatively saturated spectrum. Existing Ku- networks were developed to service the terrestrial broadband/fixed satellite TV market. They are wide beam with varying power across the beam which means quality of service varies between the middle and outer edges of the beam. The aviation market has quite different requirements; it needs stable connectivity to high capacity, wherever aircraft are flying. Demand from land-based users has soaked up much of the capacity in existing Ku-beams to the point where there is no spare capacity at all in some beams over high-use areas. These high-use areas are, unfortunately for airlines, the same as aviation hot spots—airport hubs and high traffic route areas.
New generation high-throughput Ku-band satellites will address some of these issues but won't be in operation until around 2018. And the additional capacity offered by these satellites is only available in some areas, which means that passengers will experience an inconsistent Internet experience as they fly—such as moving from 4G to 2G.
GX is a high-throughput Ka-band service which will provide more capacity, particularly over high demand areas—later this year. As demand for enhanced connectivity from crew members grows, the inflight Internet service will need to respond to the increasing connectivity consumption; whether it is the optimization of the cockpit with specific applications like Electronic Flight Bags or fuel tankering, the possibilities of digitalizing the work environment will be numerous. The same applies to the cabin, where passengers will expect a seamless service wherever they are located. We are confident that the opportunity to offer a consistent, global broadband service from one single provider will appeal to many airlines, particularly those looking for a global solution to outfit their entire fleet.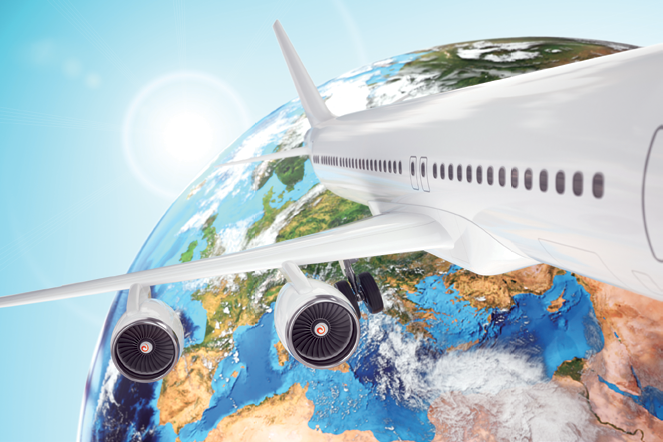 GX will cover 98 percent of all global air traffic routes and being wholly owned and operated by one company ensures that the quality is consistent wherever the aircraft is flying. Inmarsat's ownership of these global networks guarantees the reliability that is expected.
SatMagazine
How many years will it be before all aircraft are equipped with Wi-Fi?
Jeff Sare
The number of medium and small body aircraft is expected to more than double between 2013 and 2033 and 55 percent of all wide-body aircraft are expected to be connected by 2023 according to the 'Prospects For In-Flight Entertainment And Connectivity' 2014 Euroconsult report. (See the Euroconsult graphic chart on the following page.)
Single-aisle aircraft numbers are also expected to double between 2013 and 2033; 40 percent of these aircraft are predicted to be connected. Combined, the number of connected aircraft is likely to grow by 300 percent between 2013 and 2023.
SatMagazine
What is your stand on the growing competition for this market segment and the new entrants into this growing environment?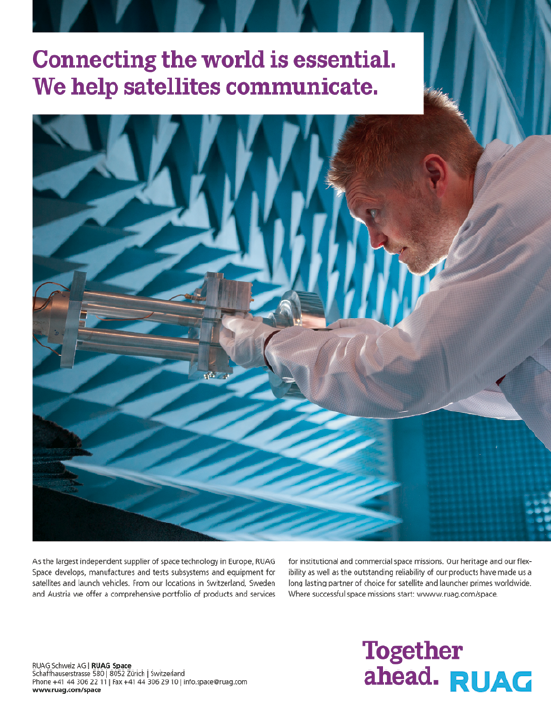 Jeff Sare
The aviation connectivity market holds much potential. The challenge is for providers to differentiate themselves and for customers—the airlines—to first define their specific requirements and then to be able to see beyond the rhetoric and understand the different offering in the marketplace. We encourage competition and our approach is to be as honest as possible with our claims to ensure our customers get what we promise with no surprises.
SatMagazine
What are the current expectations of airlines in terms of in-flight connectivity, costs, and timing for implementation?
Jeff Sare
We believe the market will follow the consumer mobile broadband market and that passengers will expect more from airlines. They want a consistently high quality broadband offering with no black spots, not dropping off the network; an always-on service which they can access using their own device. Which means airlines must choose connectivity partners that can meet expectations for a guaranteed, consistently high quality, service—now and for the future, no matter where they are flying or what device their passengers are using. Implementing new technology for any airline takes time, from launch of the service to certification of equipment to installation on the aircraft, airlines face the challenge of making decisions now based on their predictions of customer demand up to ten years' in the future.
As we move towards the world of the Internet of Everywhere, increasing M2M communication from the aircraft to the ground, and for safety and operational services, means even more capacity is going to be required. As a provider our focus is to ensure we are investing in infrastructure and technology now that will deliver sufficient capacity to meet the needs of customers in the future. Inmarsat is doing this and we have the ability to continue to invest in additional satellites and ground networks to meet the growing demand of our customers.
SatMagazine
Can you comment on the timeline for the launch of I-5 F3? When will the service be globally available?
Jeff Sare
Inmarsat-5 F3 is expected to launch within a matter of weeks and we remain on schedule to achieve full global coverage in the second half of 2015. Plus, we are happy with our progress toward gaining the necessary licenses and authorizations to build out the ground network and we are currently in discussions with potential terminal and hardware partners. The S-band-based EU Aviation Network is possible due to unique circumstances whereby spectrum was homogenized and set aside for aviation communications across the EU specifically. This situation does not exist elsewhere, but we are always open to opportunities that will lead to delivery of the best possibly quality service to airlines and their passengers.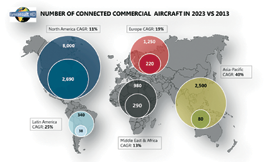 SatMagazine
Once the European Aviation Network is implemented, do you expect to see a global rollout of this particular inflight technology?
Jeff Sare
The EU Aviation network is our response to increasing passenger demand for quality connectivity. The technology is the same as how we deliver broadband via satellite but uses a terrestrial network to complement the satellite which enables us to offer more capacity, an even better quality broadband experience, and able to meet the needs of aircraft traveling in the high density traffics routes of Europe, at a very competitive price. It is part of our vision to offer a fully integrated, fit for purpose suite of connectivity solutions to meet the needs of all aircraft in any geography. We're not afraid of thinking differently, and investing (in networks, terminals and new technology) to do what it takes to meet the growing industry need.
SatMagazine
What differentiates the Inmarsat IFE experience from others? What partnerships have been developed for your business expansion?
Jeff Sare
Focus, quality and partnerships—for a start, we're a dedicated connectivity provider. All others in the industry are IFE sellers who have added connectivity to their offering, but whose primary business remains IFE and whom have to purchase spectrum and satellite capacity from a third party.
Because we own and operate our own fleet of satellites, we eliminate one step in the value chain, so one less margin to the added on. We focus on ensuring the best connectivity solution for the airline and are committed to investing and thinking innovatively to meet the exploding demand for quality broadband in the sky. We're also the only company that guarantees the quality of the service to the passenger. We're totally committed to delivering an experience to the passenger that meets their expectations based on what they are used to on the ground, and that will add value to the airline.
We differentiate ourselves by being the best partner for the airlines. We provide the best service to the airline, with an eco-system of partners that can deliver quality solutions, tailored to meet the needs of each airline. We have strategic relationships with Honeywell, Thales, and a range of Value Added Resellers (VARs) and Distribution Partners (DPs) to deliver a tailored solution.
SatMagazine
As a U.S. Navy aviator veteran, the move from a military career into one with a commercial airline would certainly be challenging—what military-developed talents did you bring to the commercial environs?
Jeff Sare
I think the move back into the "real world" is a challenge for most veterans and it was no different for me. However, on most days, the operational challenges in the military are very similar, if not identical, to the civilian world; that is making sure that you have the right people and that those people have the proper tools, systems, and training to deliver your product or service (even if the service is of a more serious nature).
Therefore, since I continued in the same specialty, aviation, much of my technical training has been useful if not directly transferable. Better yet, people are people regardless of the mission. It has been the leadership and management training I acquired that I have found to be of greatest value.
SatMagazine
Looking back on an already impressive career, what projects or programs truly bring a sense of satisfaction to you?
Jeff Sare
I'm not sure I can name one specific project or time in my career that has been the most satisfying. I am certainly proud of my service to our country, and I'm proud of the progress that two small businesses I helped to start continue to make. I'm honored to have been a part of some truly impressive teams over the years, but a real and lasting sense of satisfaction? I guess I'm just not satisfied yet.
SatMagazine
Where do you expect to drive Inmarsat and the Global Xpress business within the coming year?
Jeff Sare
Toward becoming in the cabin what Inmarsat already is in the cockpit—the standard by which the others are measured.