Bridge Technologies
By Simen Frostad, Chairman
2016 saw Bridge Technologies achieve a major step forward; however, 2017 promises to be the year when everything the company has diligently worked for becomes an industry reality.

For some people, 2016 will be remembered as the year of the Rio Olympics. For others, the memory will be of an American presidential contest that kept the world enthralled. 2016 was also the year wherein a group of scientists and Internet entrepreneurs announced a project to send a robot spacecraft to Alpha Centauri.
For Bridge Technologies, this was perhaps the second most memorable year in the firm's 12 year history as it marked the completion of the first stage of a long term project which has transformed what's possible in monitoring, analyzing and optimizing IP-based networks.
'Transformed' is a strong word. Allow me to explain. Bridge Technologies has always been a company dedicated and committed to the belief that, at some point in the not-too-distant future, IP networks would not just proliferate—they would dominate. IP networks would become the de facto standard in all networking for all industries—including broadcast.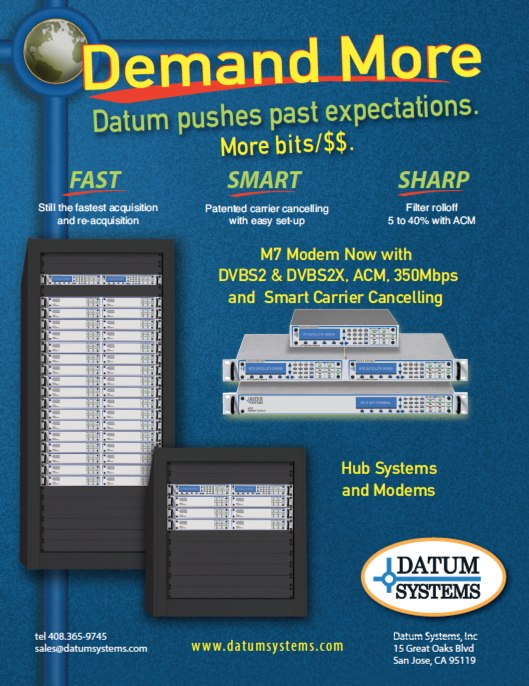 A few years ago, Bridge realized that the tools available today to help manage IP networks would need to be substantially improved as IP networks became more sophisticated, higher bandwidth—and more mission-critical.
New Foundation
With those needed improvements in mind, the company analyzed what would be necessary to achieve the required higher levels of performance. It rapidly became apparent that 'tweaking' what we had already developed would not be sufficient.
The foundations of the Bridge existing product line simply would not support a new, significantly faster and more accurate approach to network analysis. Re-writing one element of the existing product would have a knock-on—and not always desirable—effect on other elements. What was needed was a complete re-architecting of our product line: a new foundation was required.
The company started with a huge advantage as the firm is wholly in control of all the hardware and software pieces that go into our products. There was nothing that couldn't be changed—Bridge had 'carte blanche' to do whatever was necessary to lead in this market segment.
2016 was the year when that enormously ambitious project came to fruition. In January, the results will be shipped to customers. That's correct: they'll be able to upgrade their existing equipment to bring the much higher accuracy they'll absolutely need in future. Their return on investment is not only protected, but enhanced.
What was achieved with this mammoth project? By re-writing the complete core analytics engine—including network drivers, processing modules, web platform and web sockets—response times are measurable in just a few microseconds. The GUI, which provides users with the visualization necessary to enable them to really understand what's going on in their network, is now superfast.
Under The Hood
What users can see isn't really the point of what is being done—although making the complex simple is one of Bridge's key design goals, and enabling customers to instantly visualize and intuitively know what's going on in their network is of paramount importance. The real improvements, though, are 'under the hood.'
Why do those few microseconds mentioned earlier matter? Let's say that a customer is trying to monitor a 3 Gigabit HD video signal. That's a ton of data. Somehow, that had to be manageable in analysis and visualization terms— but without losing any valuable information, such that maximum accuracy is retained. The challenge is similar to that presented by compression: how do you reduce bandwidth consumption without also reducing perceived image quality?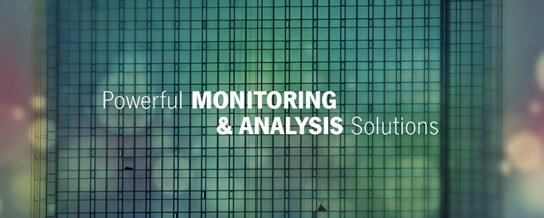 Absolute accuracy and precision are required because the difference—in transmission terms—between a quality video image and an unacceptable video image is almost infinitely small. Suppose two separate video streams are being monitored in two different locations on the network, and the user wishes to make an A/B comparison?
Understanding the behaviors of those streams is fundamental to understanding the impact of those behaviors—and to then be able to decide on the most appropriate remedial action. Only with ultimate accuracy—at the microsecond level—can that be managed.
That's what the Bridge project that came to fruition this year has enabled—and, more importantly, the customers—to do, with an accuracy that was previously almost unthinkable. A tool is being made for the future is now available to them today.
Bridge Technologies never rests on our laurels. As much as has been achieved, the boundaries must continue to be pushed. Currently, though, I think we—and I include a brilliant team of genius engineers—can be forgiven for presenting a satisfied smile.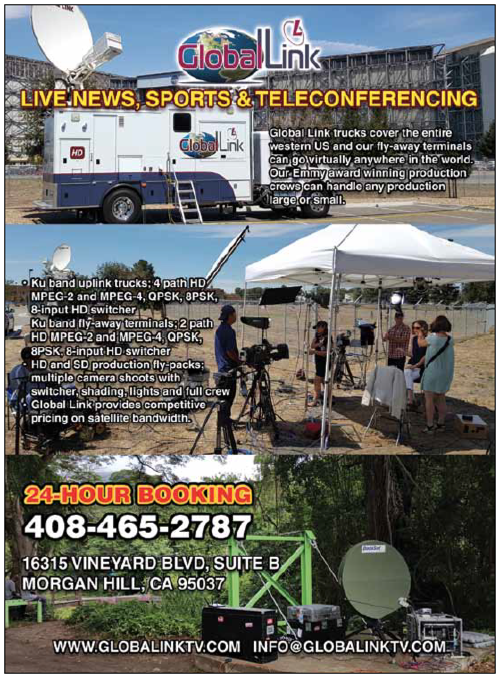 Moving From 'Talk To Walk'
I said at the outset that 2016 was the firm's second most memorable year—what was the most memorable year?
There's every chance that it hasn't yet occurred and that this milestone will be achieved next year—2017. In my mind, 2017 will be the year when IP in the broadcast industry moves from 'talk to walk': 2017 be the year when broadcast organizations start to invest heavily in IP technology—and that, of course, can only be good for Bridge.
At IBC this year, there was certainly plenty of talk: IP was one of the hot topics of discussion. At IBC 2017, I'd be happy to bet that you'll struggle to find any new product that doesn't come equipped with an Ethernet interface that's capable of supporting anything from a Gigabit to 100 Gigabits.
The satellite industry has been moving to embrace IP for some time, and, to me, the formation of the SAT>IP Alliance was another step in that direction. A coalition initiated in 2015 to develop compatible hardware and software for the SAT>IP technology that will convert satellite signals into IP at the reception point, that's one of many clear indications of the direction in which the broadcast industry is inexorably—and rapidly—moving.
There is a rapidly dawning realization there is almost nothing, in terms of connectivity, that IP cannot accomplish for the industry and the customer. IP has the potential to revolutionize the way everything—and, for a broadcast industry that is undergoing a revolution in terms of the content that is consumed, IP unquestionably provides the best possible way of responding to those changes. That's not even mentioning how IP technology can revolutionize workflows, providing greater agility and cost-effectiveness by allowing all to leverage the best resources, wherever in the world they may be located.
My belief is that, at the end of 2017, we at Bridge will—with just a little smugness—be able to say, "We were correct all along."
We have always believed that IP is the future—and 2017 will be the year when that future becomes the present. When that robot spacecraft lands on Alpha Centauri, you can be sure IP will be playing a key role in that mission's success.
bridgetech.tv/
Simen K. Frostad is Chairman and co-founder of Bridge Technologies. With 22 years of industry experience, Simen founded Bridge Technologies in 2004, after creating the world's first IP/MPLS contribution network for Scandinavian sports coverage. Simen had previously built the first multi-camera hard disk recording system for episodic drama production in 1998, and the first nonlinear sports editing facility during the 1994 Winter Olympics.
---
Comtech EF Data
By Steve Good, Senior Vice President, Premium Enterprise
2016 was a year of transition for the SATCOM industry, reigning across all elements of the satellite communications value chain in 2016.

In space, satellite operators collaborated with satellite manufacturers to innovate and develop new technologies and approaches that continued to break the mold.
On the ground, satellite launchers experimented and were successful with innovations that will drastically lower the cost of space access.
Successful satellite service providers that combined space segment assets with ground equipment options transitioned from being "me-too" resellers to offering differentiated services by leveraging alternative approaches.
Also, on the ground, equipment manufacturers, including Comtech EF Data, revisited their product roadmaps in 2016, transitioning in new products and features to meet the changing demands of the industry, including those created by the advent and wide availability of High Throughput Satellite (HTS) designs.

Comtech, as a market leader in future-ready ground equipment solutions, spent a great deal of 2016 listening to customers, understanding their real business challenges and adapting its product suite to meet these challenges.
Comtech EF Data strengthened their service provider and end-user perspective, transitioning to a vertically-focused company with purpose-built solutions that focused on different growth verticals, including mobile backhaul, premium enterprise, mobility, broadcast and government. Throughout the year, Comtech hired experts in these verticals and re-aligned the firm's product suite, including the future-ready Heights Networking Platform to solve real-life problems across these vertical markets.
In the mobile backhaul space, Comtech witnessed an increasing number of mobile network operators adding 3G to their existing 2G offerings over satellite. Once remote users became connected and were able to access low-cost data services, throughput demands increased significantly, which created a significant challenge for mobile operators.
It became apparent in 2016 that supporting the 3G protocol over satellite is much more difficult for ground equipment than with 2G services. For 3G, satellite ground equipment must provide the lowest jitter possible while providing very high packet per second performance. Unfortunately, many mobile operators attempted to support 3G connections with an antiquated Time Division Multimedia Access (TDMA) approach, but could not provide acceptable performance.
Many mobile operators that were burned by these low performance TDMA options successfully transitioned over to Comtech EF Data options, including the purpose-built Heights solution that leverages a robust packet processor, providing header and payload compression to reduce bandwidth requirements while providing minimal jitter and latency and supporting high speed traffic from the most demanding 3G
base stations.
Another transition that occurred in the mobile backhaul space in 2016 was the emergence of LTE over satellite. Unlike 3G, LTE is a very satellite friendly standard and the challenge with LTE lies more in finding ways to deploy cost efficient satellite solutions to support the high throughput demands in both directions versus providing a means for the protocol to work.

Mobile operators found that while most ground solutions support high data rates in the outbound direction efficiently, few provide high speed, low latency and low jitter inbound solutions. Comtech witnessed a number of mobile operators choosing its high horsepower and efficiency solution suite to provide these beyond-2G services.
The demands of the fixed satellite networking community continued to rise in 2016, causing a transition in approach. Performance-wise, the transition from voice and data to an array of multimedia options forced service providers to offer higher throughput solutions to its users.
Unfortunately, the pace of increase left many networks throttled as modem performance limits were reached and site visits were required to upgrade or increase the number of indoor units required to support even moderately loaded remotes.
Financially, service providers were squeezed in 2016 to provide less expensive solutions to ensure that satellite remained competitive. Throttled remotes required a site visit, which cut deeply into profits and/or created a non-profitable service within what has become a highly competitive environment. In an attempt to remedy the situation, service providers transitioned to satellite network solutions that provided headroom for growth, designing around future requirements, not just today's demands.
In the mobility space, particularly in the maritime and energy segments, service providers continued to be challenged to support exponentially increasing throughputs at very high service levels for demanding end-users in 2016.
In the Cruise industry, those at sea demanded home-like connectivity at reasonable prices. Social media connections from ship and shore back home were paramount to ensuring family and friends were kept abreast of the levels of fun folks were having on vacation. While keeping passengers happy, the crew also had demands and expectations for staying connected while at sea.
Service providers within the industry transitioned from low throughput solutions to higher horsepower solutions, such as the Heights Networking Platform, to create the level of harmony and comfort that creates a repeat customer. Similarly, Comtech increased its market share in the energy space as service providers transitioned to more efficient solutions that met the price-for-performance demands of end-users in a down market.
The levels of immediacy and importance of the multimedia content being transmitted from floating exploration and production units increased in 2016 as multi-million dollar decisions were made remotely from headquarters using geophysical information transmitted back from sites. The transition of demands in the mobility market from low-speed, highly asymmetric connections to high-speed, more symmetric links was witnessed in 2016, placing Comtech's product suite front and center to support moving vessels large and small.
Video broadcasters continued their transition path to IP from earlier video-centric communications protocols and interfaces in 2016. As video continued this migration to IP from proprietary storage and transmission formats, this has evolved to the sharing of file based video content as well as other common media and data file formats from a Media operator's hub.
Support of high IP data rates from remote sites to these hubs has become imperative for the rapid transmission of large files. In addition, dynamic bandwidth allocation during file transfers is needed to ensure the optimization of satellite bandwidth resources. The purpose-built high speed support of IP content inherent in the Comtech product suite assisted the broadcast community's transition to meet changing consumer viewing habits, which are less linear and more on-demand in nature.
In the US Government arena, new, highly expanded requirements to support US DoD Intelligence, surveillance, target acquisition, and reconnaissance (ISR) missions including full-motion high definition video (FMHDV) across all branches continued to drive the access technology of choice back to Frequency Domain Multiple Access (FDMA) from TDMA or MF-TDMA in 2016. Return channel capacity requirements continued to outgrow the capabilities of TDMA and MF-TDMA technologies and much more stringent latency and jitter thresholds greatly favor FDMA options, either static or dynamic. Comtech leveraged its position as the market leader in FDMA offerings to strengthen its position within this highly important market for 2017 and beyond.
In 2017, Comtech will continue to listen to and collaborate with its diverse customer base to enhance its product suite to meet the demands of transitioning markets and the increased expectation levels that comes along with them. Comtech will build upon its heritage of providing the most robust solution suite while embracing continuing innovations in spacecraft and service provisioning.
Comtech is excited about the increased availability of open HTS solutions in 2017 and the new performance levels and, more importantly, new economic models that these solutions promise. Well positioned for this accelerated transition, Comtech realizes that only through proper ground equipment solution selection can the promises of HTS truly be met.
comtechefdata.com
---
Communications & Power Industries (CPI)
By Gerard Charpentier, Vice President of Business Development
2016 was another exciting year for Communications & Power Industries (CPI) in regard to technical innovations and new SATCOM product introductions.

The company further expanded their ever-growing line of industry leading solid-state power amplifiers (SSPAs) and block up converters (BUCs) by offering a 160 W peak power, Ka-band, GaN–based, solid state BUC/SSPA, as well as a 1000 W, C-band, GaN transceiver.
In addition, CPI answered the call for liquid-cooled traveling wave tube amplifiers (TWTAs) with offerings in several product lines, and added an uplink power control option to many CPI SATCOM products. This power control option helps maintain uplink signal strength during rain fade conditions by monitoring the strength of a downlink beacon signal and adjusting the RF output power accordingly.
The company also continued to expand the availability of their patented LifeExtender™/LifePredictor technology to more of its products.
160 W Ka-Band GaN BUC
CPI added a new member to their family of Ka-band products in 2016, with an SSPA that provides 100 W of linear output power over 3500 MHz bandwidth (1000 MHz with BUC).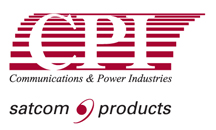 This product is the flagship of CPI's full line of GaN SSPAs and BUCs and has proven to be highly popular among SATCOM operators for various applications; in fact, the company has received more than $3 million in orders for this product over the past six months.
CPI's 160 W Ka-band SSPA/BUC is the most efficient in its class in addition to being the smallest and lightest in the market today.
CPI now offers Ka-band and other millimeter wave amplifiers of every type and description. The company offers TWTAs up to 700 W, GaN and GaAs SSPAs and even Ka-band klystrons up to 270 GHz. In fact, in 2016, the European Space Agency (ESA) used one such high-frequency klystron product for testing purposes.
Liquid Cooling
Liquid cooling of TWTAs and other RF components is not a new concept. As far back as the 1930s, equipment efficiencies were such that the technology practically demanded liquid cooling to maintain reliability.
However, as technology improved toward higher gain devices and more efficient power consumption, the industry turned almost entirely to air cooling or conduction cooling by the 1980s.
Fast forward another 30 years, and liquid cooling is getting another look due to requirements for higher power amplifiers (HPAs) in millimeter wave frequencies.
Combined with the latest amplifier design technologies and the inherent smaller size of higher frequency components, liquid cooling enables the design of smaller and lighter products, allowing for high frequency/higher RF power HPAs to be mounted much more closely to, or even directly on, the antenna. This greatly reduces signal loss, which is more of a problem at higher frequencies, by eliminating the waveguide run that would normally link a centralized shelter and the antenna.
Eliminating the extra size and weight that cooling fans require by installing a liquid cooling system assists in the ongoing effort to make products ever smaller and lighter.
Acoustic fan noise can also be a challenge for Earth station operators and neighbors alike. Liquid cooling overcomes that challenge by completely eliminating the need for external blowers and fans. As a result of these benefits, leading amplifier manufacturers, including CPI, now offer liquid-cooled HPAs as a key part of their product range.
CPI is no stranger to advancements in liquid-cooling development and products. The company successfully designed and built an uplink Ka-band amplifier for aviation applications several years ago, using the only available liquid on the airborne platform for cooling—jet fuel.
Water is an even better conductor of heat than jet fuel and CPI has easily applied this experience to water-based liquid cooling in its existing lines of outdoor TWTAs. Several customers have recently taken delivery of liquid-cooled Ka-band and Ku-band outdoor amplifiers from CPI.
Uplink Power Control
Due to the recent significant increase of new satellites operating in frequencies that are affected by various atmospheric phenomena, customers have begun to request an uplink power control (UPC) option for their amplifiers.
This option has been available on CPI klystron power amplifiers for several years, and has now been adapted into CPI's family of TWTAs.
When a CPI amplifier is equipped with this option, the amplifier samples the strength of a downlink beacon signal and then adjusts the output RF power to compensate for any changes.
UPC is currently available on CPI's 750 W outdoor amplifiers, the TouchPower series of 750 W indoor TWTAs, 500 W Ka-band outdoor TWTAs, and the 1.25 kW Ku-band SuperLinear® TWTA.
There's Even A New Mobile App
CPI also recently released a mobile app for customers of their SATCOM products. The app is available on Android and Apple platforms.
In addition to a product configurator, data sheets, and contact information, the app includes an e-version of the popular RF slide-rule calculator that the company gave away at trade shows for years.
Innovation Driven
CPI continues to innovate and expand their already extensive line of SATCOM products and continues to be the only reliable source for all three major amplifier technologies (i.e., solid state, TWT, and klystron amplifiers).
In addition, CPI continues to expand the availability of its patented LifeExtender/LifePredictor technology, which can increase the lifetime of TWTs by as much as 50 percent, via a proven and safe method that is superior to other life-extending technologies.
The company also continues to maintain an industry leading, global product support network with more than 20 locations around the world.
For more information about CPI and its SATCOM products, download the app by searching for CPI SATCOM at the Apple store or the Google Play Store.
cpii.com/SATCOM
---
Crystal
By Roger Franklin, Chief Executive Officer
The year 2016 is a major milestone for Crystal as the company celebrates a 30th anniversary.
Personally and professionally this milestone is a great source of pride. As I look back on the 30 years and working with some major broadcasters and satellite operators to improve operational efficiency, it is easy to see how dramatically the industry has evolved.
As I write this, Crystal is preparing for the "New" NAB Show New York, where this anniversary will be celebrated—in the company of amazing industry peers who have faithfully supported the firm over these last 30 years and who ultimately made this milestone possible.
This has been a positive year, for the industry and Crystal. The company is participating in some extremely exciting developments and innovation for video distribution technologies. Broadcasters have a wealth of opportunity to now reach more consumers across the globe than ever before, and satellite continues to have a key role to play in enabling that distribution model.
There are a number of new paths to the consumer today and the plan for Crystal is to continue to offer services to the companies leading the change.

The Evolution Of Video Distribution
Earlier this year, Crystal hosted a "Teleport of the Future" roundtable discussion with the Society of Satellite Professionals International (SSPI). Joined by a panel of experts, which consisted of Encompass Chief Technical Officer, Alan Young; Intelsat's Tom Johnson, who is Director of Teleport Operations at the satellite operator; and George Melton, Director of Engineering, Teleports for Turner Broadcasting, the discussions centered on the evolution of content distribution as well as the challenges faced by the industry. The entire event may be viewed at this link: crystalcc.com/landing-page/livestream/.
The overwhelming, and no doubt surprising to some, consensus was how content is now being distributed and ultimately consumed. The video/content distribution industry has evolved dramatically, and will continue to do so.
Analysts seem to be in agreement that OTT is definitely on the rise. According to Parks Associates, 63 percent of US broadband homes subscribe to OTT services. However, we have not seen the rampant cord cutting many expected; the expectation is that this will be a significant sea change to the community of content owners and distributors—according to GfK, a new trend is emerging, with many subscribers signing up for multiple OTT services.
Another realization from the event was that satellite still has an important, if not critical, present and future role to play in supporting hybrid networks.
Alan Young of Encompass commented, "Previously satellite was the only way of distributing video. Now, it is one of the ways. Satellite still has some really strong characteristics when it comes to distributing video, one of those being that it is extremely reliable. That is one of the main reasons why nearly all of the broadcasters in the US rely on C-band satellite. It is extremely efficient if you want to send the same content at the same time, everywhere."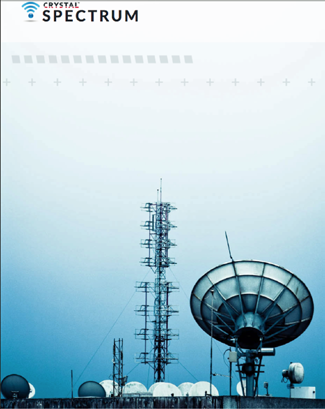 As the evolution continues, an even greater need for better monitoring will be evident. George Melton of Turner Broadcasting is an avid believer in reliable monitoring.
He added, "Part of being more efficient is that you don't need as many personnel, as you have automated systems. We have tremendous monitoring tools, and there is zero tolerance for any types of outage. We all still operate in a world where five nines is not just the norm, but expected and very likely contracted in service level agreements."
As the need for monitoring increases, Crystal will continue to advance products that will maintain the firm's leadership role in monitoring, command and control solutions.
This year, Crystal received recognition for our industry contributions from the Broadband Technology Report (BTR). The company's Network Monitoring Solution was selected as a high-scorer in the Diamond Technology Reviews (the Diamonds), which recognizes the top products and solutions available to cable industry professionals and companies.
The Role Of Metadata
A notable trend being in the distribution evolution is the expanded role of metadata. Consumers continue to demand increasing amounts of content on multiple platforms—providers are under pressure to localize that content. However, the most pertinent of these demands is the expectation of relevant and valuable content without having to search for that.

Metadata is the key to delivering this consumer-driven content, ensuring that content providers can deliver enriched, relevant, and valued content to customers. Using metadata, providers can now build a more comprehensive picture of someone's viewing habits, preferences, and even likely shopping habits based on viewing history and a comparison to others with similar viewing habits.
The contextual content opportunity is only possible with the incorporation of metadata and the insertion into the content. Personalized content and advertisements can now be delivered to a unique consumer in the moment. Unless you live under a bridge or rock, there should be no surprise to anyone that more and more consumers are watching from their mobile devices; sending an individually tailored service to those viewers is even easier.
Metadata has been a hot topic this year, made even more so by the introduction of the updated SCTE-35 standard last year. There is still a certain amount of confusion within the industry as to what the standard means and how to adhere to that standard when applying metadata.
Many Crystal customers are finding the standards document difficult to interpret and even the equipment providers are having difficulty; as one of customer recently discovered as a piece of faulty equipment was trouble shot and analyzed.
Crystal already has a metadata solution in place to accommodate this growing requirement for customers. While a relatively new product for the company, there has been impressive interest and adoption from several customers and plans are already being formulated to expand the product suite. The good news for us that this is Crystal's sweet spot; monitoring and controlling equipment is what we do.
Crystal was present at IBC again in 2016 with the firm's exhibiting reseller Sematron. I was fortunate to be able to contribute at a session, Making Much More of Metadata, which was chaired by the European Broadcast Union's (EBU)'s Jean-Pierre Evain and examined some novel ways in which metadata is being exploited.
My paper reviewed ways of looking to the broadcasters and content providers to lead new methods for use of metadata to deliver relevant and valuable content. Crystal also launched a metadata solution for local TV providers at IBC. The application addresses the growing need for local and smaller TV stations to make content available for streaming and Video on Demand (VoD) across multiple distribution networks.
The Future
2016 has been a highly successful year for Crystal, with steady growth and marked innovation. As the satellite and broadcast industries evolve, the company will continue to expand our product portfolio and innovations to assist our customers in maintaining and thriving through these industry changes.
The firm will also be looking for global reach expansion. Crystal is already partnered with resellers in the UK, Italy, Singapore, Brazil, and Australia—the company's footprint will expand beyond those areas, as well.
The last 30 years have been interesting—the next 30 years are going to be extraordinary.
crystalcc.com/
---