---
At a time when people are heavily relying on technology during a global pandemic, there are huge business opportunities opening up for Mobile Network Operators (MNOs).
With half of the world's population currently having no internet access, according to the International Telecommunication Union, it is clear there is a real need for better coverage particularly to remote areas where communities require vital resources and information.
---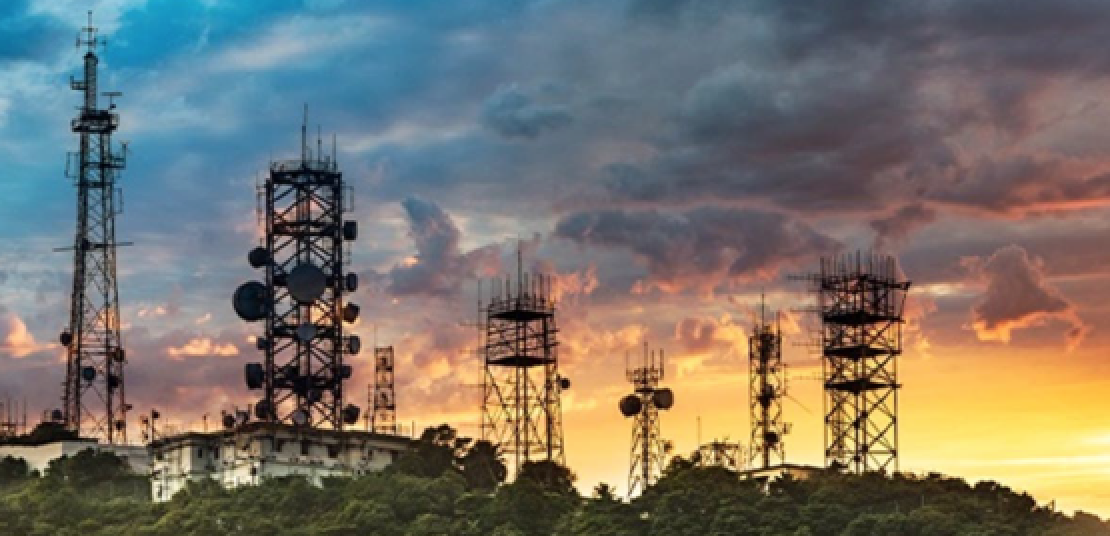 ---
With core markets becoming heavily saturated, this new challenge is more appealing than ever to MNOs. By using cellular backhaul through satellites, MNOs are now able to remain profitable whilst meeting worldwide demand for greater connectivity and 5G. Due to the improving economics of satellites, they are due to make a resurgence and become a top choice for those wanting to provide cellular backhaul.
A Technology of the Past
Previously, satellite was often seen as a last resort for providing cellular backhaul due to the exorbitant costs involved. Several limitations made satellite backhaul unaffordable due to both operating expense and capital.
Those in high geosynchronous orbit offered only limited capacity due to working in the lowest of the frequency bands in the C-band to ensure service levels in rain-soaked regions. Installation costs per site were also astronomically high, with 7 meter antennas that required lots of civil work and high-powered transmit and receive gear.
Regulation drove the only exceptions. For example, to meet service requirements and to avoid penalties, MNOs would have to use satellite connected base stations to serve remote communities.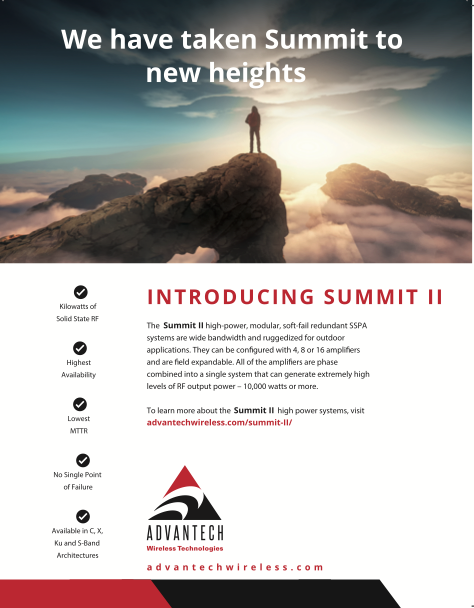 A Decade of Transformation
The first launch containing High Throughput Satellite (HTS) by Telesat in 2004 marked an exciting new chapter for the industry. HTS at the time was a game-changer, where instead of enormous beams covering entire nations or a third of the planet, HTS covered the same frequencies of cellular communications across hundreds of narrow beams. Those beams operated at the higher Ka- or Ku- band frequencies and contained far more capacity at the same bandwidth. HTS through frequency sharing and higher throughput created an enormous jump in the effective capacity per satellite to make the business far more profitable.
However, it was not until 2010 that HTS became big business with the likes of Eutelsat, Viasat, Hughes and Avanti launching all-HTS spacecraft into orbit. The Viasat-1 that entered service in 2011 revolutionized the industry further by containing more capacity than all other commercial satellites over North America combined at 140 Gbps. Proving its value, this new architecture became the first competitive satellite broadband service for consumers and pushed enterprise data to become the fastest-growing sector within the satellite industry.
As competition grew, continued innovation witnessed the companies building craft with more capacity and steerable beams that would meet market demand. Intelsat made the biggest bet by creating a three satellite HTS global constellation aimed at support for government, industry and terrestrial telecom, while in 2017, Viasat began building their third generation of spacecraft which quickly became Very High Throughput Satellites (VHTS). When complete in 2021, these satellites will add an extra three terabits of network capacity into orbit, while VHTS craft that arrive later in the year, from Hughes and Eutelsat, will see an additional 500 Gbps of capacity.
In the beginning, HTS satellites operating at the high Ka-bands struggled with rain fade where the radio wavelengths become absorbed by water droplets. There were predictions that these services would never be viable in areas with moderate rainfall. However, thanks to innovation on the ground, these theories soon became unfounded , with Ku- and Ka- band services now able to withstand heavy rain fade.
With the success of higher frequencies, it was made possible to install sites with smaller antennas that cost far less plus it became possible to have base stations powered solely by batteries and solar panels — continued innovation drove down the cost, size and power consumption of all related data and SATCOM equipment. This made the whole business far more cost effective.
---
---
Improving Economics Pushes the Popularity of Satellites
Research firm NSR estimates these changes have seen the costs plummet to an average of $3 per Gigabyte for large deployments, with more recent projects seeing the cost per Gigabyte drop to around $2.
As the industry and technology moves forward, prices are continuing to fall and that is causing a major growth in the adoption of satellite backhaul by MNOs. In fact, NSR forecasts that backhaul will generate $30 billion in revenue over the next 10 years — not taking into account the impact of 5G satellite deployment, where evolving standards have huge potential to further improve the cost effectiveness of satellite backhaul.
Emerging Opportunities
New business cases are now attainable thanks to the improved economics of satellite cellular backhaul, making it an exciting time for MNOs. The range of markets for satellite backhaul has been greatly expanding, creating new opportunities for revenue growth and profitability such as the ones below:
Network Extension
A well-known barrier to the extension of mobile networks are harsh environments and rugged terrains. From mountains to lakes, forests and long distances, it is now possible to extend service to population pockets in far-flung, remote locations. The new economics mean satellite links provide a cost-effective replacement for long fiber runs and microwave shots.
---
---
Roaming Revenues
It is now possible for smaller MNOs worldwide to deploy 4G network infrastructure using satellite connectivity in parallel with their existing network. This allows operators to generate roaming revenues through deals with larger companies, negating the need for the high costs and complexities involved with the more traditional transition to 4G.
Serving Peak Demand
At an attractive cost, a small capacity satellite solution can provide the necessary capacity to handle peak demand, as seen at rural population centers such as train stations or bus stops. This provides a great viable alternative when compared to the more expensive traditional route of using microwave to provide backhaul instead.
Edge Content Caching
With online video platforms becomingly increasingly popular, a new business case has emerged. According to Cisco's 2019 report, video is fast approaching 80 percent of all mobile traffic putting a huge strain on core networks and a greater strain on sites at the remote edge. As a result, MNOs and video streaming companies are experimenting with downloading popular content to edge servers during off-peak hours. Satellite provides an ideal solution for caching this content, having been the core of broadcast distribution in the past.
The Future of Satellite Connectivity
As MNOs target rural and suburban areas with low latency, high capacity 5G, the changing economics of satellites provides a welcome alternative to backhaul and fronthaul options.
Having thought ahead, the satellite industry has worked to make 5G industry standards "satellite friendly," with the goal being to ensure a simple interface is created through base stations and modem equipment that incorporate satellite and strips the costs and complexity for both satellite fronthaul and backhaul.
To unlock the full potential of 5G, the industry is currently deploying a generation of satellites that will operate in Low Earth Orbit (LEO) that supports extremely high capacity at 20MS of latency, which is far closer to the 5G standard of 1 to 10 MS. The current satellites operating at high geostationary orbits cannot currently support the low latency needed for 5G.
Satellites are set to play an integral role when it comes to the widespread deployment of 5G thanks to this combination of lower latency and compliance with 5G standards. However, for MNOs wanting to unlock the full potential of satellite backhaul now and into the future, they must use solutions like those provided by Speedcast.
There are many complications when it comes to the configurations of satellite, microwave, mobile and fiber connectivity. Operators who wish to capitalize on satellite backhaul must integrate solutions which can manage the seamless integration of satellite connectivity into mobile network traffic.
Smart network management is essential to managing the best performance possible under different pressures to ensure a high-quality, streamlined cyber secure network.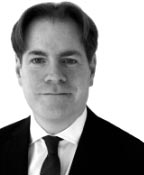 James Trevelyan is the Senior Vice President of Enterprise and Emerging Markets and he joined Speedcast in 2018 and leads the organization's global Enterprise business. Prior to joining Speedcast, he spent 17 years at Arqiva in various commercial and sales leadership positions, including a key role as management board director of the company's Satellite and Media division. He has also held sales roles at Nortel Networks, Lexmark and IBM. James recently completed a second term as Chairman of the World Teleport Association, a non-profit organization serving the interests of satellite teleport operators.
---