GaAs + GaN BUCs Roll Out
A new generation of compact C- and Ku-band BUCs that were built using GaAs and GaN technologies have debuted from Alga / MitecVSAT.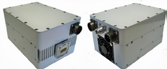 The Alga / Mitec VSAT low cost compact C- and Ku-band BUC is built for VSAT stabilized platforms and mobile stations, while also offering benefits for fixed site and offshore applications.
Weighing less than 7 lbs, these products make them ideal for feed mounting.
BUC features include...
• From 10w to 40w of available power
• From 5w to 20w of linear power
• Single form factor design
• Ku-band: 5 power levels. C-band: 4 power level
• Dual LO (Switchable). Covers both regular and ext. Ku
• Built-in Telemetry for critical parameters such as: RF power detection, mute control, over temperature shutdown, summary alarm
• WEB interface, SNMP monitoring, RS 485, RS232, Ethernet and dry-contacts M&C Interface
• 1:1 switching logic built into the BUC eliminating expensive external controller (Optional)
• IP65 rated housing and Fan (weather proof construction)
---
Range Safety System Contract
Thales Alenia Space Belgium has signed a contract with Airbus Safran Launchers (ASL), prime contractor for the Ariane 6 launcher on behalf of the European Space Agency (ESA), to participate in development of the range safety system for Ariane 6, including a qualification launch.
The new Ariane 6 launcher was approved by ESA's ministerial-level council meeting in December 2014 to ensure that Europe retains its leadership in the fast-growing commercial launch services market, while continuing to address European requirements for government missions.
Two versions of this launch vehicle are planned: Ariane 6.2, with two strap-on solid boosters, mainly intended for government satellites; and Ariane 6.4, with four strap-on boosters, capable of dual launches and mainly intended for commercial payloads.
The first launch of Ariane 6 is planned for 2020.
The main function of the range safety system is to neutralize the launcher if its trajectory endangers people or property.
The system's core comprises electronic units that are fully designed and built by Thales Alenia Space Belgium.
These core units will be used in conjunction with other components, shared by the Ariane 5, Vega and Soyuz launchers, to form the entire range safety system.
thalesgroup.com/en/homepage/belgium
---
A Swede Launch
A TEXUS 53 rocket was successfully launched from Esrange Space Center in northern Sweden above the Arctic Circle on January 23, 2016, at 08.30 UTC.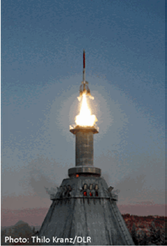 The payload reached an altitude of 252.6 km and the flight was near perfect with very low disturbances during the whole flight with approximately six minutes of microgravity.
The TEXUS program started in 1977 and is carried out at Esrange Space Center jointly by DLR, Airbus Defence and Space, OHB-System (former EADS Astrium and Kayser Threde) and SSC. SSC is responsible for the launch operations. The TEXUS campaigns are sometimes financed by ESA or jointly financed by DLR and ESA.
The Project
The TEXUS project is a sounding rocket program with the primary aim to investigate the properties and behaviour of materials, chemicals and biological substances in a microgravity environment.
More than 500 sounding rockets and 550 stratospheric balloons have been launched from Esrange Space Center. This gives the Center a leading position on the world map of launching facilities. In addition we provide the largest civil ground station for satellites in the world.
---
SES Elevates Senegalise Students
SES and their local partner, Ecole Supérieure Multinationale des Télécommunications (ESMT), have announced the 4th ELEVATE program in Senegal to support satellite and digital television migration in the country.
ELEVATE, launched in 2012, is the SES Quality Assurance and Accreditation training program for installers across the African continent which aims to create an engaged installer network essential to support DTH growth.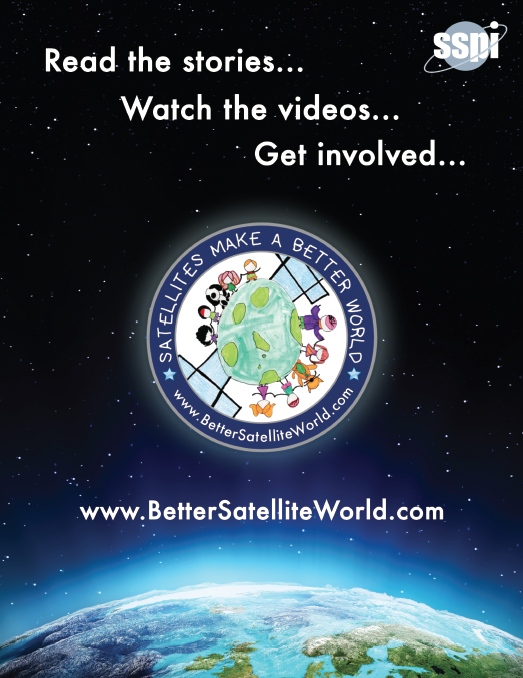 An ELEVATE certificate provides the opportunity to generate more income, as well as further develop skills, learn cutting edge techniques, and improve the overall quality of installations.
The 4th ELEVATE program will provide training from February 2 through 4, 2016, to 116 local satellite installer's students and ten trainers in partnership with ESMT, an international institution of higher learning based in Senegal.
ESMT offers professional certifications and graduate programs in telecommunications.
In addition to the training sessions, installers are provided with specialized tools, free training material and downloadable manuals.
Also, as part of the growing partnership, SES will use ESMT trainers to support the ELEVATE programme in Nigeria to train more installers.
The SES ELEVATE team has so far trained over 5,000 installers in the Democratic Republic of Congo (DRC), Cameroon, Nigeria, Senegal, Côte d'Ivoire, Uganda, Kenya, Zambia, Malawi, Tanzania and Niger, and the number continues to grow across the continent.
Learn more at africa.ses.com/17738814/elevate
"The ELEVATE training program has a 'Train the Trainer' aspect. Together with our local partner ESMT, SES colleagues identified talented installers and provided them with training and guidance on how to become instructors, thus enabling them to train other local installers. This allows SES to train more installers across French-speaking West Africa," said Ibrahima Guimba-Saidou, Senior Vice President, SES Commercial in Africa.
Mr. Mouhamadou Arabani Saibou, Director General of ESMT, added, "SES has the capacity and expertise to connect companies and communities across the country, and with the rest of the world. SES is partnering with ESMT to increase skills development and job creation across Africa."
---
Smallsats AggieSat4 + Bevo-2 Kibo'd From ISS
Expedition 46 flight engineer Tim Peake of ESA captured the photo above on January 29, 2016, from the International Space Station, as the robotic arm in Japan's Kibo laboratory successfully deployed two combined satellites from Texas universities.
The pair of satellites—AggieSat4 built by Texas A&M University students and Bevo-2 built by University of Texas students—together form the Low Earth Orbiting Navigation Experiment for Spacecraft Testing Autonomous Rendezvous and Docking (LONESTAR) investigation.
The satellites will demonstrate communication protocols between them and with ground stations, as well as systems that allow the satellites to navigate through space and relative to each other and to orient themselves in three dimensions.
Flight demonstration of these abilities, necessary for unmanned craft to be able to rendezvous and dock in space without direct human intervention, will contribute to future satellite missions as well.
Students from Texas A&M University and The University of Texas came together for the LONESTAR investigation.
This collaborative effort sent a pair of satellites, AggieSat4 and Bevo-2, to the International Space Station earlier this month.
The satellites were released from the space station, where AggieSat4 ejected Bevo-2 as part of a demonstration of technology with applications for future space exploration.
"The overall objective is to find ways for small spacecraft to join together autonomously in space," said Dr. Helen Reed, professor of aerospace engineering and director of the AggieSat Lab at Texas A&M.
"We need simple systems that will allow rendezvous and docking with little to no help from a human, which will become especially important as we venture farther out into space. Applications could include in-space assembly or reconfiguration of larger structures or systems as well as servicing and repair."
Smallsats are less expensive to build and investigators can more easily find space on rocket launches to send them into orbit, but it does take creative thinking to design a functioning satellite with smaller volume and less power.
Bevo-2 is 13.3 inches long, 5.3 inches high and 5.3 inches wide, about the size of a loaf of bread.
AggieSat4 measures 24 by 24 by 12 inches, slightly larger than a piece of carry-on luggage. Together the satellites weigh 114 pounds.
The satellites were independently developed by student teams at the two universities. Both teams were responsible for development plans for their satellite and had to meet established mission objectives.
This required the teams to perform all stages of a project life cycle, including project management, development of design requirements and interface control documents between the two satellites, fabrication and testing, integration of hardware and software and systems verification.
"It is all part of enhancing the student experience by having them in a real–world development project," said Darryl May, LONESTAR project manager and senior technical advisor in the Aeroscience and Flight Mechanics Division, Johnson Space Center.
This hands-on experience for students in designing, building and flying spacecraft is an important aspect of the investigation. It is also good, Reed pointed out, for students to learn to work closely with other organizations.
"That is the way it works in industry, with multiple entities involved," Reed said. "It's been a good collaboration, we've really enjoyed it and are thankful that NASA came up with the idea.
"The students have realized they have to work together and both craft have to work for the system to be successful."
Dr. Glenn Lightsey, professor of aerospace engineering and head of the Texas Spacecraft Laboratory at The University of Texas, explained that it takes a lot of coordination for two spacecraft to share information and base their actions on the information they receive from each other.
"I have heard our two satellites described as 'space tourists' who will be taking pictures of each other and sending those pictures back to Earth," he added.
Flight performance data from the investigation will indicate the readiness of technology development for autonomous rendezvous and docking objectives on future missions.
May explains that the work has four different objectives: controlling the attitude or orientation of the craft in three dimensions, navigation performance, communications and thruster performance.
"The next step will be to actually perform an autonomous rendezvous and docking," said May.
That step, of course, will also require a lot of collaboration.
Story by Melissa Gaskill, International Space Station Program Office, NASA Johnson Space Center
Editor: Jennifer Harbaugh
---