A new launch window and manifest additions for Rocket Lab mission
Rocket Lab has confirmed the new launch window for their upcoming 'It's Business Time' mission — the 14-day launch window will open from June 23 to July 6 (NZST), with launch opportunities between 12:30 and 16:30 NZST daily (00:30 – 04:30 UTC).
'It's Business Time' — the mission's name — will launch from Rocket Lab Launch Complex 1 in New Zealand, the world's only private orbital launch facility. The site is licensed to launch every 72 hours and, according to the company, offers the widest range of orbital inclinations of any launch site on the globe.
The launch window, originally slated for April 20 to May 3, 2018, was moved after unusual behavior was identified in a motor controller during a wet dress rehearsal. The team used the additional time to review data, identify the cause of the issue and put corrective measures in place.
As the corrective measures were implemented, additional customers were added to the launch manifest, including IRVINE01, an educational payload from the Irvine CubeSat STEM Program (ICSP), and NABEO, a drag sail technology demonstrator designed and built by High Performance Space Structure Systems GmbH. Ecliptic Enterprises Corporation assisted with the pairing of NABEO with Electron as a candidate hosted technology demonstrator.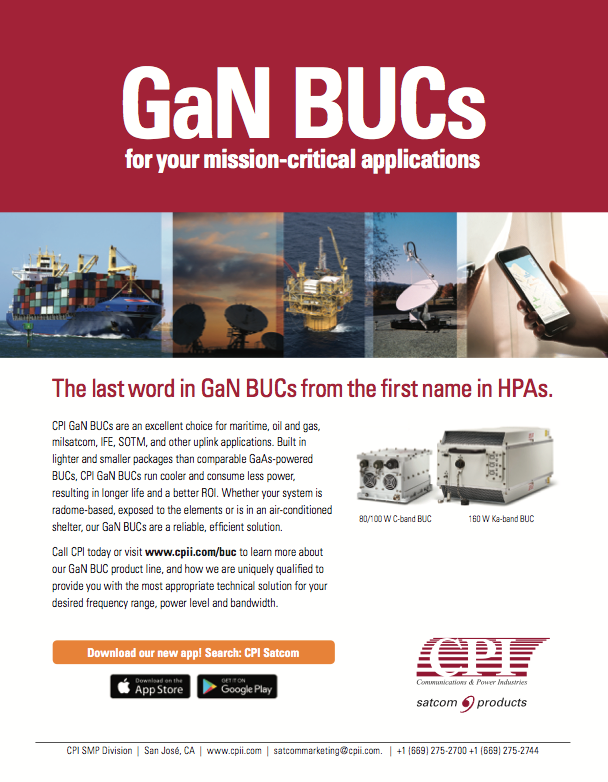 These new payloads join existing 'It's Business Time' customers, including two Lemur-2 satellites from Spire Global and a GeoOptics Inc. satellite, built by Tyvak Nano-Satellite Systems. The payloads will be launched to a 500km x 250km elliptical orbit at 85 degrees, before being circularized using Rocket Lab's Curie engine powered kick stage.
The NABEO drag sail is a system created to passively de-orbit inactive smallsats. The small sail is an ultra-thin membrane that can be coiled up tightly within a spacecraft and then deployed once the satellite reaches the end of its orbital lifespan. The reflective panels unfold to 2.5 square meters to increase the spacecraft's surface area, causing it to experience greater drag and pull the satellite back into the Earth's atmosphere, enabling much faster de-orbiting and reducing the amount of space junk in LEO.
The Irvine CubeSat STEM Program is a joint educational endeavor to teach, train and inspire the next generation of STEM professionals. It is comprised of students from six different American high schools (Beckman, Irvine, Northwood, Portola, University, and Woodbridge) in the city of Irvine, California, and powered by private sector donation through Irvine Public Schools Foundation. The students' main objective is to assemble, test and launch a smallsat into LEO.
Approximately 150 students are involved in the program at any one time. Aboard IRVINE01 is a low-resolution camera that will take pictures of Venus, stars and other celestial objects. Data from these images can be used to calculate distances to stars and determine pointing accuracy and stability of the satellite. Tyvak Nano-Satellite Systems is the payload integrator for IRVINE01 and worked closely with Rocket Lab USA to identify this opportunity for a rapid flight certification process.
Rocket Lab founder and CEO Peter Beck said that the addition of new payloads to the mission manifest highlights Rocket Lab's ability to respond rapidly to customer demand in an ever-evolving small satellite market and he noted that smallsats are playing an increasingly important role in providing crucial services that benefit millions of people on Earth. Frequent access to orbit is the key to unlocking the potential for these satellites, and Rocket Lab is the only small launch provider currently enabling this access.
www.rocketlabusa.com/
---
Thales Alenia Space signs agreement with Polish Technology Center
Thales Alenia Space (JV Thales 67 percent and Leonardo 33 percent), together with Thales Alenia Space in Poland, have signed a partnership agreement with SCNTPL (Slake Centrum Naukowo – Technologiczne Przemyslu Lotniczego Sp. z o.o.), the Silesian Science and Technology Center of Aviation Industry Ltd. that is based in Czechowice-Dziedzice, Poland, and specializes in composite materials.
This partnership is the culmination of joint work between the partners reaching back several years, bolstered by the creation of Thales Alenia Space in Poland in 2015.
The agreement signed today also confirms a new joint initiative by SCNTPL and Thales Alenia Space, focused on both Research & Development and the production of satellite structures, and anchored in transfers of composite technologies.
Based on this agreement, Thales Alenia Space has placed an initial order with SCNTPL, to provide structural panels for its Spacebus NEO platform.
According to Jean Loïc Galle, CEO of Thales Alenia Space, with this agreement, Thales Alenia Space shows its sustained commitment to becoming a major partner in the Polish space industry by calling on the large pool of skills in the country and proposing even broader partnership initiatives, focused not only on government requirements, but also the commercial market.
Bartlomiej Plonka, President of the Management Board of SCNTPL, added that this agreement confirms SCNTPL's role in building sophisticated satellite structures to meet the needs of both the domestic and international markets.
He added that this agreement reflects the company's efforts over the last few years to develop materials processes and facilities with the support of both national and European institutions. SCNTPL is proud to have been selected as a partner by Thales Alenia Space and to work as a team to enhance the competitiveness of satellite solutions. This agreement also fosters the involvement of Poland on key ESA programs in the domain of spacecraft structures.
www.thalesaleniaspace.com/
www.scntpl.pl/
---
NRF Design to spotlight their 4Gen amplifier family at CommunicAsia 2
RF-Design will be launching their fourth amplifier generation, "HQA series", including a new single, quad and 1:1 redundant RF amplifiers at CommunicAsia 2018 at Hall B/Level 1, Booth #1L3-14, German Pavilion.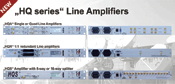 Coming from Lorsch, Germany, RF-Design is recognized for RF-distribution, RF-over-Fiber and RF amplifier technology. Part of their main product range are the 1RU/19-inch rack-mount amplifiers that are well known in the Satellite Communication and Broadcast industry worldwide.
Thousands of RF-Design's amplifiers are in operation at satellite groundstations, teleports and broadcasting facilities worldwide and in use by companies such as Intelsat, SES, Viasat, Hughes, BTBritish Telecom, Thaicom, Media Broadcast, Axesat and many others.
The new HQ series come as single, quad or 1:1 redundant amplifiers and units with integrated 8-way, 16-way, 24-way or 32-way splitters are available, all in a compact 1RU/19-inch rack-mount chassis.
The units of the HQ series support variable gain-control, slope equalization, RF power monitoring, threshold alarming, switchable LNB-supply, a 10MHz external reference signal port and 1:1 redundant dual power supply.
Local configuration can be realized via a front-panel LC-Display while remote access, configuration and monitoring can be done via a rear-side Ethernet-Interface (WebGUI, SNMP).
RF performances, such as at return-loss, frequency response and isolation in combination with beneficial features ensure these amplifiers are a fit for any RF distribution infrastructure where accurate RF power as well as excellent signal quality and stability is relevant.
www.rf-design-online.de/
---
Al Yah-3 satellite completes on orbit testing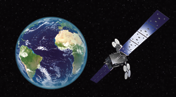 Yahsat has announced that their third satellite Al Yah 3, located at 20 degrees W, has successfully completed its on orbit testing and is ready to support the launch of commercial services.
The satellite will expand Yahsat's Ka-band coverage to 19 additional markets across Africa covering 60% of the population and marks Yahsat's first entry into Brazil, where 95% of the population will have access to the satellite's broadband services.
The successful mission is the culmination of a project which has seen the Al Yah 3 satellite, designed and built with Emirati engineers, leading at every stage of the process, in partnership with Orbital ATK.
The engineers were crucial in ensuring the successful end-to-end delivery of the satellite into orbit.
Al Yah 3, an all Ka-band satellite, and the first hybrid electric propulsion GEOStar-3™ satellite completed by Orbital ATK, was launched on an Ariane 5 rocket by Arianespace, on January 26, 2018.
Masood M. Sharif Mahmood, Chief Executive Officer at Yahsat, said that access to the internet is a key facilitator of social and economic progress. Today, broadband connectivity is playing an important role in creating new opportunities and in accelerating innovation. The company is excited by the opportunity Al Yah 3 brings in the firm's ability to deliver reliable and affordable satellite broadband services to parts of the world that need it the most, building upon the company's previous achievements as
pioneers of such services across Africa, the Middle East and south-west Asia.
Mahmood added that it has been an incredible journey for Yahsat and a proud moment for both the company and for the UAE. The company's engineers have been heavily involved in managing all aspects of the project, including design, development and launch with the focus now on the commercial launch of Yahsat services using Al Yah 3 over the coming weeks.
www.yahsat.com
---
PD Aerospace unmanned spacecraft project receives capital infusion from ANA Holdings
ANA HOLDINGS (ANA HD) will be investing an additional 200 million yen to PD Aerospace, a space-venture company — ANA HD will receive PD Aerospace shares through a third-party allotment.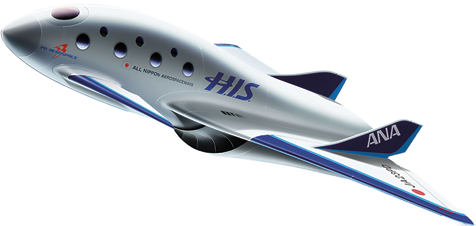 In October of 2016, ANA HD, the largest airline group in Japan, and H.I.S., one of Japan's largest travel agencies, established a capital alliance with PD Aerospace to develop commercial space flight using a new type of spacecraft. ANA HD invested 20.4 million yen in PD Aerospace at that time.
Last July, PD Aerospace succeeded in an experimental propulsion system1, a world first, which can alternate between a jet engine and rocket engine function2.
This time, in addition to ANA HD and H.I.S, Huis Ten Bosch, Mizuho Growth Fund No.2 Limited Partnership (Mizuho Capital Co., Ltd.), and Optima Ventures have also invested in PD Aerospace. PD Aerospace is still looking for new investors in order to close this funding round.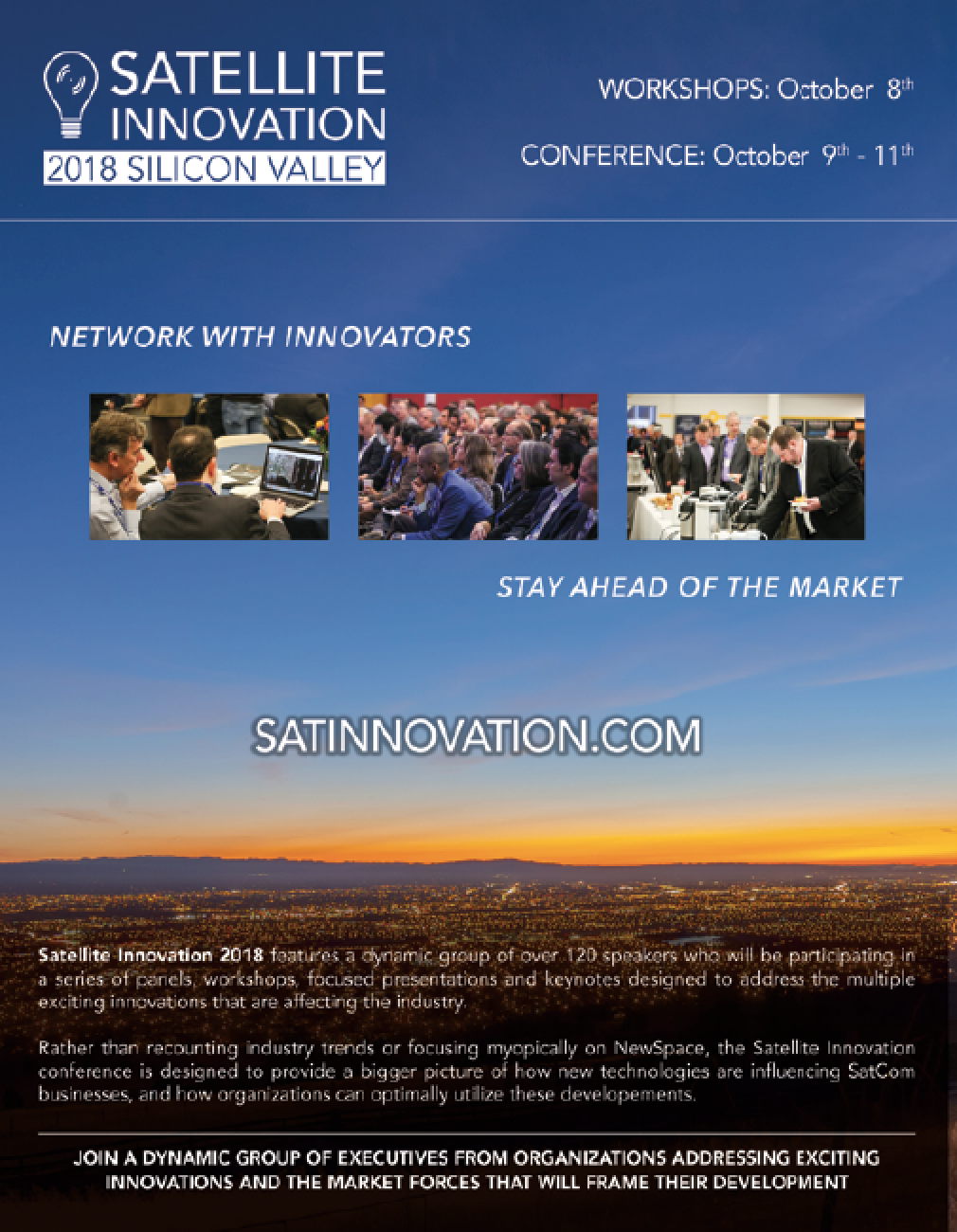 With the additional investment funds, PD Aerospace will transfer the Research and Development Center to a new location within the city of Hekinan, Aichi Prefecture, and accomplish its ambitious goal to fly an unmanned spacecraft equipped with the propulsion system up to an altitude of 100 km in the year 2019.
This new location includes a hangar for the spacecraft and is eight times bigger than the current one.
In order to accelerate and support the development of manned spacecraft, ANA HD has dedicated one of the company's own, skilled, aircraft mechanics, who has been relocated to PD Aerospace and is working together with their team.
As one of the efforts to realize "ANA Group Society 5.0"3 in line with the ANA Group's Mid-Term Corporate Strategy for FY2018-2022, ANA HD aims to create new markets and demands such as space travel and high-speed transport which will significantly shorten travel time of commercial flights.
Amid the accelerating development of space projects by the private sector, ANA Group will set out to utilize the knowledge of operations cultivated in the air transportation business, to prepare for the space era and its many space projects and businesses including space travel and transportation.
Yoshiaki Tsuda, VP, ANA Digital Design Lab, said that the company is increasing their support to help expedite the project's timeline of testing and launching an unmanned spacecraft to an altitude of 100 km.
www.ana.co.jp
pdas.co.jp/en/
1The engine is comprised of a simple tube structure which incorporates jet engine and rocket engine functions in one by using the characteristics of a pulse detonation engine to enable hypersonic flight. This mechanism makes it possible to fly through the normal atmosphere as well as space in one aircraft.
2The space plane uses systems similar to those on a conventional aircraft. It takes off and lands using its jet engine and converts to rocket engine mode when in space.
3For more Information about "Society 5.0" and "ANA Group Society 5.0" laid out in its Mid-Term Corporate Strategy for FY2018-2022, please access:
http://www8.cao.go.jp/cstp/english/society5_0/index.html
https://www.ana.co.jp/group/en/pr/201802/20180201-2.html
---