2015 has been an excellent year for Spacecom. The company reached several corporate goals in terms of business development, technological advances, and milestones, both in funding and construction of our upcoming satellite: AMOS-6.
Europe continues to drive our business, primarily in Central and Eastern Europe, and reaching all of Europe with pan-European beams on the AMOS-6 satellite is our next goal.
The past year was filled with the signing of new, as well as extension agreements, with existing clients. As an emerging global satellite provider (Europe, Africa, Asia and the Middle East), broadcast, broadband, data and telecom is experiencing true business growth for the company. Whereas a majority of Spacecom's clients are broadcast related, there is a notable expansion in the broadband and telecom sides of the business.
Positive numbers are being generated this year—$110 million in revenue, with an excellent geographic spread, with ongoing development to ensure that Europe, Asia and Africa will continue to contribute heavily to company growth. In 2014, the recorded EBITDA was more than $70 million. During the first quarter of 2015, the company's revenues gained $27 million and the order backlog rose to more than $700 million.
At IBC 2015, one fact will be quite evident—the AMOS brand is becoming far more well-known around the globe: Central and Eastern Europe, all of Africa, the Middle East and Asia, as well as China, Russia and Southeast Asia. A dedicated team of sales, technical, engineering and strategic planning professionals are diligently working to ensure Spacecom's reputation for excellence is maintained far into the future.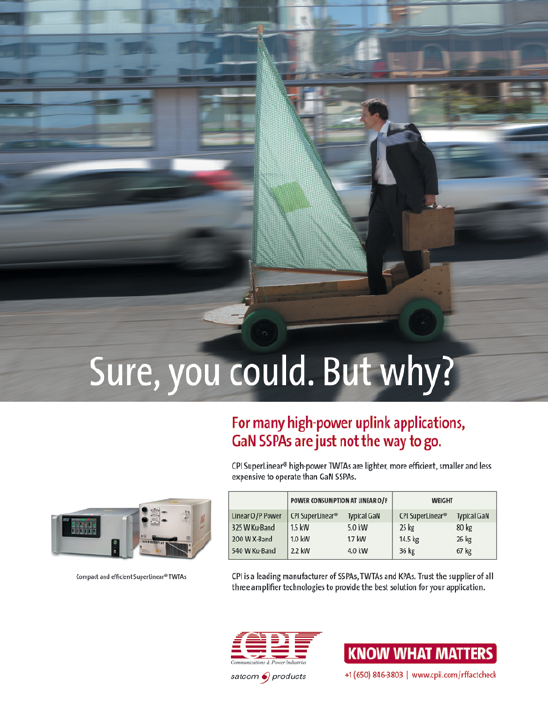 Highly focused efforts for the company rest on the molding of the AMOS brand's future and on the upcoming launch and start of services from the AMOS-6 satellite in early 2016. To be co-located at the 4 degrees West orbital position with AMOS-3, and where it will replace AMOS-2, AMOS-6 will be larger than both of those named satellites combined.
The new satellite will incorporate advanced technologies, such as High Throughput Ka-band spot beams that will enable improved, broadband, Internet access. The satellite's HTS beams will blanket Europe as well as large swaths of Africa, in addition to
Ku-band technologies.
AMOS-6's 39 Ku-band segments and 24 Ka-band beams will provide a wide array of services. With cross-beam and cross-services capabilities, the satellite will serve an important role as a communications carrier between Europe, the Middle East and Africa.
Fitted with numerous new technologies that include electronic propulsion capabilities to save on weight and cost, and HTS capacity and an appealing Mbps cost, the new satellite will open additional markets, including those in Western Europe, and Ka-band spot-beams for broadband access.
AMOS-6 will also make an impact in other areas, as well. The satellite can provide dual-play with UltraHD content to specific markets; 3G and 4G backhaul to smaller sites to enhance low ARPU; IP trunking; Oil & Gas platforms; and Government services, among others. This will be the case not only in parts of Europe, but also in Africa, as well as the Middle East. Spacecom's goal for the satellite fleet is to enable clients to provide customers with superior services to increase their own business profitability.
In pursuing the Western European market, the company determined that our existing CEE clients are ready to expand into Western Europe and that broadcasters and telecom providers in this region are particularly keen to add CEE to their business. These are exciting European business prospects and a solid core of order backlogs awaits AMOS-6 to initiate operations, and bring full capacity online.
In Europe, as well as in other regions, Spacecom is preparing for the change that Ultra HD (UHD) will bring to the broadcast market segments. UHD will be similar to the roll-outs of HD broadcast when that technology first debuted. During the last decade, HD was considered a breakthrough technology because of massively improved picture quality as well as a dramatic increase in large screen television sales. HD's success benefited many companies and the move to UHDTV will likely parallel the HD conversion as this new technology and economics of scale advance into the marketplace.
Whereas today HD is considered a 'basic' product in all pay-TV packages, a majority of today's digital receivers do not support UHD reception. Therefore, for UHD to become more accepted, manufacturers will need to ramp up production and DTH operators will need to make those important large scale strategic decisions to move in that direction.
Communications satellites are the best method by which to quickly launch and deploy quality UHDTV broadcasts on a large scale. The Spacecom fleet is ready for the UHDTV eventuality and, though such might require a number of years to become fully market mature, this change is coming.
Another additional growing business brings together satellite and cellular technologies. Spacecom has created a Satellite-Cellular hybrid solution to drive new business. This hybrid solution offers affordable broadband Internet to users who require excellent service at a cost-effective price. Users can take advantage of satellite for downloading data while relying on cellular or other terrestrial data networks for Internet upload requests and data offload.
Spacecom's excellent solution connects the cellular network and satellite to a central hub hybrid platform on one side and a hybrid terminal at the customer's location. This technology enables new implementations for service providers and operators who can then maintain service in far flung regions as well as in urban areas, which results in more and more hours of use by customers.
As Spacecom moves toward the future with AMOS-7 and AMOS-8, the focus is on the best methods to create the follow-up set of next generation satellites. There are a number of organic growth options as well as a cultivation of ideas from the outside via joint ventures, partnerships and other accords.
Spacecom's long term goal is to build additional business in high demand markets. Going forward has never been more exciting and the opportunities for the company are boundless.
www.amos-spacecom.com/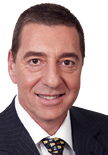 Jacob Keret brings to his position more than 20 years of global business and management experience in the aerospace and telecommunications arena. Jacob served for six years as vice president of marketing and sales at Starling Advanced Communications, an innovator in satellite communication systems. Prior to that, Jacob co-founded Spacecom Satellite Communication Services, a service provider for AMOS satellites. In his role as vice president of marketing and sales at Spacecom, he led a team that generated several dozen million U.S. dollars in sales within a few years and helped build the company into a leader in several European markets.
During his nine years of service at Spacecom, Jacob was personally responsible for the successful AMOS 1, 2 and 3 satellite project businesses. Previously, he held the position of marketing manager in the MBT Division, Space Directorate of Israel Aircraft Industries (IAI). Earlier, as a space systems engineer in the same division, he was responsible for satellite trajectory planning and performance analysis.
---