For the entirety of 2019 many of us were wholly focused on the four main satellite operators — Intelsat, SES, Eutelsat and Telesat — and how much cash they'd receive from the sale of their C-band spectrum over the U.S.
We now know that the FCC will handle the auction itself, probably toward the end of 2020. The four operators will still receive a windfall, but not as much as was once speculated.
---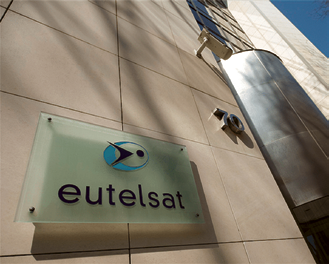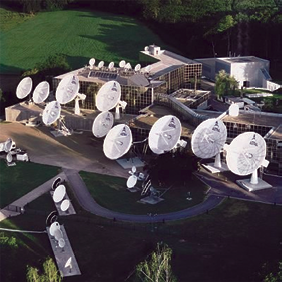 ---
However, that cash dividend will likely start flowing to the operators by the end of 2020 as well as for the following few years. Consequently, Deutsche Bank has upgraded its advice to clients ("Consolidation now looks more likely") on Europe's two giant satellite operators, SES and Eutelsat. The bank, in a comprehensive 57-page report, suggests that it is also time to look at some merger activity in the satellite sector.
The bank's research analysts cite two main reasons for the upgrades: The first — as mentioned — is the better news emerging from Washington on prospects for the two European operators — and Intelsat — to benefit from the restructuring of C-band frequencies over the U.S.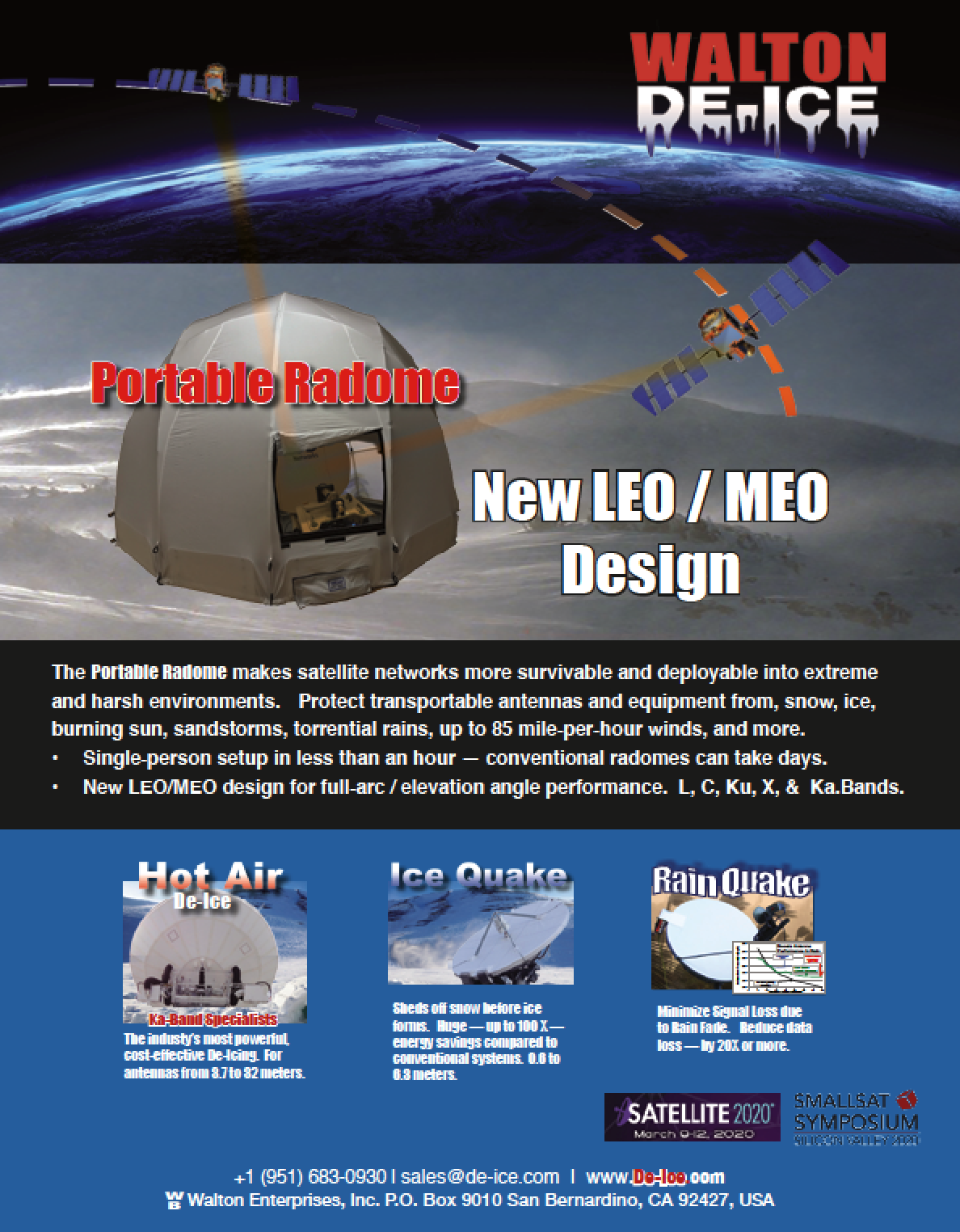 However, the second aspect of the bank's thinking is some form of merger between these three players. SES+Eutelsat or SES+Intelsat. Either would generate many millions in operational savings. "A deal between SES and Eutelsat could realize OPEX & CAPEX savings of ~€100 million — we estimate worth ~€1bn/11 percent to [the pair's] combined market capitalization," said the bank.
Of course, any European merger would need to obtain solid approval from the Luxembourg (SES) and French (Eutelsat) governments. Both have significant shareholdings in their Blue Riband/National Treasure businesses. That is not to say it could "never" happen. As the Deutsche Bank report explains in some detail the benefits, at least for a single major European operator, are too obvious to ignore. However, the report accepts that State approval could be a major hurdle.
The two would manage the monopoly/anti-trust arguments by saying that Europe was over-covered with other players, such as Arabsat, Norway's Thor, Turksat, Nilesat, Russia's Express, HellasSat, Spacecom's Amos, Spain's Hispasat and even Avanti's Hylas.
Indeed, the bank's report says there's less resistance from the French and Luxembourg states. "In particular, the French state (27 percent owners of Eutelsat) and the Luxembourg state, who have resisted a deal in the past, could be more open to the synergies now. Aside from the decline in stock prices, the need for rationalization of Video-related cost base and a joint strategy in Data/Networks to address greater competitive threats from LEO entrants, is becoming increasingly apparent. We expect SES and Eutelsat to be forced to cut dividend payments. Leverage could also become pressing in EBITDA decline scenarios. In February of this year, BPI France, the French Public Investment bank (Caisse des dépôts et consignations and EPIC BPIGroupe) sold 15.5 million shares in Eutelsat; a 7 percent stake in the group, reducing its holding from 26.5 percent to 19.5 percent. Combined with the Le fonds stratégique d'investissement, the French state's ownership fell from 34 percent to 27 percent of Eutelsat."
The bank argues that no single entity has a balance sheet which would be a winner in growth areas. "The growth areas of new lower-orbit satellites (MEO and LEO) offering lower latency and higher bandwidth servicing growing data exchange requirements need national coverage. Main growth area of in flight connectivity requires consolidation. The strongest area of growth; in-flight connectivity in particular, favors global coverage for airlines. SES's MEO constellation currently focuses on the equatorial region, while Eutelsat's KA offer covers only Europe and the Middle East."
Deutsche Bank quotes a recent highlighted comment based on Euroconsult and NSR studies. "Consolidation among service providers has a high probability in the next five years. The ability to provide airlines flexibility so they can master and customize their offer to find the perfect answer to their passengers' needs is one of the key criteria when opting for a connectivity solution. The financial equation for In-Flight Communications remains a challenge for airlines, and they are looking for alternative business models which could lighten the financial burden of connectivity while improving the passenger experience." The bank's report says that there are four key areas of potential synergies.
OPEX
Rationalization of global sales teams, ground and control operations, support functions and real estate.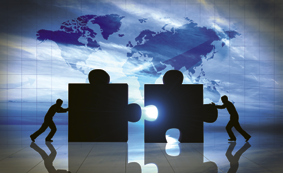 Ground CAPEX
Removal of duplicative ground CAPEX. We estimate ground CAPEX at €60 million for Eutelsat and €100 million for SES.
Growth CAPEX
Shared cost of satellite construction and payloads. Joint procurement of launches, insurance, and suppliers. Shared cost of R&D. Potential reduction/cancellation of further LEO smallsat and Ka-band development project by Eutelsat under SES majority control.
Revenue synergies from combined offer
Greater global coverage, particularly in Aeronautical and Maritime. Potential integration of the Eutelsat and/or Intelsat fleet with SES's mPOWER initiative to allow interoperability between legacy GEO infrastructure and SES MEO lower latency/higher bandwidth offer.
The bank gives as a proof of concept the merger/acquisition in 2006 of New Skies by the then SES Global. "It saw annual cost synergies of €30m and unquantified revenue synergies (SES Company FY2006 presentation). This represented 2 percent of combined sales and 6 percent of combined OPEX based on guidance at the time."
In fairness, the bank recognizes that there was little overlap in the operators' footprints. "(New Skies: India, Middle East & Africa; SES Global: Europe and North America), so OPEX synergies in a potential Eutelsat & SES combination could be larger. We focus on this combination below, although a combination of Intelsat & SES or/and Eutelsat would also have material overlap on US operations." A merger between SES and Eutelsat could lead to OPEX savings of €65 million with a potential to save €85 million," said the bank.
As far as an actual merger is concerned, the bank stated that the current tax credits enjoyed by SES would continue, provided the HD stayed in Luxembourg and helped by SES having a 60 percent larger market capitalization than Eutelsat.
As to the probable benefits from the FCC's decision to itself hold the auction of C-band assets over the US, the bank noted, "We value the SES underlying business ex-C-band at E11; this implies close to zero value for [C-band] proceeds. We were more skeptical than the market was over C-band, but we still see €8 per share value for SES. The combined €18 target price offers 52 percent upside. The parity with Eutelsat on a relative valuation undervalues SES's superior growth prospects. SES has invested heavily, and further MPower investment is captured in our valuation. This should mean the group can hold top-line despite structural headwinds. A Discounted Cashflow [model] now implies 7 percent terminal decline, which is far too harsh. Lastly, SES would be the larger entity in any combination with Eutelsat or Intelsat. It would own and realize the majority of synergies in any merger combination."
Deutsche Bank raised Eutelsat from SELL to HOLD, and SES upgraded to BUY.
However, as a reality check, Deutsche Bank tells investors that any merger activity is not going to happen tomorrow. "The obstacles are still likely to materialize. Talks between governments on any merger could be prolonged and a clear C-band proceeds value for SES could still take >12months. So, a deal is unlikely to be imminent."
Besides, it's fun to speculate.

Senior Columnist Chris Forrester is a well-known broadcasting journalist and industry consultant. He reports on all aspects of broadcasting with special emphasis on content, the business of television and emerging applications. He founded Rapid TV News and has edited Interspace and its successor Inside Satellite TV since 1996. He also files for Advanced-Television.com.
In November of 1998, Chris was appointed an Associate (professor) of the prestigious Adham Center for Television Journalism, part of the American University in Cairo (AUC), in recognition of his extensive coverage of the Arab media market.
---