Arianespace Launches the Boeing Built SES-15 Satellite Via a Soyuz Rocket
SES's's first hybrid satellite — the SES-15 — that offers a mix of widebeam coverage and HTS capacity, lifted off on May 18 aboard a Soyuz rocket at 0745 hours, local time, courtesy of Arianespace.
Designated Flight VS17 in Arianespace's launcher family numbering system, this will be the second-ever mission to geostationary transfer orbit performed by Soyuz from the Guiana Space Center in French Guiana.
This SES satellite will be positioned at the new orbital location of 129 degrees West — the satellite will offer extensive coverage over North America, Mexico and Central America, stretching from Arctic Alaska to the South of Panama and from Hawaii to the Caribbean.
The satellite will also provide additional Ku-band wide beams and Ku-band HTS capability, with connectivity to gateways in Ka-band.
SES-15 will serve the aeronautical sector and enable other traffic intensive data applications, such as are required by government, VSAT networks and the maritime communications market segment.

SES-15 will serve major global inflight connectivity and entertainment providers who have made significant, long-term pre-commitments for capacity.
Thanks to its extensive coverage, SES-15 will be the first satellite to enable airline passengers to access full, seamless HTS coverage from New York all the way to Hawaii — or from Alaska to Mexico.
SES-15's high throughput payload will deliver optimized and flexible coverage for major global inflight connectivity and entertainment (IFC/IFE) service providers, such as Global Eagle Entertainment, Gogo and Panasonic Avionics.
In addition, SES-15 has a dedicated wide beam that is designed to enable IFC/IFE providers to deliver live TV content on all flight routes across the US, including Hawaii and Alaska, as well as Canada, the Caribbean and Mexico. This unique combination of beams allows IFC/IFE providers to optimize HTS capacity use for Internet traffic and wide beam coverage for broadcast content.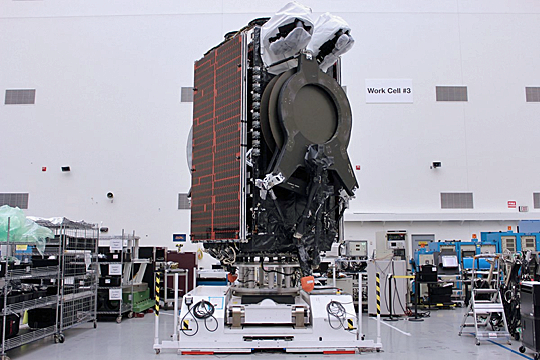 The satellite will also enable VSAT networks and other traffic intensive data applications in the government and maritime sectors.
SES-15 is also equipped with a dedicated wide beam that will allow IFEC providers to offer live broadcast of TV content on all flight routes across the entire region.
This unique combination of beams enables IFEC providers to optimally use HTS capacity for Internet traffic and wide beam coverage for broadcasting content.
The satellite will carry a Wide Area Augmentation System (WAAS) hosted payload that will enable the Federal Aviation Administration (FAA) to augment the Global Positioning Systems (GPS) with the goal of improving accuracy,integrity and availability for the aviation industry.
The HTS capacity of SES-15 will also help meet the increasing demand for maritime connectivity, as the number of connected ships is expected to grow from over 50,000 in 2015 to approximately 109,000 by 2025 in North America.
The satellite will also provide ideal coverage over the Caribbean, where cruise tourism is thriving, accounting for 40 percent of the total cruise ships sailing worldwide.
SES-15 will offer high-speed broadband services for other traffic-intensive data applications such as government and enterprise networks.
For example, the satellite's HTS capacity will offer optimal coverage to the growing number of enterprise VSAT sites in Central America and the Caribbean, which is expected to increase to 148,000 by 2024 and will namely enable rural connectivity, corporate broadband, and banking.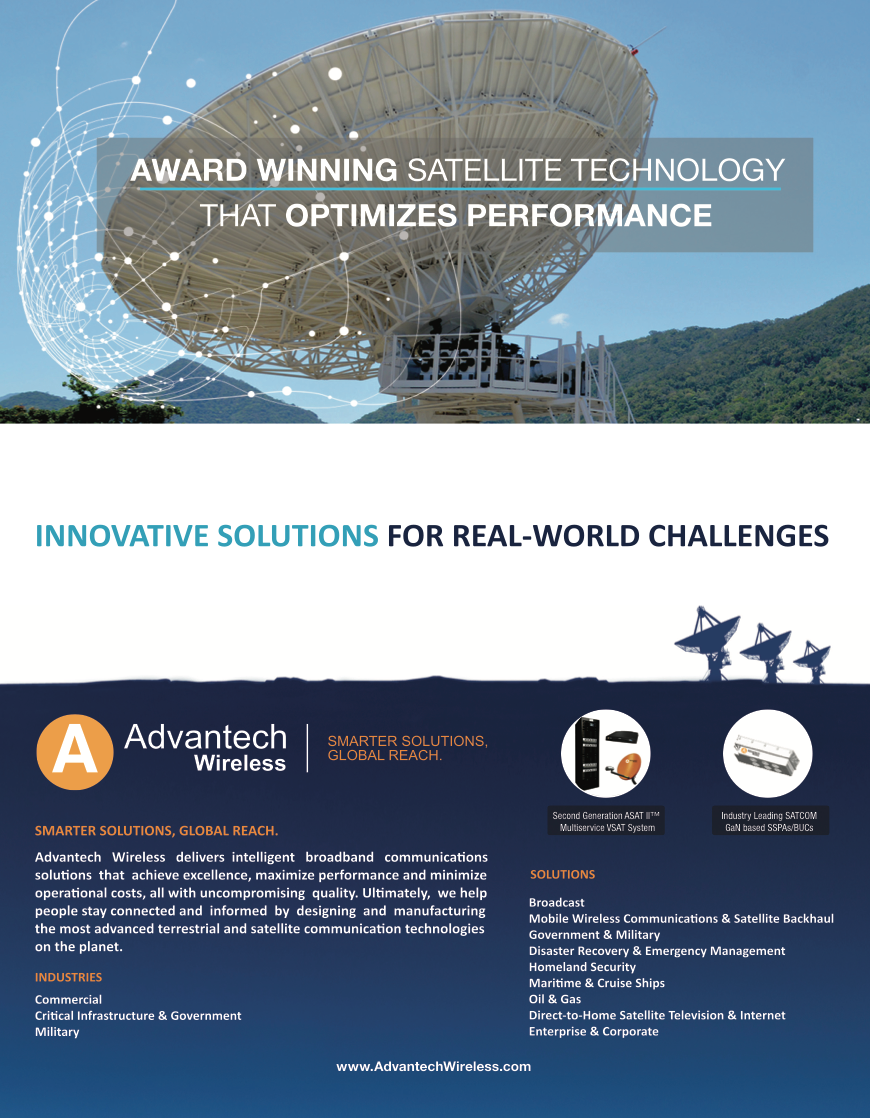 SES-15 was built by Boeing Satellite Systems International and is designed to operate for 15 years in geostationary orbit.
The 2,300-Kilogram satellite was originally booked as a lower-berth passenger on the Ariane 5 launch vehicle that typically ferries pairs of satellites into orbit — an upper slot passenger in the six-metric-ton range and a smaller satellite hidden under the launcher's Sylda adapter with a mass of two to three metric tons.
The switch was made in late 2016 to decongest Arianespace's growing manifest of lower passenger payloads and move forward in a long line of satellites awaiting liftoff.
This is an all-electric 702SP satellite and is the 12th satellite in more than 25 years that SES has ordered from Boeing. The satellite includes up to an 8 kW payload and weighs 2.3 tons. The satellite will be equipped with an electric propulsion system for orbit raising and on orbit maneuvers.
"The successful launch of SES-15 is the first of our three planned hybrid satellites, which have both wide beams and high throughput capability. SES-15, along with the soon-to-be launched SES-14 hybrid satellite, and our existing in-orbit satellites, offer the most resilient aeronautical connectivity platform in North America," said Martin Halliwell, Chief Technology Officer at SES.
"SES-15 will allow us to strengthen our ability to provide next generation services in data-intensive markets such as maritime and corporate broadband," Halliwell added.
"SES is a long-standing partner, and we are delighted to be part of its important journey in serving the ever-growing aeronautical and data markets by successfully launching SES-15 on a Soyuz rocket," said Stephane Israël, Chief Executive Officer at Arianespace.
Learn more about SES-15
www.ses.com/newsroom/launch-ses-15
www.ses.com
www.arianespace.com
www.boeing.com
---
An ETL Systems Product Parade at IMS 2017
ETL Systems exhibited their range of RF Components at the International Microwave Symposium (IMS) — the annual international meeting for technologists involved in all aspects of microwave theory and practice — that occurred in Honolulu, Hawaii, from June 4-9.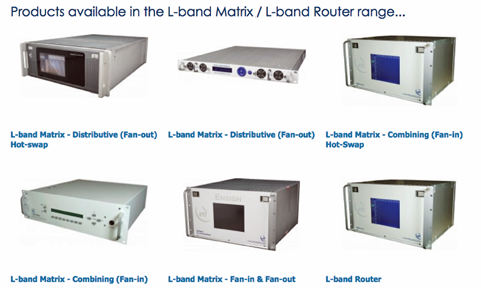 ETL Systems RF Components were recently used in the building of broadcast technology and service provider, Timeline Television's, first UHD production truck for use with major UK broadcasters. ETL components were also selected by ND SatCom to upgrade a VSAT system for an air traffic control provider in Africa.
At their IMS stand, ETL will displayed their expanded portfolio of RF and microwave solutions, which now includes GPS over Fiber and other Global Positioning System (GPS) / Global Navigation Satellite System (GNSS) products such as GPS lightning arrestors, GPS line amplifiers, GPS splitters and GPS attenuators. Typical fields of application for these products include Position, Navigation & Timing (PNT).
ETL's GPS over Fiber is provided with short circuit protected 12V 500mA antenna power, with LED indicators for module and antenna power and status.
Single or dual redundant external power supplies are available as an option.
The indoor receive modules feature antenna fail alarm pass through and can be provided as standalone units or housed in a 19" rack mount chassis, which can hold up to four modules.
Rounding off ETL's expanded portfolio were new RF and microwave custom filters, an outdoor range of components and waveguide assemblies.
ETL is able to offer custom RF and Microwave filters as well as various connector types for many fields of application, including: telecom infrastructure, satellite systems, microwave links, test and instrumentation, cellular applications, military communications and radar networks.
The company can also supply cavity bandpass filters working within a frequency range of 100 MHz to 40 GHz and also microstrip filters, including suspended substrate technologies, for broadband performances covering frequencies within DC to 20 GHz.
ETL Systems also now offers precision made waveguide components for RF and microwave systems, which are all made to the highest quality standards and use International Flange styles and finishes to suit.
Components are available in aluminum, brass or copper waveguide with aluminum or brass flanges fitted. Frequency ranges up to 40 GHz, & WR-650 to WR-28.
ETL's GPS/GNSS over Fiber can transport a GPS signal from an antenna to a GPS receiver up to 10km away and the outdoor transmit unit features an IP65 rated weatherproof housing with flexible mounting options, this according to Dominic Overton, Components Sales Executive, at ETL Systems.
Dominic continued by noting that the company is seeing an increasing number of customer requirements for L-band components to be installed outdoors in weatherproof housings for SATCOM applications, which is why ETL is expanding its range of standard RF components IP65 and IP67 rated for outdoor applications to now include RF Splitters/Combiners, Couplers, Multiplexers, Bias Tees, Impedance Transformers, and Line Amplifiers.
www.etlsystems.com/
---
Bolivian Space Agency Gets the Edge and Selects Gilat
The Agencia Boliviana Espacial (ABE), Bolivian Space Agency requested Gilat Satellite Networks Ltd.'s expertise and placed an initial order for a SkyEdge II-c hub, high-throughput Gemini VSATs, SatCare maintenance and training as the basis for a national VSAT platform for its Tupac Katari Satellite Program.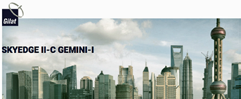 ABE Executive Director, Ivan Zambrana, stated that they have been providing space segment services since April of 2015.
With their new satellite network in place, they will be able to offer complete connectivity solutions.
They believe that Gilat's SkyEdge II-c technology will enable a range of high-quality, high-throughput services to their customers, making it the perfect match for their Tupac Katari satellite.
Russell Ribeiro, Gilat LATAM's Regional Vice President, added that once ABE launched its own satellite, they enabled them to become a fully integrated satellite operator.
The first step was to acquire its own hub and VSATs to serve as the foundation of a nationwide network.
The next step is to pursue opportunities together with government agencies, mobile operators and DTH companies for projects including elections, disaster recovery, Internet-to-home and more.
www.gilat.com/
---
Euroconsult Reports on Government Space Program Spending
According to Euroconsult's newly released research report, Government Space Programs: Benchmarks, Profiles & Forecasts to 2026, global space budgets totaled $62.2 billion in 2016, down 2 percent from the previous year — governments launched 75 satellites, less than the historical peak of 2015 but in line with the last five year average.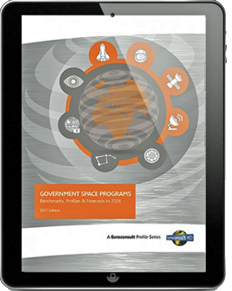 "The good news is that 2017 should mark a turning point with budgets recovering growth after five years of erosion," said Steve Bochinger, COO at Euroconsult and editor of the report. "The last few years were marked by opposing trends between countries boosting their spending and those forced to apply cost-cutting measures. Most countries, especially the leading ones, should converge into a new investment cycle that should drive up investments in space programs globally for the coming years."
The report forecasts global spending to grow at an estimated $79 billion invested annually in government space programs by 2026.
The number of countries investing in space is steadily increasing, with 70 countries in 2016, up from 47 a decade ago. In the coming years over 80 countries are planning to invest in space technologies and capabilities, showing that governments consider space a valuable investment to support their national socio-economic, strategic and technological development.
Along with a strategic outlook containing global trends and detailed profiles of top space programs, Government Space Programs: Benchmarks, Profiles & Forecasts to 2026 assesses current and future trends for each major space application.
Key findings of the report include:
• Civil programs account for a growing proportion of global expenditures (65 percent). Defense and civil expenditures were almost on par at the end of the last decade.
• The US, by far the world's largest space spender with $35.9 billion estimated in 2016, has started to reverse the budget slide initiated in 2010 from which it lost 25 percent of its investment.
• China overtook Russia in 2016 as the second largest space program at an estimated RMB 32.6 billion ($4.9 billion), growing at 11 percent CAGR in local currency.
• After 15 years of continuous and strong growth, Russian investment in space dropped sharply in 2016, due to budget cuts, down by 20 percent in local currency (RUB 213 billion, $3.2 billion).
• Another four countries plus the EU invest over $1 billion in their space programs: Japan, France, Germany and India.
• Manned spaceflight is the largest expenditure with $11.4 billion invested. The development of next-generation orbital infrastructures and future space exploration missions will support growing investment in the domain. Earth observation, at $10.9 billion, is the second-highest spending area with 58 countries investing, the highest of any application. Launchers come third at $6 billion as Asia posts strong growth, with China equaling US orbital launches in 2016.
To learn more about this highly informative report:
www.euroconsult-ec.com/shop/home/94-government-space-programs.html
---
EO Challenge is a Win-Win
Airbus Defence and Space is constantly looking to improve technology, and encourages all sizes and shapes of companies
to participate.
In this recent event, Airbus Defence and Space has launched the "Global Earth Observation Challenge," in which the company encourages start-ups worldwide to innovate and develop new applications primarily based on Airbus satellite data.
The results of these creative ideas are designed to bring new developments of Earth observation services, as well as ground-breaking solutions.
Companies interested are invited to join the Airbus Defence and Space Global Earth Observation Challenge by registering at www.agorize.com/en/challenges/airbus-challenge.
The goal of this four-month challenge is to create added value for new businesses focusing on themes such as forestry, agriculture, smart cities and maritime, but can be enlarged to any other themes that would be judged relevant and are important topics for the global population.
The first two months will be dedicated to forming ideas, followed by two other months of developing the same. Five finalist start-ups will have the chance to pitch their pioneering project in front of Airbus Executives and selected stakeholders.
The challenge winner will receive a voucher worth 50,000 euros for satellite data as well as coaching for the development of their start-up.
The second winner will be rewarded with satellite data vouchers worth 20,000 euros, the third 15,000 euros, the fourth 10,000 euros and the fifth will get 5,000 euros.
Participating in this challenge will also include the opportunity of being integrated to the Airbus BizLab, the global aerospace business accelerator.
---