Priya Patel has been managing some of NSSLGlobal's largest key client relationships for more than nine years, growing with NSSLGlobal through various sales and marketing positions, with her current position being the General Manager at the company's Singapore office.
Sally-Anne Ray has been Managing Director of NSSLGlobal since July 2013. Sally previously held the position of Sales Director and then Chief Operating Officer at NSSLGlobal, and has been in the global satellite and communications industry for over 20 years.
SatMagazine (SM)
Priya, what is the extent of the opportunity for satellite communications' providers in the APAC region?
Priya Patel
The APAC region has always been a hub for the commercial marine and shipping trade, but with many maritime companies moving their communications and IT departments to the Far East, the need for a local Asian presence has definitely increased.
We have witnessed a number of our key clients looking for enhanced levels of local support for their activities in APAC. As a result, we have increased our presence in this important region by opening an office in Singapore alongside on-the-ground representation in Malaysia, Thailand, Hong Kong and South Korea.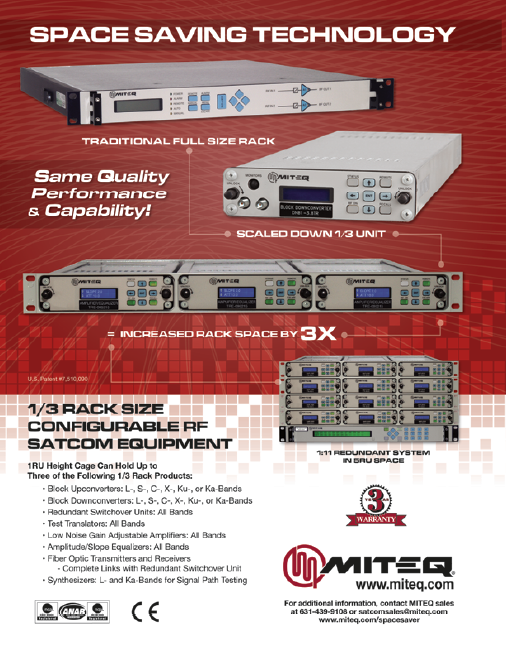 Across APAC, we see a large variation in the demand for broadband SATCOM. The growth rate and maturity of the market varies by region as well as for the individual countries and even by the various maritime sectors within that country. For example, in Singapore and Hong Kong, there is already a high penetration of broadband on vessels, whereas the market in Malaysia is slightly less mature.
I find individual countries in this region simply move at their own speed—it's not always a case of how mature the shipping market is itself, but more of a case as to when the cultural shift toward expecting better on board communications occurs. To capitalize on this growing demand, companies such as NSSLGlobal must build a global redundant network coverage as well as continue to provide further on-the-ground support in terms of local sales representatives and service engineers.
SM
Are there specific challenges for companies selling to the APAC markets and how can these be overcome?
Priya Patel
The maritime market in the South Pacific region is extremely cost conscious due to the region's heritage as a commercial shipping hotspot. NSSLGlobal will never be the cheapest in the marketplace but we pride ourselves on providing the best value for money. Our policy is to provide our customers with an inclusive "global local" service alongside extended global warranty support included within their monthly fixed price.
Adherence to the Maritime Labor Convention 2006 (MLC 2006) legislation is another challenge facing the shipping and maritime industry as a whole and the APAC region is no exception. The new regulation, which came into effect last August, established minimum working and living standards for all seafarers working on ships flying the flags of the ratifying countries.
A key part of this is providing crew members with access to any high quality broadband and communications services onboard. With technology continually evolving and businesses embracing new solutions to improve efficiency and margins, this means ship owners are realizing the need to stay at the forefront of their market. As a result, vessels with traditional satellite communications are struggling to maintain their bandwidth use and customers are increasingly looking around for broadband systems.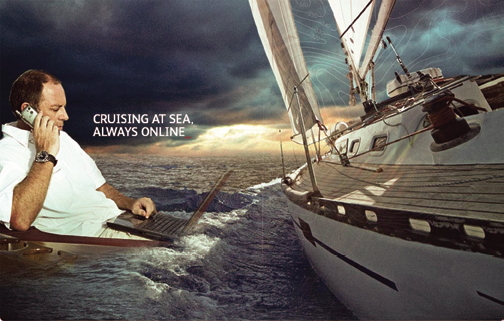 Even with the latest broadband systems on board, however, providing the same user experience to crew on board, as at home, is much harder in practice, no matter the advances in satellite technology. Broadband at sea is still restricted in bandwidth when compared to broadband at home. For example, if a vessel with 20 crew members, each owning two devices, are connected to the ship's crew network, but none have remembered to turn off automatic updates or to stop cloud connections to a land based service, that's potentially 40 devices looking to continuously connect and consume data.
Managing access is critical—monitoring the number of connected devices on board and enforcing a crew fair use policy is essential if ship owners wish to ensure a happy crew and to obtain the best value broadband airtime package. Through NSSLGlobal's Cruise Control service and Best Practice Guide, which comes as part of our Cruise-IP package, we can help our customers prioritize their operational communications, as well as manage their total data consumption to ensure fast speed and equitable bandwidth for all.
SM
What are NSSLGlobal's specific priorities in the APAC region?
Priya Patel
We are committed to continually expand our "global local" presence. As a company, we aspire to provide a truly global service—this means offering local representation, engineering and technical support in as many different countries as customers demand. This is particularly important in areas such as the APAC region, where customers like to work with locally based companies and, more importantly, people they can rely on to complete a job. This commitment to building our physical presence as well as our global satellite communications network allows us to provide a better service for our existing customers; such also gives us valuable insight into the evolution of the SATCOMs markets that are taking place in the individual countries, allowing us to take advantage of new business opportunities as they evolve.
SM
Sally-Anne, how will the opening of the new Perth teleport enhance NSSLGlobal's VSAT offering?
Sally-Anne Ray
The opening of the new teleport at the Perth International Telecommunications Centre is strategically important for NSSLGlobal. This teleport has enabled us to extend our VSAT Ku-Band network in the South Pacific territory to cover Australia and New Zealand. The new operation has also helped us to meet customer demand for a local point of presence in the growing Australasia market.
The addition of Eutelsat's E172a South Pacific satellite beam makes NSSLGlobal's Cruise-IP and Broad-IP one of the most comprehensive VSAT networks in the industry, encompassing six teleports and 21 satellite beams.
This latest investment is an integral part of our ongoing commitment to providing customers and partners with the highest quality satellite communications across the globe and follows on from the opening of our sales and support office in Singapore last year. Looking to the future, we will continue to add to the geographic reach of our network as and when satellites become available.
SM
What are the benefits of being able to provide a local presence in different geographical regions?
Sally-Anne Ray
The biggest benefit of opening a teleport in a new location is being able to provide on-the-ground technical support. We already offer remote 24/7 technical support, 365 days a year, and our technical support team is highly trained to deal with any kind of problems that might arise, regardless of location. However, we appreciate that, in many regions, customers prefer to deal with a provider with a local point of presence. We believe the opening of our new teleport in Perth, combined with our Singapore office, shows our commitment to our customers in Asia and Australasia.
For further information regarding NSSLGlobal, please visit http://www.nsslglobal.com/