EM Solutions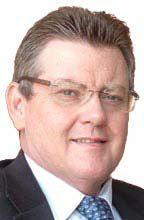 by Jamie Smith, Director, Marketing and Sales
What successes did EM Solutions enjoy over the past year?
EM Solutions continued to enjoy success with its best in class Ka-band SATCOM-On-The-Move (SOTM) terminal. The terminal was originally developed in 2009/2010 for the Australian Defence Force for use on the Wideband Global SATCOM (WGS) satellite constellation under the sponsorship of the DSTO (Defence Science and Technology Organization).
The ADF contracted EM Solutions in 2011 to build three additional terminals to achieve
Technical Readiness Level seven
(
TRL-7
) and to conduct WGS certification for the SOTM terminal. These three new terminals are now built and EM solutions has completed WGS Phase #2 SOTM certification testing—the terminal has passed all of the tests. The next step is to manage the SOTM terminal's entry into WGS Phase #3 certification testing in the USA as soon as possible.
In addition, EM Solutions won a tender in May 2012 with Tokyo based partner
Jepico Corporation
to provide its Ka-band SOTM platform to the Japanese Government's
National Institute of Information and Communications Technology
(
NICT
). The project is currently in build phase, with delivery expected to be achieved in early 2013 for acceptance testing in Japan.
What challenges did EM Solutions need to overcome this past year, and what challenges will the satellite industry—and specifically your market segment—face over the next few months?
Several years ago, EM Solutions set out to design and manufacture the world's best Ka-band SATCOM RF equipment—SSPA/BUC's up to 20W linear and LNB's. In spite of our current customer's delight with the overall quality, performance, reliability and unrivaled power to size / weight of our Ka-band SSPA/BUC and LNB product offerings, the overall Ka-band ground equipment terminal and RF system market demand has been slow in establishing itselff.
Why? There are already significant numbers of Ka-band satellites in orbit and the USA / Australia-led WGS program is in the process of signing up more countries to share in the global constellation's bandwidth. We hope for more terminal acquisition programs to roll-out in the not-too-distant future.
What upcoming projects are in the works and what may we expect to see from EM Solutions over the next three to four quarters?
EM Solutions remains committed to invest a significant proportion of our annual revenues into Ka-band RF product Research and Development in response to what we perceive as key technology drivers—wide-band radios (up to 2GHz, switchable between 500MHz and 1GHz bands), high power SSPA's (up to 150W output power (Psat) at Ka-band), small and lightweight SSPA/BUC's mounted straight onto the dish with integrated linearizers as well as watching out for emerging component technology such as GaN.
As part of a vertically integrated company, EM Solutions Operations Division will continue to invest in the manufacture of the company's own products, providing rapid turn-around of prototypes called for by our Engineering design teams. The Division also works with a range of contract manufacturers to assemble products that are in large quantity production, while retaining test and final assembly at EM Solutions' Australian headquarters.
The Division will also provide an extensive range of manufacturing support services to ensure client needs are met when the final products are activated for work in the field.
The Company will continue to build a proven team of engineering experts with deep microwave, electromagnetics, digital, control systems, telecommunications, and industrial design experience under the one roof. In fact, the engineering and manufacturing teams have a combined total of more than 600 years' experience working on microwave and RF products and systems that are engineered to order for customers. This means the Engineering Services team is able to respond more rapidly than most other teams in developing products specific to stated needs, as many solutions can be based on EM Solutions' pre-existing extensive product range.
Although we advertise a broad range of our most commonly requested products, if there are specific requirements not covered, chances are such that our teams we will continue to be able to tailor an existing RF or microwave design in the 1 to 40GHz frequency range to meet customers' needs. Systems, such as our Ka-band SOTM terminal, or the Ku-band
E1000
microwave radio link, prove EM Solutions' expertise in microwave circuits as well as in developing complex electromagnetic antenna feeds, digital signal processing, filtering and demodulation, firmware control, and mechanical control and design as well.

We have also recently expanded our proactive marketing and sales efforts with a view to signing up new distribution partners and integrators across the globe in key markets. These include the USA, and Europe to complement existing, long standing sales channel partners such as
Phiteq Telecoms
in France, UR Group in Italy,
G-Tech Ltd.
in Israel,
WellBe
in Hong Kong / China,
Jepico
in Japan, and
Vanguard Engineering
in Maryland, USA. We also plan to expand our reach through the Australian Defence Force's Global Supply Chain program with major defence primes such as
Thales
Australia
,
Boeing
,
Lockheed Martin
,
Raytheon
, and so on.
EM Solutions continues to participate in major SATCOM industry events that include the Satellite symposium in Washington DC, MILCOM and IBC in Amsterdam.
* * * * * * * * *
Hermes Datacomms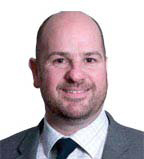 by Bill Green, Global Account Director
What successes did Hermes Datacomms enjoy over the past year?
Hermes continued to support the Oil & Gas sector customers in both the "business as usual" and new and even more challenging areas.
Hermes built upon the current customer base with a number of renewals and upgrades to existing contracts, which is evidence of the confidence the Company has built in this dynamic business sector. Most exciting was the reception by customers to the newly launched
Intelligent Network Outsource
(
INO
) proposition, which addresses key market concerns including the focus on management of internal users and customers within the oil & gas company all the while minimizing the resources necessary to manage service provider contracts and creating cost efficiencies. A number of customers have acknowledged and welcomed this unique marketplace approach. Hermes Datacomms has experienced customers supporting the proposition in a most concrete manner—with their budgets. As a result, the Company has gained a number of new contracts.
Hermes Datacomms continued to specialize in providing Wide Area Communications to the upstream Oil & Gas secto, worldwide. With more than 20 years of experience and service in 54 countries, Hermes Datacomms forged forward in this active market segment by providing the satellite and fibre links to some of the most remote and challenging locations—onshore and offshore.
The Company continued to offer solutions tailored specifically to the Oil & Gas industry as well as international connections, managed networks and oilfield infrastructure. Hermes Datacomms remains proud of its listing in
The Sunday Times Tech Track 100 2011
as one of Britain's 100 private tech companies with the fastest-growing sales over a three year period of time.
What challenges did Hermes Datacomms need to overcome this past year, and what challenges will the satellite industry—and specifically your market segment—face over the next few months?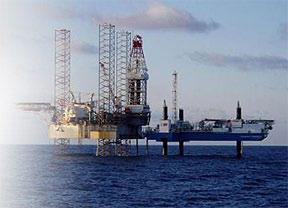 Hermes continued to be challenged by the short timescales and dynamic requirements that are quite typical in the Oil & Gas sector. Hermes has demonstrated successful flexibility with the commercial sector and is able deploy equipment and personnel to meet deadlines and support drilling operations quickly and successfully—keys to revenue generation for our customers.
Technically, Hermes has enabled critical data to be shared and decisions to be made more rapidly as well as offering full support for crucial back office functions and crew welfare.
Geographically, Hermes continues to support customers in metropolitan areas as well as in remote and offshore regions. Hermes added
Ethiopia
,
Kurdistan
,
Kenya
and
Mauritania
to an ever-increasing country capability list. Such coverage now supports 92 percent of the Oil & Gas producing regions across the globe.
What upcoming projects are in the works and what may we expect to see from Hermes Datacomms over the next three to four quarters?
Next year's focus will continue to be on maintaining the SLA for existing customers and supporting their key revenue earning projects across the globe.

Strategically, Hermes will look to increase their global footprint. Such will include areas in Africa and South East Asia. Our
INO
continues to receive plaudits from customers and it is expected that the marketplace will continue to embrace this commercially progressive model.
Projects in the pipeline include delivering communications via satellite as well as terrestrially in
Angola
,
Mauritania
,
Kenya
,
Brunei
and throughout most of the Oil & Gas producing regions as demand necessitates; at the time of this writing, there will be projects raised that will be in delivery by the time of SatMagazine's publication.
* * * * * * * * *
HTN Communications

by Christian Kneuer, Senior Director, Operations + Client Relations
What successes did HTN Communications enjoy over the past year?
The past year has been a busy and exciting time for HTN. One of our biggest accomplishments has been the renewal of our contract with the MLB Network to provide backhaul services for the Ballpark Cam, installed at all 30 MLB ballparks in the U.S. and Toronto, Canada. Baseball fans love this Emmy Award-nominated system, which provides up-close video of players going through batting and fielding practice and other non-game activities. Plus, it offers interesting footage and interviews to supplement the MLB Network's pre- and post-game programs and analysis. We've been supporting the
Ballpark Cam
since the MLB Network's launch in 2009, and the new contract extends our partnership for another three seasons.
Speaking of the MLB, HTN provides seamless point-to-multipoint live HD transmissions from every MLB venue (just what we do for the NBA and the NHL). Another huge accomplishment this year has been the completion of a major new network infrastructure at all 30 MLB stadiums. By upgrading the network to 1.48Gbps HD-SDI local loops, we're delivering a tenfold increase in usable bandwidth for MLB broadcasts. These improvements will pave the way for the MLB Network to add additional cameras and services, and expand Ballpark Cam's usage for high-profile MLB Jewel Events such as the
All-Star Game
, the Postseason and
World Series
.
In addition to MLB Networks, two more examples this year are satellite-driven
DIRECTV Sports
Networks
, parent company of
ROOT SPORTS
™, and
Altitude Sports & Entertainment
. DIRECTV Sports recently renewed our contract to provide A/V backhaul services for ROOT SPORTS' away broadcasts of all
Pittsburgh Penguins
hockey games, as well as
Pittsburgh Pirates
,
Colorado Rockies
, and
Seattle Mariners
baseball games.
In addition, we will now provide full-time connectivity between ROOT SPORTS' regional studios in Pittsburgh, Denver, and Bellevue, Washington, and its master control location, managed by Encompass in Atlanta, to facilitate studio shows as well as pre- and postgame broadcasts. For Altitude Sports & Entertainment, our contract has been extended to continue providing A/V backhaul services for Altitude's broadcasts of all
Denver Nuggets
NBA and
Colorado Avalanche
NHL games.
What challenges did HTN Communications need to overcome this past year, and what challenges will the satellite industry—and specifically your market segment—face over the next few months?
Just like other segments of the broadcast market, including truck companies and networks, our business can be severely affected by the collective bargaining in major league sports. In the latter half of 2011, the NBA lockout posed some real challenges—and we're dealing with an even bigger threat now with the NHL lockout. Cancelled games mean lost revenue, which makes our business interesting at times—but the diversity of our client base is one thing that has kept HTN going since the 1960s with the launch of our first backhaul service for the
Madison Square Garden Network
.
What upcoming projects are in the works, and what may we expect to see from HTN Communications over the next three to four quarters?

We're continually building out our transport infrastructure to ensure high network performance and the increased bandwidth necessary for new broadcast and data-intensive services.
As the latest example, we are in the exploratory stages of installing a new, full-time connectivity and transmission equipment architecture at all Major League Soccer and NFL venues. It's similar to the infrastructure we already have in place for NHL, MLB, and NBA stadiums. Staying on the leading edge of technology is a core value at HTN, and our commitment to research and development will help ensure that we can deliver top-quality results for our sports broadcasting clients well into the future.
* * * * * * * * *
Hughes
by Pradman Kaul, President
What successes did Hughes enjoy over the past year?
Clearly, the launch on July 5 of our next generation
EchoStar
®
XVII
satellite, with
JUPITER
™ high-throughput technology was the most significant event. With well over 100Gbps of Ka-band capacity, it's the cornerstone of our new
HughesNet Gen4
consumer Internet service in North America, delivering greater speeds—from 10Mbps up to 15Mbps—and enabling customers to do more online than ever before.
Since unleashing service on October 1, we're experiencing increased demand in what was already the fastest growing business at Hughes—now with more than 700,000
HughesNet
subscribers, the world's #1 high-speed satellite Internet service—and the largest Ka-band network of any kind.
On the enterprise side, notable wins include expansion of the Camelot lottery managed network in the U.K. to over 38,000 sites; major networks by our subsidiary in India—named a repeat winner of 'Best VSAT Operator'—including banking and digital cinemas; the launch in April of
Yahsat
's Ka-band
YahClick
service throughout the Africa/ Middle East region employing Hughes ground system technology; and in Europe, expansion of our ground network supporting
Avanti
's
Hylas 2
satellite launched in August, following
Hylas 1
last year.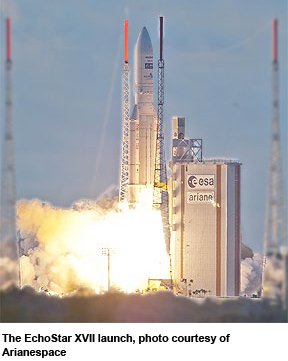 What challenges did Hughes need to overcome this past year, and what challenges will the satellite industry—and specifically your market segment—face over the next few months?
The economic downturn has clearly constrained growth in the corporate and government sectors, in particular in Europe and North America. Yet this has meant many organizations are seeking to improve their productivity and bottom lines, which is why we continue to push the envelope of managed services and powerful value-added applications—especially for distributed enterprises—where, for example, in retail and hospitality sectors, Hughes digital signage solutions delivered via satellite help boost sales and provide back-room online training for personnel.
On the regulatory front, through the diligent work of
GVF
and other groups, we continue to successfully defend against encroachment by the wireless industry for satellite spectrum—in particular, C-band. In the U.S., we've joined forces with wireline, wireless and media groups in lobbying against the Federal Communication Commission's proposed higher regulatory fee structure.
What upcoming projects are in the works and what may we expect to see from Hughes over the next three to four quarters?
In 2012 we crossed the milestone of three million cumulative terminals shipped to customers in more than 100 countries—there's no let-up in our strategy to invest in both satellite broadband technology and services—in particular, Ka-band.
As noted earlier, the Ka-band footprint globally now covers North America, Europe, MEA, and, next year, will likely include Latin America and Russia. Hughes is well positioned to capture our usual 50 percent or more market share as opportunities arise, and we see a bright future globally for satellite broadband across all sectors—especially consumer, as more Ka-band means greater capacity and affordability.