James B. Kramer joined Integral Systems in1999. He is the Senior Vice President and General Manager of the Civil & Commercial Group at Integral Systems. In this role, he is responsible for the Civil Programs Division, the Commercial Programs Division, and two wholly owned subsidiaries located in Toulouse, France and Newcastle Upon Tyne, United Kingdom. Before assuming his current role, Mr. Kramer served in a variety of positions for the company including: Senior Vice President and General Manager of the Commercial Group, Vice President of the Commercial Programs Division, Director of Commercial Command and Control Systems, and Program Manager for the company's efforts on the Intelsat and New Skies satellite programs. Prior to joining ISI, he worked for Orbital Sciences Corporation as a Mission Operations Lead, and for Orion Satellite Corporation (later part of Loral Space & Communications), where he held various positions in the satellite engineering and operations department. Mr. Kramer is a member of American Institute of Aeronautics and Astronautics and active in the Satellite Industry Association and the Aerospace Industries Association. He holds a Bachelor of Science degree in Aerospace Engineering from the University of Virginia.
SatMagazine (SM)
Mr. Kramer, thanks for joining us in this issue. Can you tell us about your background and your current position with Integral Systems?
James Kramer
After graduating from the University of Virginia with an Aerospace Engineering degree, I was fortunate enough to get a job with a small startup satellite operator called Orion Satellite Corporation, which was later acquired by Loral Space and Communications.
At Orion, I was part of small engineering team that provided me with the opportunity to be involved in all aspects of satellite engineering and operations. The team included some very experienced members who instilled in me the importance of building solutions from the best possible technology with consideration for life cycle cost. We learned, sometimes the hard way, that there is always a cheaper way to do something, but in the long run that solution might not be the most cost-effective one for that particular situation.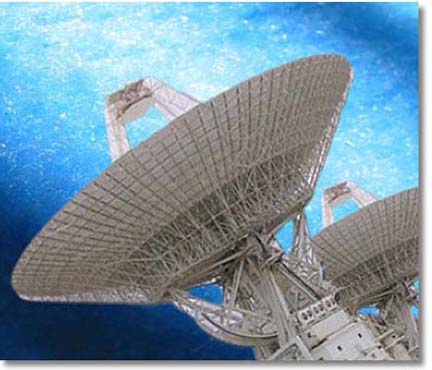 As the company grew, the team had a hand in shaping the ground system and the satellite operations concept, which is a pretty unique opportunity for a young engineer. I still take great pleasure working with startup companies during the initial stages of their ground system design and implementation. Understanding their unique needs and delivering the solution that meets those needs in a cost-effective manner and can scale with their growth is the definition of a successful deployment in my mind.
Currently, I am the head of the Civil & Commercial Group at Integral Systems. "We provide commercial product-based ground system solutions and services to the commercial industry, the civil government sector in the US and worldwide and international military.
"Our group delivers full turnkey ground systems, from the antenna/RF system to the control system software in the satellite or network operations center. It is rare to find a ground system supplier who can provide end-to-end solutions using internal, commercial-based products and services that are the best available on the market. Our more than 20 years experience focusing on ground system solutions is a clear differentiator for us."
SM
What are your thoughts regarding the North American satellite market? What do you see as some of the pressing issues as we move further into 2011?
James Kramer
The North American satellite market continues to thrive as bandwidth demand for fixed satellite services, direct broadcast services and mobile satellite services continues to grow. As I'm sure your readers are well aware, there is certainly no shortage of new satellites being deployed to serve the North America region. However, due to industry consolidation, we have seen a reduction in the number of commercial companies in North America that are physically operating these satellites.
Five years ago, there were seven or eight commercial companies in North America that operated geosynchronous satellites, currently there are only four or five. This has generally been a positive, as it has driven some efficiencies into the industry. However, for satellite companies who wish to outsource their satellite operations, it has somewhat reduced their options. As a result, the satellite control system becomes a significant selection criterion for these companies as they evaluate the available providers.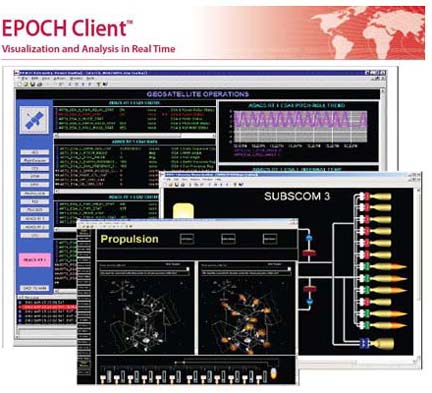 SM
What is Integral Systems doing for its customers to meet the challenge you just discussed?

James Kramer
An important consideration for satellite owners when deciding what satellite control system is best for their fleet is the operational heritage of system. Whether or not a satellite owner actually operates their own satellite or not, the health and safety of their fleet is paramount to their business. Therefore, the satellite owner must find a system with a proven track record for safely operating the same satellite bus type as their satellite.
Future satellite procurement plans also may play into the decision. A system with proven experience on many different bus types from different satellite manufacturers is definitely a plus. Integral Systems'
EPOCH Integrated Product Suite
(
IPS
) operates on all commercially available satellite bus types and is used to operate more third party satellites than any other system in the world. In fact, about 50 percent of the commercial geosynchronous satellites owned by one company but operated by another company are operated on an EPOCH IPS-based system.
Essentially, we have leveled the playing field for the satellite owners looking to outsource their operations when it comes to the satellite control system. All but one of the North American satellite operators use the EPOCH IPS for their third-party satellite operations, and because the EPOCH IPS is a proven, scalable and cost-effective solution, the other operator could easily offer an EPOCH IPS solution should the satellite owner desire.
SM
What are some other needs that you see in the market looking forward and how will Integral Systems respond to address these needs.
James Kramer
Over the past few years we have seen a growing demand for more extensive Quality of Service (QoS) monitoring in order to meet the more stringent Service level Agreement (SLA) performance criteria being levied by the US Government on commercial Satellite Communications (SATCOM). Likewise, with this increased emphasis on QoS at the Radio Frequency (RF) link level there has been a natural desire to also curb the ever increasing threat of RF interference within both the government and commercial service sectors.
As a company that prides itself on listening to our customers, Integral Systems stood up a services organization to provide SATCOM NetOps subscription-based services.
Integral Systems Service Solutions
(
IS3
) makes use of a company-owned and operated global infrastructure of signal monitoring sensors and RF
interference Detection and Geolocation
(
iDetGeo
) systems, delivering these valuable capabilities to customers via an annual subscription services model.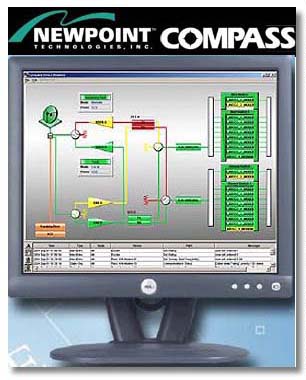 The backbone of IS3 services are Integral Systems' industry-leading
Monics
®
interference monitoring and detection solutions,
satID
®
geolocation system and
COMPASS Network Management System
(
NMS
). The dedicated network is run from our 24x7 NOC in Colorado Springs, Colorado. Not only have we seen extensive interest from the primes who provide bandwidth to the Government, but also from many commercial operators and resellers who find our service more cost effective than owning and operating their own capabilities. This is yet one more example of how Integral Systems capitalizes on its commercial products and system engineering heritage to deliver solutions and services that matter to both the commercial and government market segments.
SM
Integral Systems' commercial-based EPOCH Integrated Product Suite (IPS) Command and Control solution has been a standard in the industry for the past two decades. What are you doing to ensure that customers continue to see the value from EPOCH and can we expect to see any innovative updates in the near future?
James Kramer
Well, I'm not sure if we can say that our industry has adopted a standard command and control system, but EPOCH IPS is certainly the most widely used, commercially available command and control system and we very proud of that we've been able to help so many customers around the world.
With our large customer base, comes a responsibility to continually enhance and improve our products based on the needs of our customers – something we take very seriously at Integral Systems. We recognize how quickly technology moves with respect to computing hardware and software, so we move products to the latest hardware platforms and operating systems in a timely manner, while still supporting older versions for a reasonable period of time.
We continually add capabilities to our products that allow our customers to drive efficiencies into their operations. Many of the ideas for product enhancements come directly from our customers. When our teams return from onsite activities at our customer's facilities, they invariably bring back valuable suggestions from our customers on how we might improve our products. We have numerous staff with real-time operations experience that are able to work with our developers to turn these suggestions into value-added product features. These new features become part of EPOCH IPS and are available free of charge to all customers that participate in our software support program.
Traditional software maintenance programs typically only cover bug fixes, and as a result many customers choose not to participate in such programs. Because our software support program includes new features and enhancements in addition to bug-fixes, it is extremely popular, evidenced by the fact that nearly 100 percent of customers participate in it.
In addition to the general product maintenance and enhanced capabilities, we also add completely new products to EPOCH IPS when needs arise. For example, the industry has been demanding a platform-independent user interface that operates in an enterprise architecture. We have answered the call by introducing our Webic web-based user interface. Webic is able to collect data from any subsystem within the entire ground system and can also include third party web-based data where available.
SM
Tell us a little more about your new Webic product, which sounds like a most interesting addition to EPOCH IPS.
James Kramer
Webic
, is an integrated platform for situational awareness and control of SATCOM performance systems. Designed to be simple to deploy, use and manage, Webic provides real-time data from Integral Systems' best of breed solutions, third-party products and web-based external sources. Using a standards-based browser, users are able to access information from any
Windows
,
Linux
, or
Mac
computer, as well as mobile devices such as the
iPad
or
Droid
. In addition, changes can be made directly to the system in real-time through Webic.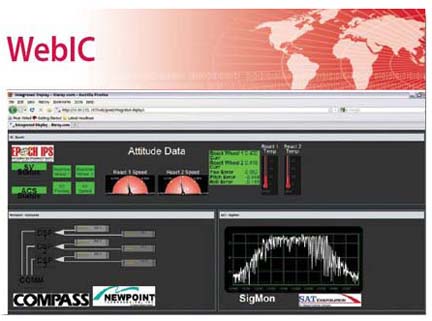 From a technology perspective, Webic supports multi-source display to provide updated information to a number of different users. New data sources can be easily added to the interface by accessing a data source registry. Webic is enterprise ready and integrates with most middleware solutions, including
NASA
's
GMSEC
bus. In addition to data source extensions, new visualization objects which provide additional graphical or special purpose rendering can be added to Webic. User interface extensions can be created and tailored to a specific data source.
As I'm sure SatMagazine readers can imagine, having instant access to critical, real-time data that matters most to the user from one source, and being able to dynamically make changes on the fly is incredibly powerful.
SM
James, you head up the Civil and Commercial group for Integral Systems. You have talked a lot about the solutions you bring to the commercial markets, but can you share a little bit about what Integral Systems has been doing in the Civil government arena to help your customers increase efficiencies, cut costs and better manage their satellite ground systems?
James Kramer
US Civil Government agencies are facing tighter budgets and are looking for innovative ways to accomplish their missions within these budget constraints. Agencies are looking for cost-effective ways to extend the life of existing systems rather than replace them. Integral Systems brings an unparalleled knowledge of many of these legacy systems, particularly at
NOAA
.
We have nearly completed a relocation of the
Fairbanks Satellite Operations Facility
to NOAA's new, modernized facility, without disrupting operations and we are in the process of providing a technology refresh of the NOAA polar ground system hardware and software, which will allow the several critical polar-orbiting weather satellite missions to continue into the next decade. Our solutions and expertise, based on our commercial products and practices, are equally attractive to other US Civil agencies, and we continue to bring our capabilities to bear for USGS, NASA and the FAA.
SM
You mentioned Integral Systems Europe earlier so clearly your Group has moved beyond a U.S. focus and into global segments? How does one get a "foot into the door" in such arenas to counter another nation's homegrown solutions, if such are present?
James Kramer
We have been a global company for many years. In fact, we are the dominant supplier of satellite command and control systems in Asia.
Integral Systems Europe
(
ISE
) just celebrated its 10-year anniversary. ISE provides commercial-based products and solutions to customers in the Europe, Middle East and Africa (EMEA) region but also to many other international locales.
With ISE, we have effectively grown our European presence in the commercial market. In addition, we also wanted to ease our ability to provide solutions to European government space programs, and the work we have done for
EUMETSAT
,
CNES
and
NATO
are good examples of this. These are all positive indicators that our global focus is on target, and we expect to continue to bring our capabilities to bear to other international commercial and government organizations throughout the world.
An important factor when doing international business is local content. All countries, including the US, inherently promote protectionism to a certain extent, but using local partners and teammates, is an effective way to ensure local work share while bringing best-of-breed capabilities to that country.
As a US company, we adhere to all US export compliance regulations. This can be onerous at times, particularly when the international customer establishes technology transfer initiatives as part of the program requirements. At Integral Systems, our experienced project personnel and export compliance experts work together to ensure minimal impact to our international customers and programs.
At the end of day, the real key to success in any market is establishing long-term trusting relationships and delivering on commitments. Most of our international customers have relied on us for many years and we take pride in being considered a long-term partner rather that just a vendor. Not only do we have a significant international customer base, but we have high volume of repeat business from these customers, which speaks to the fact that we continue to provide best-value solutions that meet their needs.
SM
Because of the community's late-to-the-game and sudden realization and emphasis on STEM training for our youngsters, what do you see as crucial needs for today's students to develop them into our future SATCOM leaders?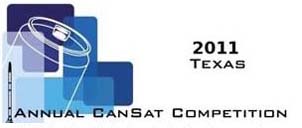 James Kramer
The critical need is to get today's students excited about space and the SATCOM industry. Integral Systems is committed to helping through our support of programs like the CanSat Competition
(www.cansatcompetition.com)
where more than 20 university teams build, test, launch, and operate can-sized satellites. While it's setup to be a fun, educational activity, the competition is structured to be as similar to a real-world satellite program as possible with full slate of industry-standard reviews, such as PDR, CDR and pre- and post-flight reviews.
We are also active with the
AIAA
educational activities, including STEM, through involvement with the
AIAA Space Operations and Support Technical Committee
(
SOSTC
)
Education Subcommittee
. A career in the space and SATCOM industry is exciting and incredibly rewarding, especially as the country and the world increasingly relies on space for global communications. Integral Systems will continue to do its part to foster enthusiasm in STEM programs, and we look forward to working with our partners in the industry on this critical initiative.