---
Lightning in a Bottle.
Aggressive moves into hybrid propulsion.
To learn how this in-space mobility provider has captured "lightning in a bottle" via the company's newly acquired, metal plasma thruster (MPT) tech (which is on the verge of its debut mission in space), a visit with Chris Carella revealed Benchmark Space Systems' aggressive moves into the hybrid propulsion market segment.
---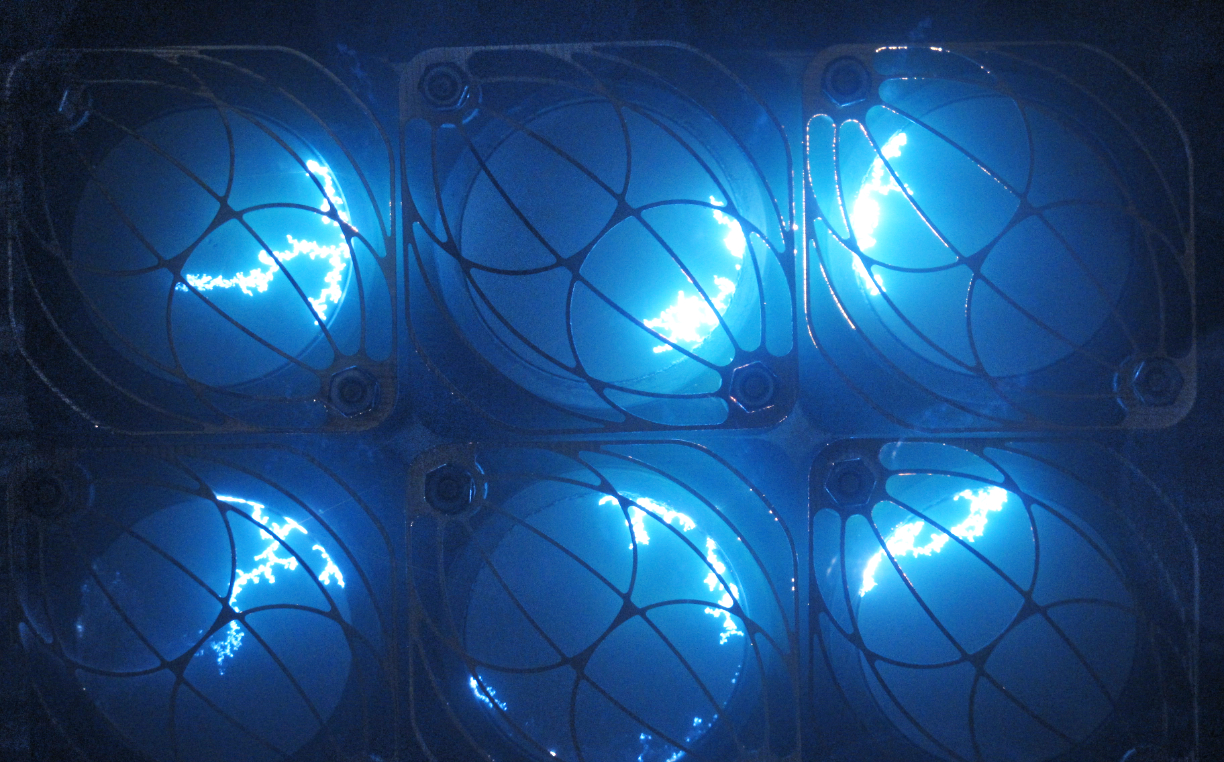 Benchmark Space Systems acquired company AASC MPT pucks light up the lab with thousands of pulses per second during electric propulsion tests earlier this year. Image is courtesy of Benchmark Space Systems.
---
This move was facilitated by Benchmark Space Systems closing of a bold acquisition of breakthrough electric propulsion technology that was developed by AASC (Alameda Applied Sciences Corporation) that is redefining how satellite and mission operators decide to power their spacecraft through space, as they no longer have to choose between speed and endurance. Operators can leverage this new hybrid solution from Benchmark that offers the best of chemical and electric propulsion. When combined with Benchmark's non-toxic Halcyon HTP chemical propulsion systems, the electric MPTs offer a turn-key hybrid solution that is set for commercial service next year. Carella additionally offers a deeper dive into the company's equally disruptive COLA Kit, a collision avoidance offering that has been extremely well received, especially in light of the Federal Communications Commission's (FCC) recent five-year deorbit ruling.
What is the significance of this new electric propulsion metal plasma thruster (MPT) technology that Benchmark is integrating into its propulsion solution suite?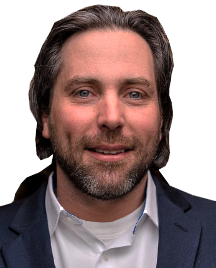 Chris Carella
Chris Carella
By bringing together our flight-proven Halcyon chemical propulsion systems with this stand-out metal plasma thruster technology developed by AASC, we can now enable missions to arrive on station faster for at least a tenfold ROI, with both high-thrust and high-impulse capability for the balance of operations.
Space exploration and innovation are helping to solve real world challenges on Earth and Benchmark is dedicated to the development and delivery of safe and reliable chemical, electric and hybrid engines to power these exciting new possibilities.
When you consider that, until now, the status quo for about 90% of the market is to compromise with no choice but to choose between speed, endurance and budget considerations — well, this is a highly significant milestone. Operators can now optimize their operations by leveraging the best of chemical an electric propulsion worlds — that's a game changer for their missions an their bottom line.
How do the metal plasma thrusters work and what are some examples of use cases where an operator would need MPT, chemical and hybrid propulsion?
Chris Carella
Our Xantus metal plasma thrusters light up like miniature lightning bolts or fireflies as they deliver small bursts of precise maneuverability to meet a broad range of applications aboard a wide variety of spacecraft.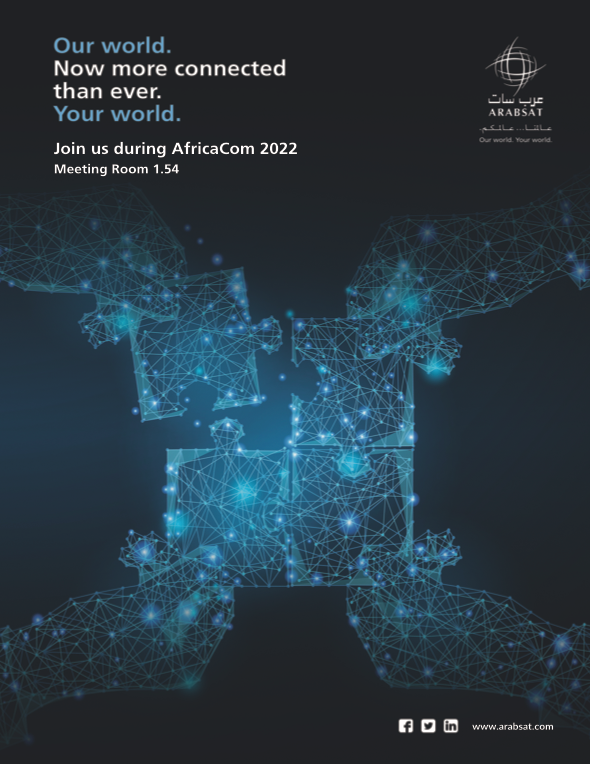 There will be use cases where satellite and mission operators will fly on these MPTs alone or in clusters. They can be combined with a Halcyon HTP system for a pre-integrated hybrid solution. The hybrid capability can significantly increase the ROI of a satellite or mission.
For a satellite that has insertion options near the operational orbit, it can likely run on an EP only configuration. The spacecraft that have an insertion or phasing needs, orbit transfer requirements, or collision avoidance maneuvers, they can use chemical propulsion to reach their revenue-generating orbit far faster, or for payload pointing requirements; then switch over to the metal plasma thrusters for station keeping, or other precision ops.
Benchmark has the team, technology, capitalization and global momentum with our proven chemical propulsion systems. This strategic pick up of AASC's game-changing MPT capabilities will enable us to ramp up smallsat hybrid production to fulfill increasing demand.
We've eliminated the compromise operators have to make when deciding on propulsion for their specific missions. They can cover all of their possible mission scenarios with Benchmark's unique hybrid solution featuring Metal Plasma and HTP propulsion.
Do you expect hybrid to drive propulsion demand across the industry?
Chris Carella
I think that over the next five years we'll see significant propulsion adoption, with a majority of satellites adopting hybrid propulsion capabilities. We worked through a few hybrid configuration possibilities with early adopters and had a tremendous response.
Now we're working hard to pioneer accessible, turn-key hybrid packages, in collaboration with AASC's president Mahadevan Krishnan (Krish), and the market is now far more focused on propulsion. Of course, the FCC's five year deorbit ruling for completed missions has certainly attracted their attention.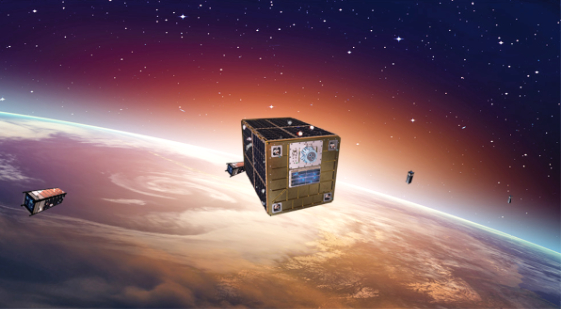 Benchmark's hybrid propulsion system powered by its high-thrust
chemical thrusters and high- endurance electric metal plasma
thrusters willenable a broad range of applications and missions
in space.
We're making the utility and necessity of mobility on-orbit more easily understood and used. As a result, the technology adoption is on the way up as far as considerations are concerned as more integrators and operators are becoming more comfortable with hybrid and propulsion.
We see great value in pre-integrated solutions, extending beyond our in-house solution. We are working with complementary and qualified partners, from Hall Effect providers to space traffic management players, and we're generally open to partnerships that ease customer pain points. A broad 'toolkit' for bundled mobility solutions can efficiently and effectively be traded and combined to optimize for a broad range of in-space applications, including rapid insertion, satellite station keeping, precision pointing, controlled de-orbiting, collision avoidance, and rendezvous, proximity operations (RPO).
Benchmark's propulsion portfolio and partnerships will deliver unprecedented operational versatility across smallsats and ESPAs by leveraging our control electronics with SmartAIM™ Guidance, Navigation and Control (GNC) software aboard our Halcyon CP and Xantus EP MPT. We have an experienced GNC team with Rich Stelling at the wheel. With the assistance of invaluable customer input, we've made an attractive solution for operators that can reduce mission planning, integration, and operational burdens.
What has the response to Benchmark's hybrid propulsion offering been like, any contracts in the works?
Chris Carella
We've received tremendous feedback from the market after we introduced the COLA Kit in Utah at the SmallSat 2022 Conference. Much of that input has been incorporated into our product design that is being driven by co-founder Matt Shea — we're looking at a COLA Kit hot fire and first shipment early next year.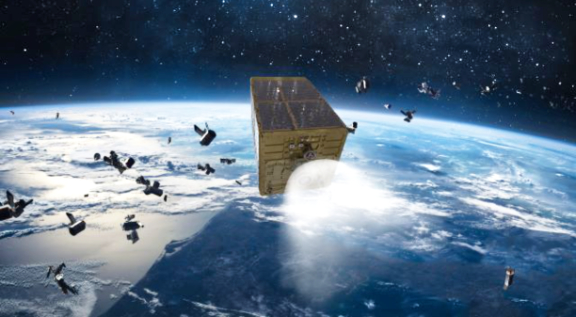 Smallsat on-orbit equipped with Hall Effect thruster for primary
operations, and COLA Kit for unplanned rapid maneuvers.
We're also in the process of signing on a number of strategic COLA Kit partners, as we leverage innovations in space domain awareness and traffic management data technologies to enable a more cooperative and sustainable space economy.
The COLA Kit features our heritage chemical propulsion technology in a condensed package that is easily and affordably deployed aboard electric propulsion and non-propulsive microsatellites to help them quickly steer clear of traffic conjunctions and orbital debris, keeping highly desirable, revenue-generating orbits sustainable and open for business.
This is a first-of-its-kind traffic management solution that is optimized and right-sized for the smallsat and ESPA satellite classes and also gives our customers the flexibility to concentrate on what's important in their mission as a satellite and payload manufacturer and still be ahead of propulsion market and compliance. If a customer prefers, we can also work with complimentary propulsion providers to support pre-integration efficiencies.
What else is on the horizon for Benchmark?

Chris Carella
Benchmark continues to grow exponentially to meet the global demands for our propulsion systems. We are booking orders for hundreds of commercial and government systems.
With the technology developed by (Chief Engineer) Jake's (Teufert) group, as well as the pace of progress led by (CEO) Ryan McDevitt, I expect a steady flow of exciting announcements from the company. Stay tuned, and thanks for checking in on Benchmark Space Systems.
www.benchmarkspacesystems.com
---