March 2008 Edition

Satellite Networks
Features
The New Revolution Of Satellite Pay TV,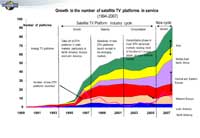 by Pacôme Revillon, Managing Director, Euroconsult
After a decade of satellite TV platforms launches, the satellite TV industry has reached critical size and has become truly global. The 92 TV platforms currently in service cover more than 100 countries in the different regions of the world, with 80 national TV platforms and seven regional platforms primarily in the Middle East, Africa, Central and Eastern Europe and Latin America.
Trends In Management and Control, Stovepipe Systems Are Out—Net-centric Is In!
by Scott Herrick, Director of Government Business Development, Newpoint Technology.
Traditional satellite Network Management Systems (NMS) that may have served mission unique, closed network systems, or focused exclusively on the management of discrete point-to-point SATCOM links, are increasingly called upon to support network centric applications.
'For Sale': Satellite, one careful owner…,
by Chris Forrester
Norway's Thor 5 satellite, built by Orbital Science, was launched into orbit February 11. It's a tangible return to health for International Launch Services and the Proton launch system. It also means Thor 2 will soon be available for re-use.
Mobile Satellite Ventures and Inmarsat Play Nice,
by John Stone, Near Earth LLC
Mobile Satellite Ventures (MSV) managed to pull off a very interesting deal with their sometimes competitor, Inmarsat, LTD. When it was announced on December 21st, the market clearly liked the deal, sending the shares of Inmarsat up 7 percent and the shares of SkyTerra (MSV's public trading vehicle) up a whopping 24 percent that day. This begs the question: Should it have?
HAL Would Be Proud,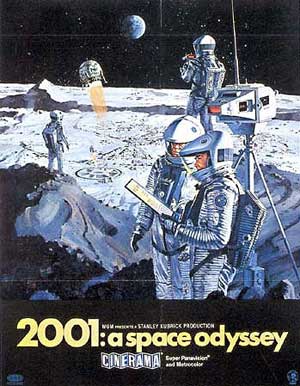 by Dr. Len Losik
Fifty years after Hal, two Space Shuttle accidents killed 14 astronauts—science fiction has become science fact. We are now a lot closer to having a "Hal" protect our astronauts. Talking computers are available today as is the technology to protect astronauts. Proactive diagnostics, also known as prognostics, use a technology that is certainly of "Star Wars" class. Prognostics offer information for prognosticians to predict when, and what, electronic equipment is going to fail—a computer can then tell the astronauts what is happening.
Digital Applications and Communications, Dynamics in the "Oil & Gas Patch"

by Martin Jarrold, Chief of International Program Development, GVF
As a supplier of essential services to the oil & gas industry, the satellite communications sector are acutely aware of the fact that cost-effective and efficient means of communication are essential to mission-critical operational success in the "oil & gas patch". Satellite-based communications, together with satellite-terrestrial hybrid solutions, and terrestrial platforms, play a vital role in oil & gas. They provide essential connectivity and access to vital applications, often in remote geographic environments and challenging climatic conditions.
Universal Service - Satellite Service Providers and the FCC Funding Mandates,
by Maury J. Mechanick, Counsel, White & Case LLP
This article provides an overview of the critical funding mandates imposed on telecommunications service providers in the sky, as well as on the ground. These funding mandates include the Universal Service Fund (USF), the Telecommunications Relay Services Fund (TRS Fund), the Local Number Portability Administration (LNPA), and the administration of the North American Numbering Plan (NANP).
Spotlight
Executive Spotlight On... David Richardson, Vice President Corporate, and Business Development, UDcast
In his executive role at UDcast, David Richardson contributes to the development of new products, market channels, and alliances, in the rapidly developing fields of Mobile TV and WiMAX. Richardson has more than 20 years of broadcasting and media industry experience.
Regular Departments
The History of Satellites, (Ongoing Series)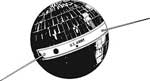 Authored by, Donald Martin, Paul Anderson, Lucy Bartamian
The objective of the Courier program [1–3] was to develop a satellite of higher capacity and longer life than SCORE, which could be used for communication tests and assessments of traffic handling techniques. The concept was similar to SCORE in that the primary operating mode was store-and-dump using onboard tape recorders.
Featured Satellite... HylasOne, The Avanti Communications HylasOne Satellite
HylasOne is the first satellite for Avanti Communications and is scheduled to launch in March of 2009. Incorporating the latest satellite technology, HylasOne has been designed to provide two-way data communications for a number of market segments, including home and enterprise broadband to non-terrestrially served areas, government and media networks. In the mix will be a distribution channel for IPTV plus a Ka-band interactive TV return channel.
UPS & SafeRoute,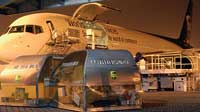 After more than a decade of development work by United Parcel Service (UPS), the Federal Aviation Administration (FAA) has given their final approval for the company to start to use a new set of technologies that are expected to significantly improve safety and efficiency, while reducing operational costs. On December 28th of last year, the FAA granted operations approval for SafeRoute. This is a software package that works in conjunction with the new electronic flight bags that being installed on UPS' 757, 767, and 747-400 fleets.