April 2008 Edition

All Things Broadcasting Related
Features
Blockbuster Beaming,
Digital movies are radically changing the 100-year-old processes and workflow of the current motion picture industry. As the number of digital theatres increases, and more technically sophisticated presentations such as 3-D features and High Definition events are delivered to these theaters, a cost-effective method for digital delivery could be put in place. Cost savings and scalability can be achieved through the implementation of non-traditional electronic workflow tactics and alternative digital delivery of content.
Bringing the Internet To Remote Areas, by Dr. Axel Jahn
The Internet is a "Good Thing." The Internet brings a huge range of benefits to people, businesses, and communities. The ever-increasing bandwidth available has extended the positive impact of the Internet, with the addition of more and more applications.
Executive Spotlights
Executive Spotlight On... Mary Frost, CEO—GlobeCast America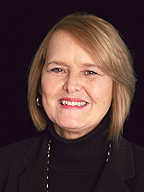 In August of 2006, Mary Frost was named the CEO of GlobeCast America and she became responsible for all of the company's North and Latin American operations, having been with the company since 2003. We talked with Mary regarding the major focus change that occurred at GlobeCast as it moved from a provider of satellite services to that of a content management firm, as well as her view to the future…
Executive Spotlight On... Stefan Jucken, Business Development & Marketing Americas—ND Satcom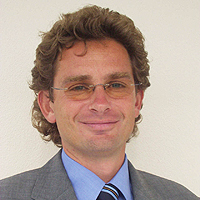 One of the difficulties of offering live video broadcasting revolves around bandwidth—sometimes there simply isn't enough of it!! One of the mobile IP streaming solutions to help broadcasters and media companies is from ND SatCom. SatMagazine had the opportunity to discuss the technology with Stefan Jucken…
Insight
INSIGHT: Broadcasting's Brave New World, by Tara Giunta
Attention and interest in "broadcasting" services has also evolved from traditional, over-the-air, mass media programming to specialized, user-selected programming that covers multiple networks. In our multimedia future (where voice, video and data are delivered on all-digital networks), competition will increase and regulatory structures and policy challenges will certainly intensify. So much so, in fact, that the traditional regulatory classifications for broadcasting versus telecommunications services have already blurred, and will continue to do so.
INSIGHT... Prepare for the Indian Media Invasion, by Chris Forrester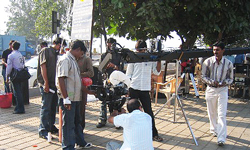 The United States is a powerful media player. With a domestic market of 300 million people, a strong cable and satellite infrastructure, a long legacy of movie and program making, and helped by the English language, the US has become the world's major supplier of entertainment. But consider this… what if another country appeared, with a long legacy of film and program making, a huge domestic audience, and also with English as the main middle-class business and entertainment language?
INSIGHT... Going Beyond Sat Pay-TV Platforms... Video Demands It!, by Pacôme Revillon, Managing Director, Euroconsult
While DTH pay-TV platforms represent a key market for satellite operators, a large part of demand for video distribution is also driven by other applications.
INSIGHT... What Market Slowdown??, plus, How We See It...
Despite a precarious funding environment that, as widely reported, is not expected to improve in the near term, our view from the trenches is that the rapid evolution of new media and the technologies and infrastructure that support it have in no way slowed.
DVB-S2 + MPEG-4 in Satellite Delivered Applications..., The Need To Look Beyond Efficiency in Service Offerings
Over the past five weeks a series of announcements have highlighted the increasing use of bandwidth. This information includes enhancing DVB-S2 and MPEG-4 technologies, both of which are poised to continue making inroads into each of the five distinct satellite applications analyzed by NSR in its recent study "MPEG-4 and DVB-S2: Assessing Implementation Schedules for Advanced Video Compression and Satellite Modulation".
The History of Satellites — West Ford, by Donald Martin, Paul Anderson, Lucy Bartamian
The West Ford concept [1–4] grew out of a 1958 summer study on secure, hard, reliable communications.
Uplink
UPLINK: Maximizing Satellite Transmission Efficiency, Maximizing Satellite Transmission Efficiency With DVB-S2
Cost-effective transmission of high quality content is one of the primary business challenges facing broadcasters and system operators today. Using traditional standards, even premium subscription fees cannot possibly support HDTV's high bandwidth requirements. New standards and technologies that maximize bandwidth usage efficiency are essential for profitability.

Focus
FOCUS... Advanced Workflow for SNG Via ScheduALL, by Rob Evans, Sr. Product Architect, ScheduALL
Satellite news gathering (SNG) technology has made impressive gains in the past decade, enabling broadcasters to deliver live, breaking news from remote and often extremely harsh locations.
Regular Departments
Editor's Notes,
The cross pollination between the satcom industry and the content delivery environs continues to increase, substantially. Approximately 60 percent of the editorial news and information we receive for SatMagazine and SatNews daily is also on topic for our new publication, digiGO! The Digital World.